CANTON — The Schoolhouse Road Disc Golf Course is a low-key affair. The 18-hole course carved into woods, pastures and farm fields doesn't stand out from the road.
It hasn't been there long. The course is a pandemic project started by the property owner, Dave Tulloch, when coronavirus restrictions found him with time on his hands.
"COVID started and he picked up a chain saw," Scott Hamilton said Saturday morning as a small group of disc golf enthusiasts began to gather for a tag challenge round.
According to the Professional Disc Golf Association, the origin of the sport rests with "Steady" Ed Headrick, the Father of Disc Golf. Mr. Headrick is the holder of the first Frisbee patent and first disc golf goal or pole hole patent.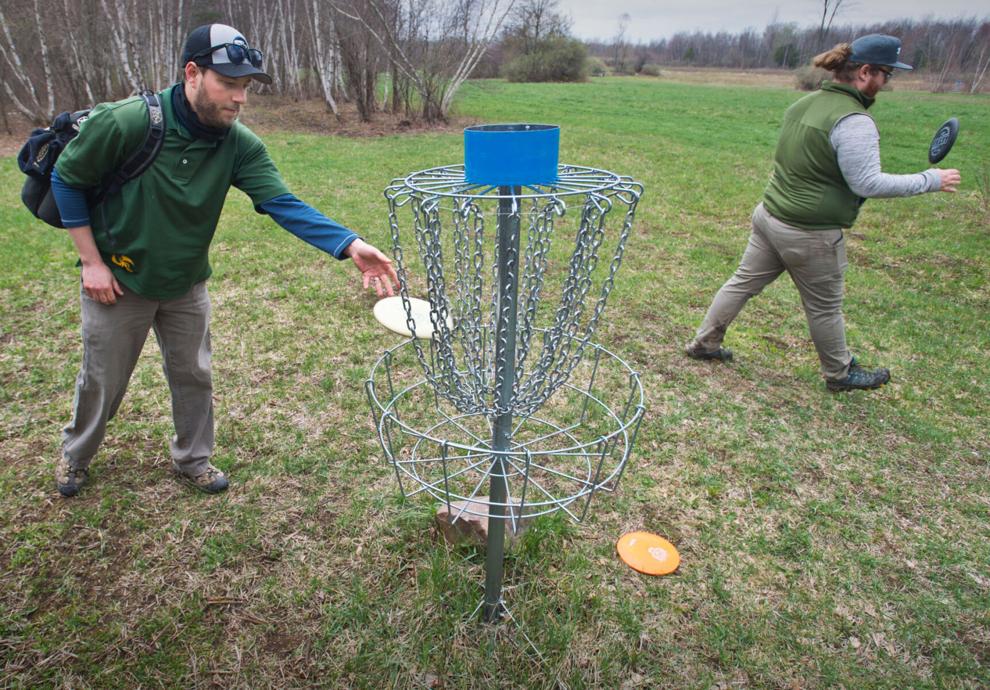 In 1974, the first national disc golf championship was held in Rochester and its growth in popularity has been on the rise ever since.
Except, maybe in St. Lawrence County.
When Stephen R. Barnard, a St. Lawrence University sociology professor landed in Canton it was a disc golf desert, he said.
He soon met Geoffrey Falen, Director of Student Connections at SLU who had been a disc golfer since 1982. The pair had a disc golf goal equipped with a wheel that they would move around campus to create a sort of moveable, impromptu course.
When Mr. Hamilton came to the area he had a temp job at SLU where he soon met up with Mr. Barnard and Mr. Falen and began playing the portable course.
On Saturday, the three were playing together in a bag tag challenge on the year-old course on Schoolhouse Road.
Bag tags are rotating trophies. Each player has a tag with a number which indicates his place in the previous challenge. On Saturday, Mr. Falen was defending his No. 1 tag. The tags are all placed on a tag board near the first hole of the course before the round starts.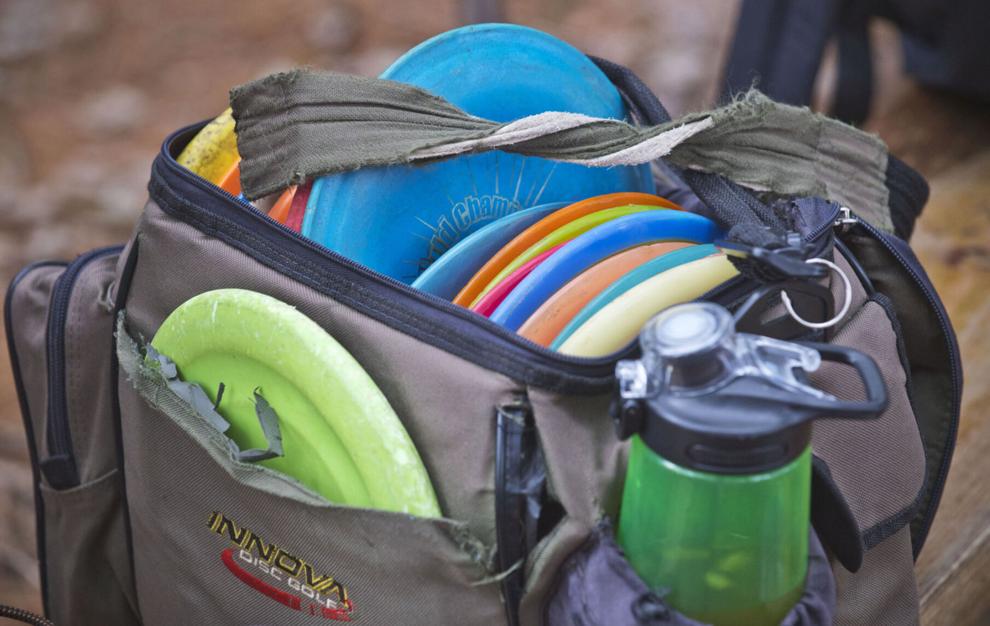 Mr. Falen is used to being in the top spot and is not shy about showing his No. 1 tag from the previous season, which Mr. Hamilton said he held for 15 weeks.
This week Mr. Falen's putter failed him, but he fought back from four over par to finish even. Mr. Hamilton finished one under par and became the No. 1 tag holder — for now.
The course winds through stands of birch and fir trees, crosses old hay fields and is watched over by a number of tree stands. One hole sits atop a stump and another high up on a mound of dirt more than 10 feet above the fairway. Players need to climb a set of stairs made from old tires to reach the goal.
The course is on private property and players need to seek permission through the group's Instagram account @SLCdisc to play. There in an online check-in system for established players.
Last fall the group organized the inaugural St. Lawrence County Open, a sanctioned PDGA tournament, which drew 39 players.
The region isn't as much of a disc golf desert these days. In addition to the Schoolhouse course, there is a 10-hole course in South Colton that has been in operation for several years, and SUNY Potsdam has a six-hole disc golf park, which allows a sort of free-form style of play. Paul Smith's College also has a course and there is a course on Fort Drum.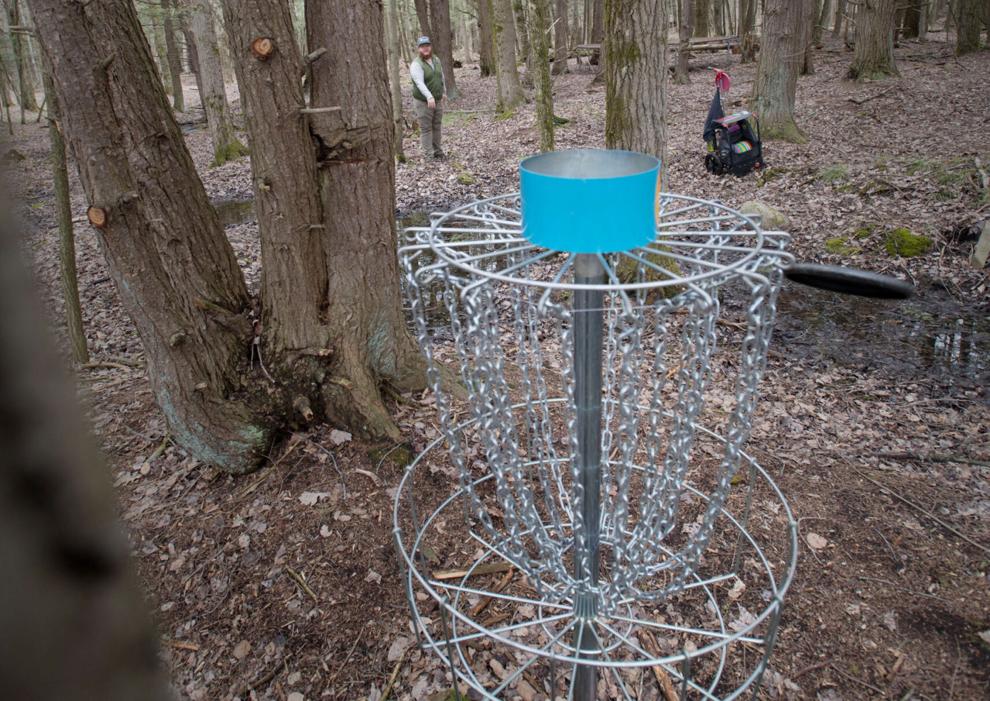 Equipment can be purchased locally at Grasse River Outfitters in Canton and at big box stores and, of course, online. A starter set of discs can run between $16 and $40.
All three in the lead threesome on Saturday said they were horrible when they played their first rounds.
"I finished 30 over par," Mr. Falen said of his first round at Brandywine State Park in Delaware. "And I was hooked."
Mr. Hamilton said he was discouraged until he found a disc that was designed to be thrown hard and overhand, like a baseball. Mr. Hamilton had been an elite baseball player for 18 years, he said, and the disc, an Innova Flick, made it possible for him to compete.
"Now I'm 180 discs in," he said.