LAFARGEVILLE — It was the perfect night for the return of fans for the annual Pabst Shootout on Wednesday night at the Can-Am Speedway.
Most were grateful to be at the track for the first time since the end of the last season in September. Fans lined up, waiting for the general admission gates to open at 4:30 p.m. for races that wouldn't start for more than two more hours.
"It's awesome (to be back)," Ryan Chapman of Theresa said. "I've been waiting for the Empire Super Sprints because they only come around a couple of times a year."
The start of Can-Am's season was delayed due to the outbreak of COVID-19. The speedway finally started racing on June 5, but were allowed only a limited pit crew and some family members in attendance for the first three races. A federal judge's injunction against Gov. Andrew Cuomo's limit on the size of crowds gave Can-Am the green light to allow spectators for Wednesday's race.
"It's the perfect night to be back," Kelsey Spillman of Gouverneur said,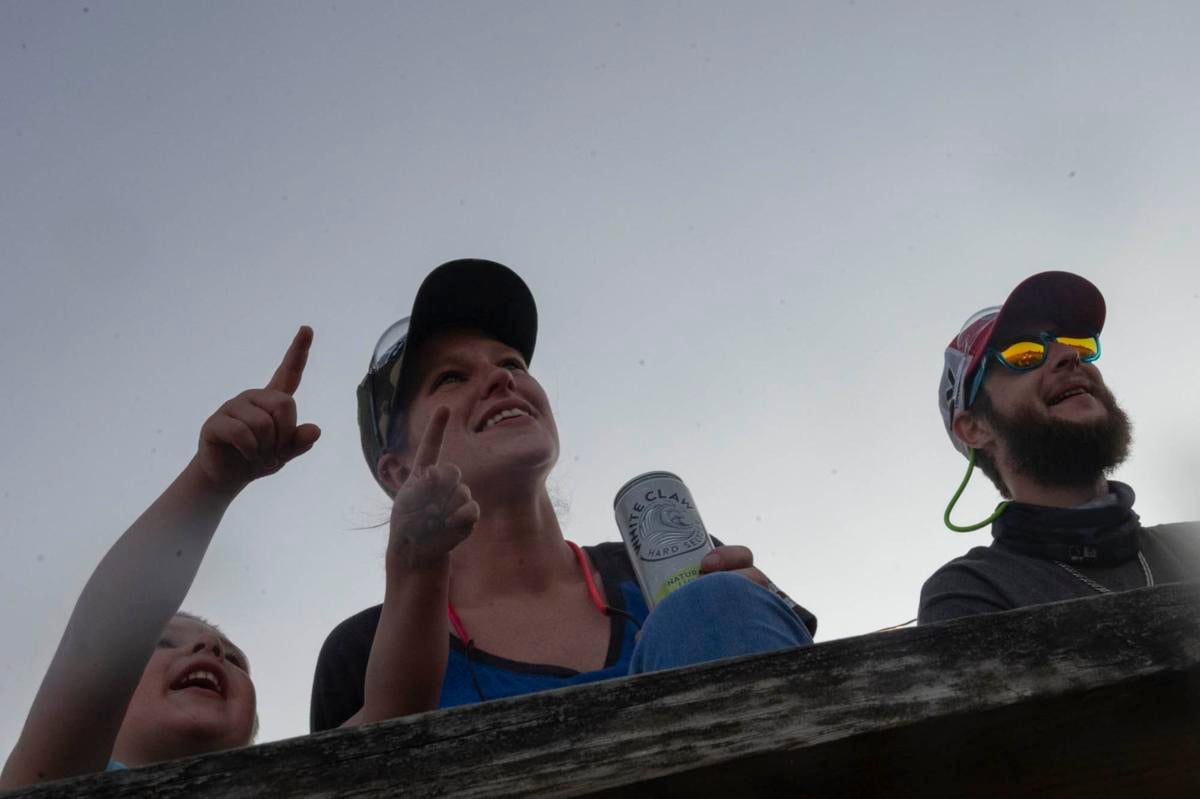 Fans did have to wear masks, follow social distancing guidelines and the track ran at limited capacity. Most were happy to comply to insure that they could keep coming back to the track.
"I don't mind (having to follow the guidelines)," Chapman said. "You just have to abide by the rules."
Spillman added, "We're OK. We'll handle it (wearing a mask)."
NASCAR has run most of their races this season with no fans, although there were a few spectators for events at the Homestead-Miami Speedway and Talladega Speedway events. Many tracks in the state have yet to begin racing this season.
Drivers were happy to see the return of spectators at Can-Am. Most area drivers had yet to be part of a race where fans were in the stands.
"It's definitely nice to have them back, especially for the Pabst Shootout," said Billy Dunn, who is a Watertown native and multi-time track champion in 358 modifieds. "It's our biggest race and hopefully it works out well for (track owner) Tyler (Bartlett)."
Edwards native Tim Fuller said that fans are an important part of races even if he doesn't notice them until the end of the race. He said they add to racing experience.
"You don't know there aren't any fans until you win," Fuller said.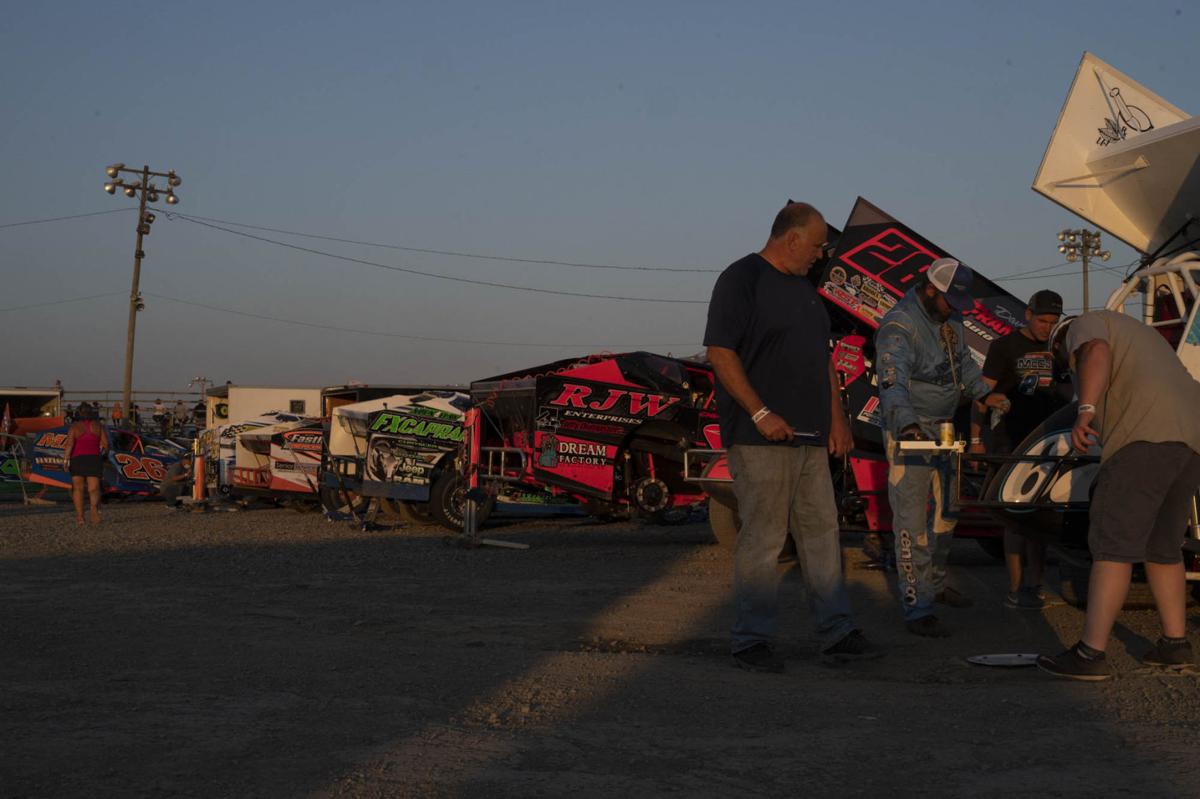 Dunn said the return of fans can only help area racing and noted that the sport has gained a lot of momentum the last few years. But on Canada Day, Can-Am's multitude of Canadian fans and drivers were unable to attend the races. The Canadian border is closed to incoming traffic at least until July 31, but that ban may be extended.
"We've always had Canadian fans and racers and they'll always be a big part of Can-Am," Dunn said.
Fuller noted there are concerns with fans making a return. He talked about the rise in COVID-19 cases in other states.
"You can almost see the future with what's going on in Texas and in Florida," Fuller said. "You can see when they start having gatherings and do more testing."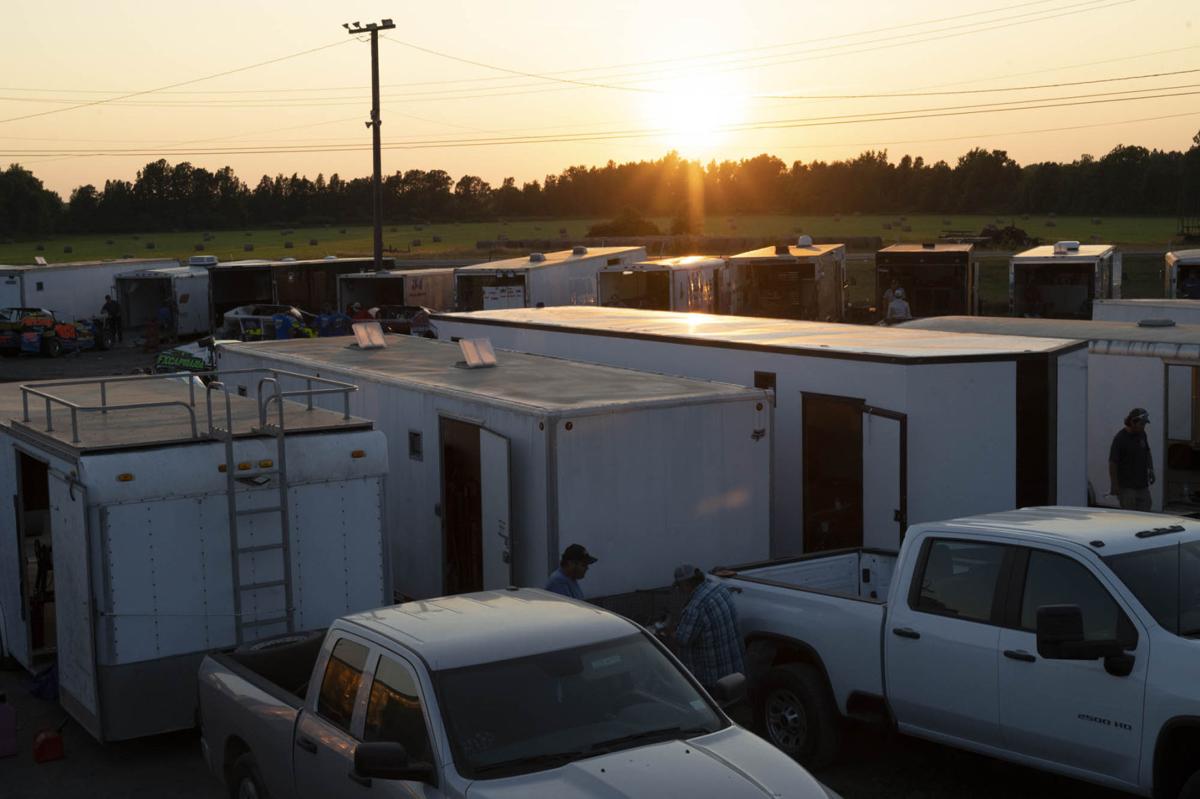 Erick Rudolph won the 30-lap 358-modified feature while Fuller placed second and Theresa's Lance Willix ended up in third. Paulie Colagiovanni repeated with a second straight Pabst Shootout week win in the 25-lap Empire Super Sprints event. Sandy Creek native Tyler Trump took a four-lap dash for cash and finished 14th while Lowville's Denny Peebles was 15th. Trump was in a sprint car for only the second time after racing in previous divisions.
"For my second time, I think I'm doing pretty good," Trump said. "It's a completely different animal from the modified."
Kevin Root picked up the win in the 25-lap DIRTCcar Sportsman division race.