ALBANY — For nearly a century, boot prints have marked New York's many-trailed parks, hands have reached toward the waters that fall from rock faces and historic sites have soaked in sunlight that touched indigenous landscapes long before European settlers arrived.
In a record-setting year, an estimated 78 million people visited New York's state parks, historic sites, campgrounds and trails in 2020, according to the state Office of Parks, Recreation and Historic Preservation.
The visitation, an increase from 2019's roughly 77.1 million visits, is based on reservations and flow at the state's 180 parks, 37 historic sites and thousands of miles of trails tracing the Finger Lakes, the Adirondack foothills and the Atlantic coast at the city's edge.
"New York's state parks system has long offered compelling attractions for visitors and residents alike in a safe and socially responsible setting," state Executive Director of Tourism Ross D. Levi said in January. "Last year provided families with the perfect opportunity to rediscover the natural beauty and world-class amenities of our state parks in their own backyard, and more visitors than ever before chose to experience what people from around the world have raved about for years."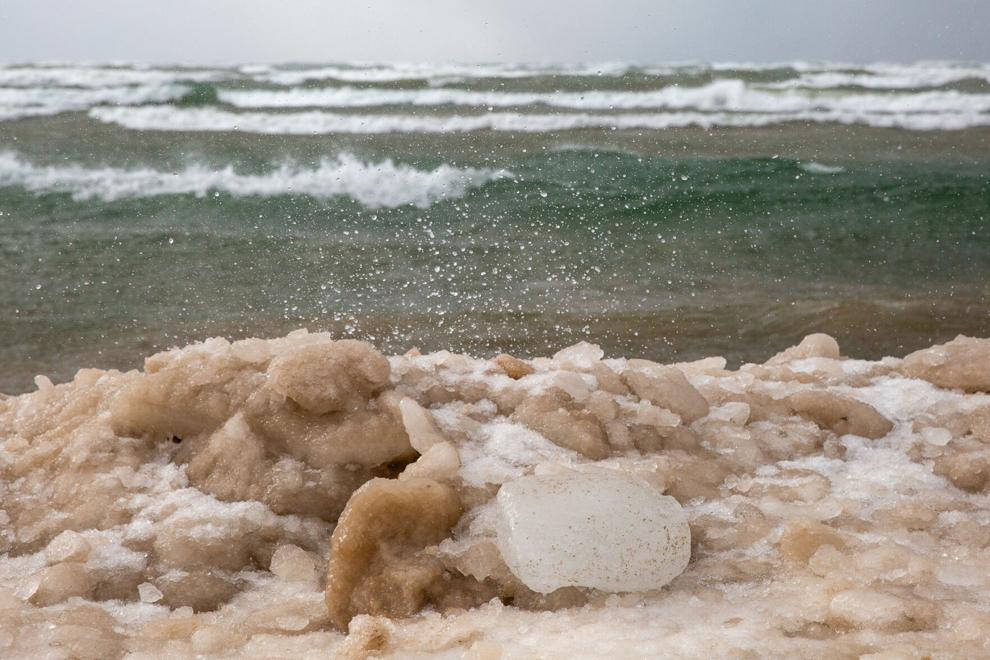 Gov. Andrew M. Cuomo announced the record last month, describing state parks as "an even more critical resource than before." The state's public lands, he added, have become a pandemic haven — for recreation, solace and relief.
Both the governor and Lt. Gov. Kathleen C. Hochul said they are committed to extending the 10-year NY Parks 2020 Plan through a new initiative culminating in the 100th anniversary of the State Park Act in 2024.
Since 2011, NY Parks 2020 — a multi-year revitalization effort — has funded hundreds of capital improvement projects with $900 million rolled out in phases. Private contributions brought total NY Parks 2020 funding to about $1.2 billion. Over that same time period, overall visitor growth at state parks, historic sites and trails increased by 34%, some 20 million people, according to the governor's office.
Gov. Cuomo in his annual State of the State address pledged a minimum $440 million in capital project funding for continued state park improvements through NY Parks 100.
"The initiative will focus on creating places to recreate locally, relieving overcrowded parks, welcoming new visitors, and protecting New York State's environmental and historic legacy," the governor's 2021 message reads in part.
Projects funded through the NY Parks 100 are expected to include a $150 million transformation of the Niagara Falls State Park visitor center, creation of the Empire State Birding Trail network, completion of Marsha P. Johnson State Park in Brooklyn and the launching of an Adopt-A-Trailhead program for maintenance volunteers.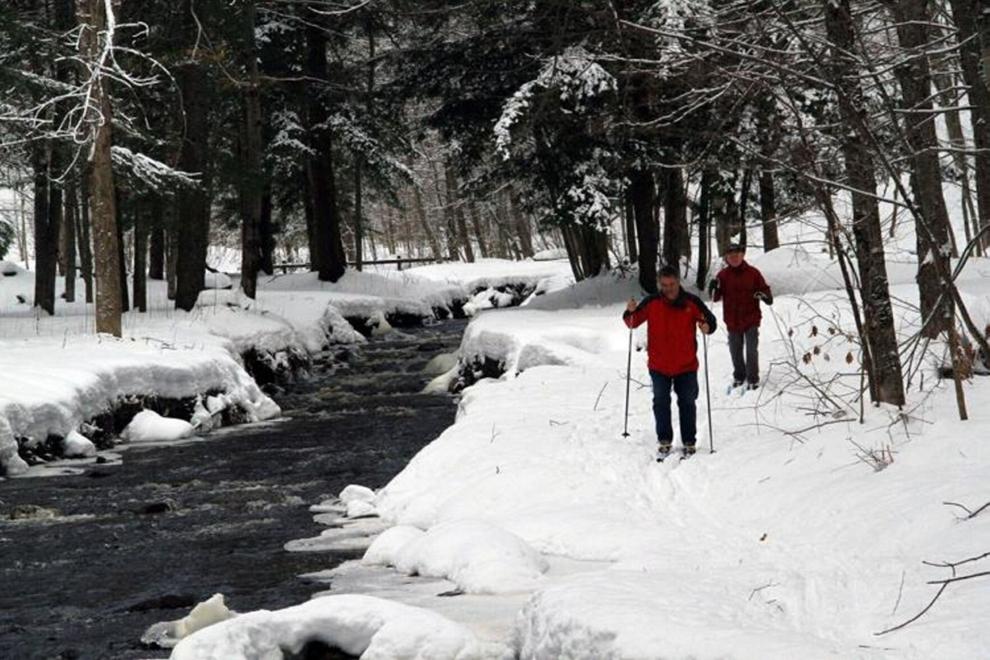 Separate from the Adirondack Park, the Thousand Islands State Park Region encompasses 25 parks in Northern New York from Lake Ontario eastward to Lake Champlain. The Black River Trail in Watertown, the Sackets Harbor Battlefield State Historic Site and two state golf courses — at St. Lawrence and Wellesley Island state parks — round out the region's state recreation land.
Seven state parks dot St. Lawrence County, and 15 are bounded by Jefferson County. Whetstone Gulf, Lewis County's only state park, is marked by a gorge along three miles of the Tug Hill Plateau's eastern edge.
A 2015-16 snapshot of the state park system's economic impacts indicates visits to parks, with travel, food and overnight costs, generated roughly $4 billion for local economies statewide. Released in 2017, the Parks & Trails New York report notes non-local visitors, or those traveling from 50 miles or more, accounted for about $1.6 million of that revenue.
For the Thousand Islands region of the state parks office, state expenditures for operating and capital costs totaled 20.8 million in 2015-16, contributing to the combined $543 million operating and capital costs statewide.
Millions in NY Parks 2020 funding have been leveraged over the last decade for north country state park improvements at Higley Flow State Park in Colton, Long Point in Three Mile Bay, Wellesley Island in Orleans and Burnham Point in Cape Vincent.
Major projects, totaling nearly $9 million, at Southwick Beach and Westcott Beach state parks were completed in July. Southwick now has a new visitor center, upgraded camping facilities and a revamped parking lot. At Westcott, the state parks office built eight rental cottages overlooking Lake Ontario.
The 174-year-old lighthouse at Clayton's Rock Island Lighthouse State Park was restored with federal and state funding in 2013, and Higley Flow's trail lodge was constructed with state and private money in 2014. But such projects would not be possible without Friends groups, like the Friends of Rock Island Lighthouse and the Friends of Higley Flow, nonprofit community bodies that, in concert with the state, preserve park legacies and maintain buildings and grounds.
At Higley Flow over the first February weekend in 2021, skiers and snowshoers traversed 10 miles of heavily wooded and regularly groomed trails. A check-in book rests inside a lean-to near the parking lot, and 21 pages have been filled since Jan. 1.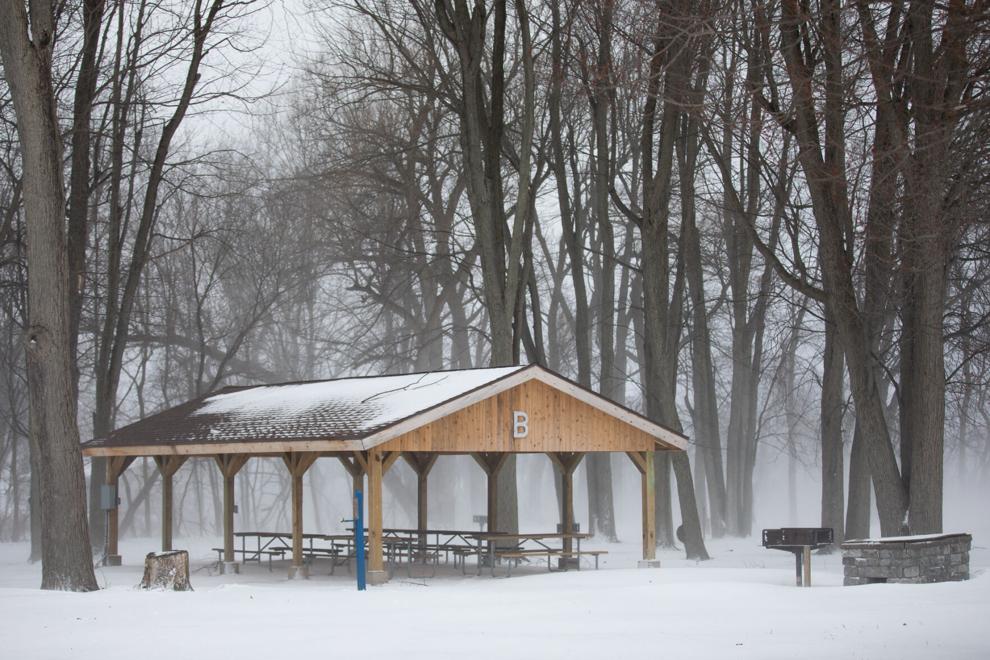 Nordic skiers from the St. Lawrence University and Clarkson University teams practiced Friday afternoon, and Bret and Mindy Zvacek made their twice-weekly trip to Higley, clicking into skis and heading into the woods together.
The Zvaceks, north country residents of more than 30 years, said they visit from Hannawa Falls, about 11 miles northwest of the park. Most visitors in the check-in book are from within the county — Colton, Pierrepont, Potsdam, Canton and a handful of Massena and Ogdensburg entries.
"It's just beautiful here," Mrs. Zvacek said.
More information about the NY Parks 100 is forthcoming. To find a state park, trail or historic site near you, visit www.parks.ny.gov.