OGDENSBURG — As a surprise present for his 90th birthday Sunday, Ogdensburg lawyer Preston Carlisle found out Saturday that a new gymnasium will be built in his honor at the Ogdensburg Boys and Girls Club.
The "Preston C. Carlisle Youth Athletic Center" is a donation from his three children, Rick, Bill and Kari, their spouses, and Preston's 19 grandchildren.
Rick Carlisle, who coaches the NBA's Dallas Mavericks, represented the family Saturday at an event that attracted about 150 people.
"I wanted there to be a lasting, enduring symbol of what my dad has meant to so many people in this city," Carlisle said. "(Preston) realized we needed a place to play (in the 1970s). We were running around Canton and these other places and we needed a place in our own backyard. This is very important to me."
The current club has a gym, but no room for spectators. The new facility will have seating and can be used for tournaments and leagues.
"This new athletic center is going to be great for our club, especially the kids," said executive director Tom Luckie. "It's going to be a good size. We are hoping by nine months to a year, at the latest, it will be up and going. It opens things up. We have a lot of activities in our gym. Now we will have opportunities for all ages to be able to do a lot more different things. Kids will know if they are coming to the club they will be able to get into the gym."
Rick Carlisle played in the original club facility before the current one was built in 1975.
"Growing up in the '60s and '70s, my brother Bill and I spent countless hours at both the original Boys Club on State Street, then the one built on Patterson Street," Carlisle said. "In the mid-to-late '70s the Patterson Street Boys club was the site of great pick-up basketball games featuring players like Hal Cohen and Bob McKenney from Canton, the Seymour Brothers from Ogdensburg and other top players from the north country. Pres was an all-the-time participant in these games where he earned his reputation as one of the most physical and competitive rec players in the north country. Participating in these games helped me reach my dream of becoming an NBA player."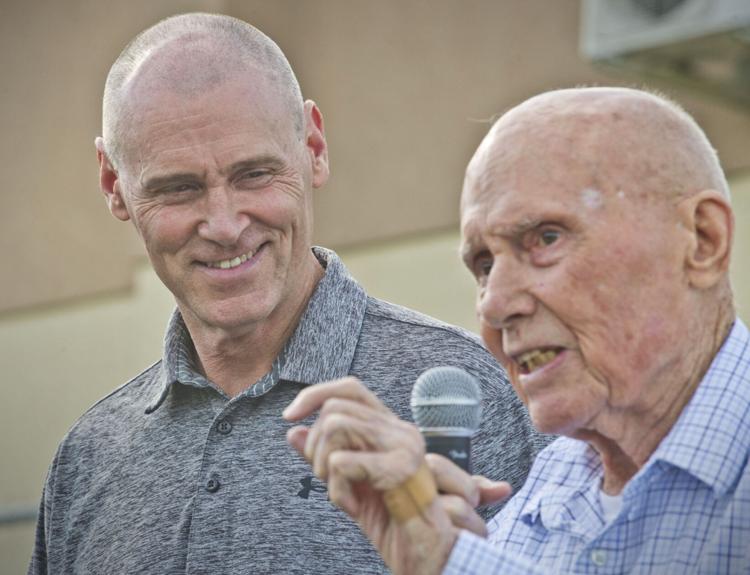 Said Cohen, "The games at the Ogdensburg Boy and Girls club were always great, but aside from winning, my number one goal was always to avoid being screened by Mr. Carlisle, that was always gonna be painful! Mr. Carlisle taught all of us that if you were fearless and played together, you could compete with anyone at any level. His acts of kindness and support are legendary and touched many of us. For example, in 1976 he enrolled Rick and I in the Dale Carnegie course knowing it would help us develop our public speaking and life skills. I congratulate Mr. Carlisle on this special tribute and thank him for all his help over the years."
Preston Carlisle has been a frequent donor to youth activities over the years and has made several large donations to St. Lawrence University athletics.
"My father devoted his life to fighting for his clients in the legal forum and supporting the hopes and dreams of his children, grandchildren, relatives and friends," Rick Carlisle said. "The Preston C. Carlisle Youth Athletic Center will be an enduring symbol of his life's work and passion."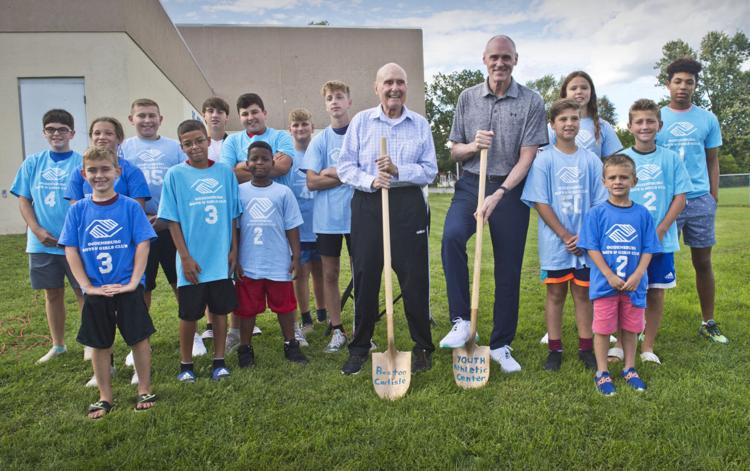 In addition to knowing they will soon have a new gym to use, the Ogdensburg youth in attendance Saturday were happy to see Rick Carlisle in person.
A former Lisbon High School star, Carlisle played in the NBA from 1984-89, winning an NBA championship with the 1985-86 Boston Celtics. He has been an NBA head coach since 2001 and won an NBA championship as a coach with the Mavericks in the 2010-11 season.
"It's awesome," recent Ogdensburg Free Academy graduate MeSean Johnson said of seeing Carlisle. "It's kind of crazy. Not a lot of people actually go to the pros from here. It's really cool when you are able to meet them."