LOWVILLE — Many small businesses evolve from a product or service idea, but only a few are born of a mixture of philosophical shift, a drive t…
For a Jefferson County dairy and a Lewis County creamery, the slow build of their business relationship fast-tracked just in time.
The only obstacle between Grimshaw Dairy Farm's milk and Black River Valley Natural creamery's bottling service was a label in need of state approval that was applied for back in January. But before that was received, the COVID-19 crisis caused another blow to the already staggering dairy industry.
Patrick Grimshaw, owner of the Adams-based farm, said the first time they had to dump milk was two weeks ago Saturday. Since then he has had to drop 250,000 pounds of it down the drain.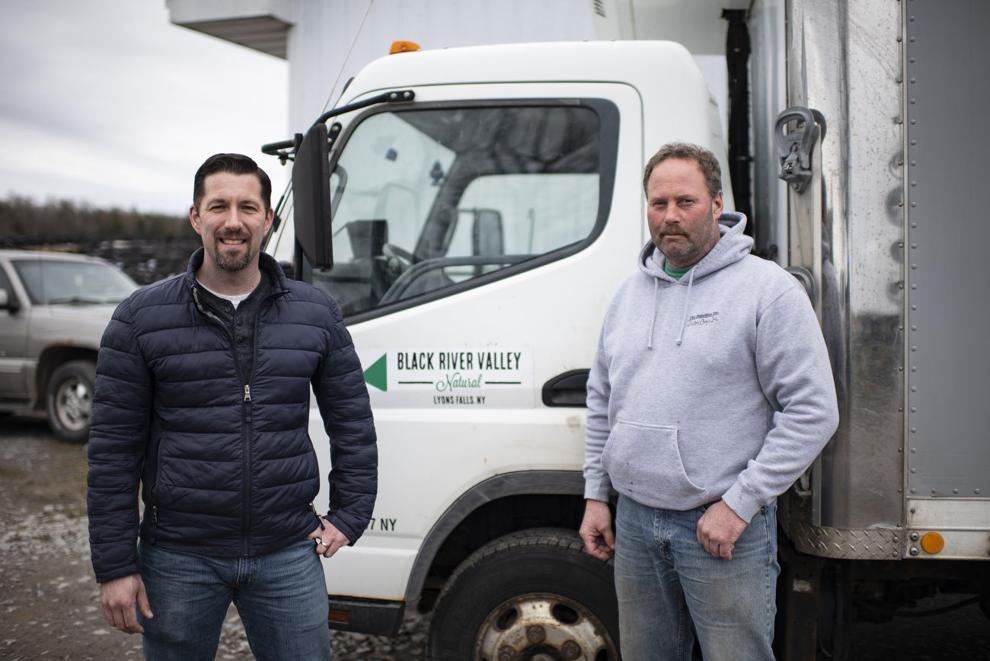 On Monday, however, label approval for the dairy's own milk brand came through from the state Department of Agriculture and Markets, putting bottling plans with Black River Valley Natural in Lyons Falls for the Grimshaw's Next Generation Creamery milk on the fast track to fruition.
By Friday, Mr. Grimshaw had his first 300 gallons of Next Generation Creamery milk bottled. It was labeled and ready to be offered in three stores by the weekend, including Fargo's Family Market in Henderson, Sharp's Bulk Foods in Belleville and Farm Pride in Adams. Mr. Grimshaw also will sell Next Generation milk on his own property, although that can be surprisingly hard to do according to James Munn, co-owner of Black River Valley Natural, although he loves the idea. "Isn't that great, though?" Mr. Munn said, "That somebody can go to the farm and buy the milk that was made right at that farm? I just think that's so cool." Mr. Munn trucked 300 gallons of Grimshaw's A2/A2 milk to his processing plant on Wednesday and completed bottling the milk on Thursday.
This type of milk is created by cows that have the A2 gene and produce milk with a protein of the same name that is believed to be easier to digest than typical milk with A1 proteins, making it a "niche," or specialty, product, Mr. Grimshaw said.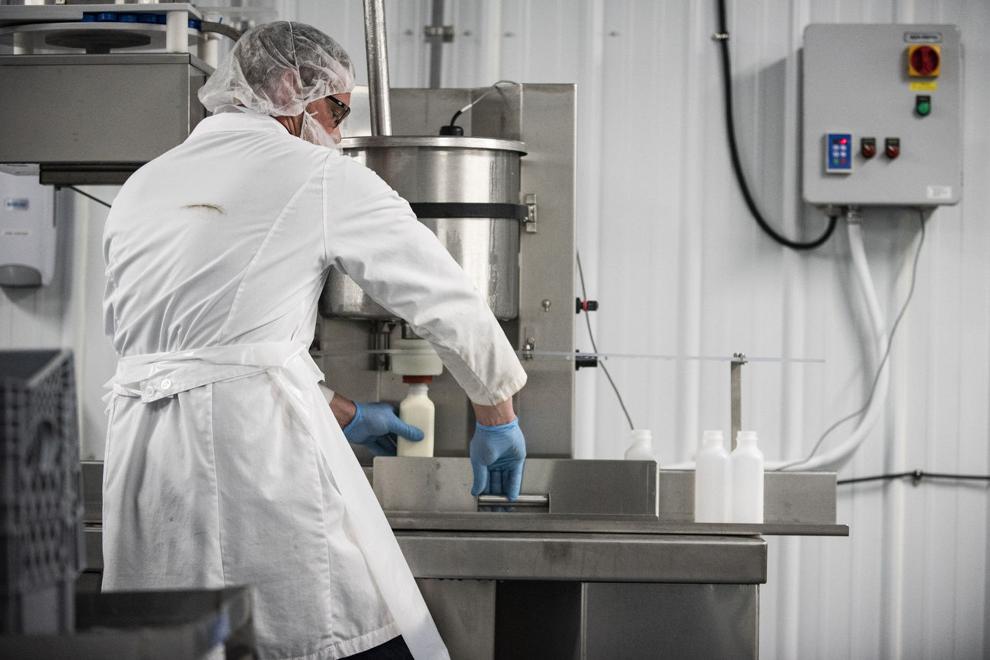 About one third of the Grimshaw herd has the A2 gene. If their bottled milk takes off, Mr. Grimshaw hopes to convert the entire herd to A2 cows within the next three years.
Bottling his own milk has been on Mr. Grimshaw's mind for years, but in December, after Jefferson County Bulk Milk Cooperative lost its contract with Kraft, he and his son Alex took action.
Reaching out to Cornell Cooperative Extension led to a tour of Cornell University's dairy processing plant and insight into how it would work if they took the leap into bottling or processing other "value-added" dairy products like yogurt and cheese.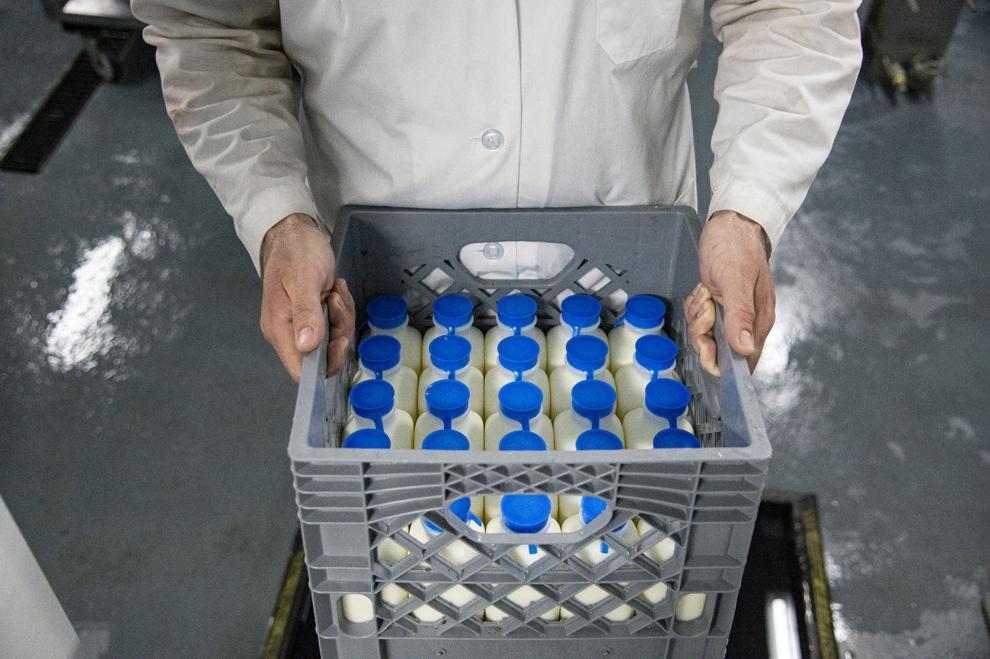 Those connections ultimately led the Grimshaws to the Munns and Black River Valley Natural.
Mr. Munn and his wife and business partner Bethany started their dairy processing business about 18 months ago and moved into the only salvageable section of the former Lyons Falls paper mill in March 2019 to try their hands at making butter, including flavors like garlic herb, honey sriracha, lemon zest and cinnamon sugar.
With corporate backgrounds in manufacturing and marketing, the Munns decided to return to Lewis County where Mr. Munn was born and raised because they realized they wanted to do more than work for their paychecks.
They wanted to make a difference.
"We did this because we wanted to do something good," Mrs. Munn said, "We could go back to our corporate jobs at any time."
As their outreach into the agriculture community continues to grow, however, "going back" is unimaginable for the couple and their children.
After mastering butter, the Munns began bottling whole, cream-line milk that is pasteurized but not homogenized, and flavored versions including chocolate, maple and maple coffee.
Similarly, Grimashaw's Next Generation cream-line milk varieties include regular and chocolate, although the recipes are slightly different according to Alex Grimshaw.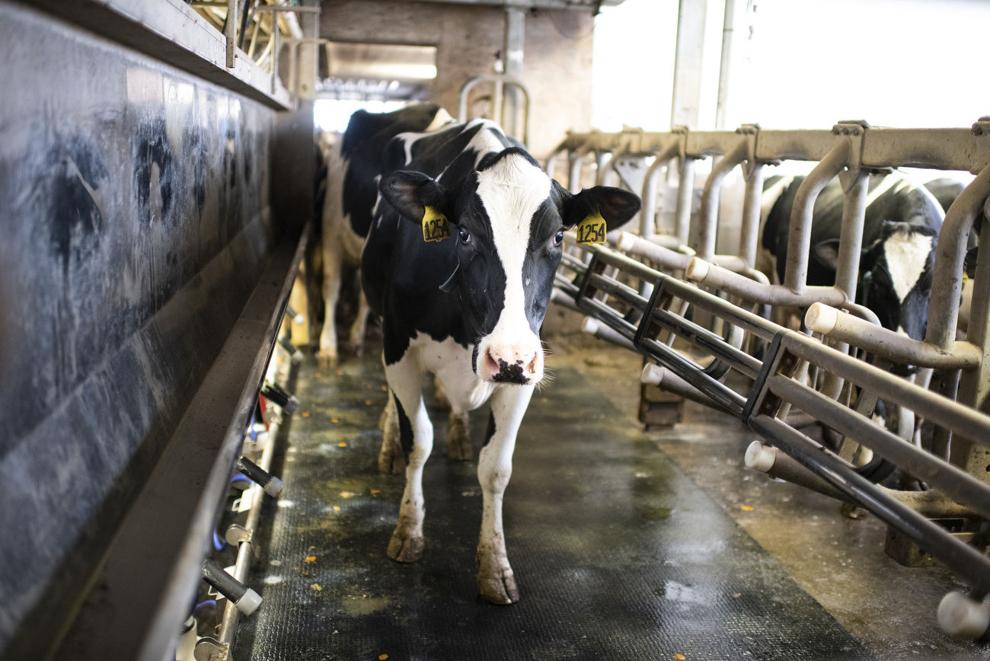 "We don't see this as being about competition. It's a niche product but for our business model, we're not so worried about flooding the market," Mrs. Munn said, "That just means we have to reinvent ourselves and we're only just beginning."
Mr. Munn added, "I'd say it's a bigger win for us because this was the goal — helping farmers find their way to new options."
In the near future, the Grimshaws hope to add other flavored version of their milk, including maple, made with locally produced maple syrup, strawberry, mint chocolate chip, and mocha among others. Cheese, cheese curd and drinkable yogurt are also on the horizon if the market grows for the Grimshaw's new products.
Ultimately, Mr. Grimshaw envisions building his own processing plant.
"We feel we have to do it this way because, what's the point of putting the cart before the horse?" Mr. Grimshaw said. "We're trying to get our markets established first before we spend a million dollars to build a processing plant."
When that happens, though, the Munns have said Black River Valley Natural will help the Grimshaws in any way they can.
Another north country farm that got its start bottling its milk with Black River Valley is now in the process of building its own creamery, Mrs. Munn said.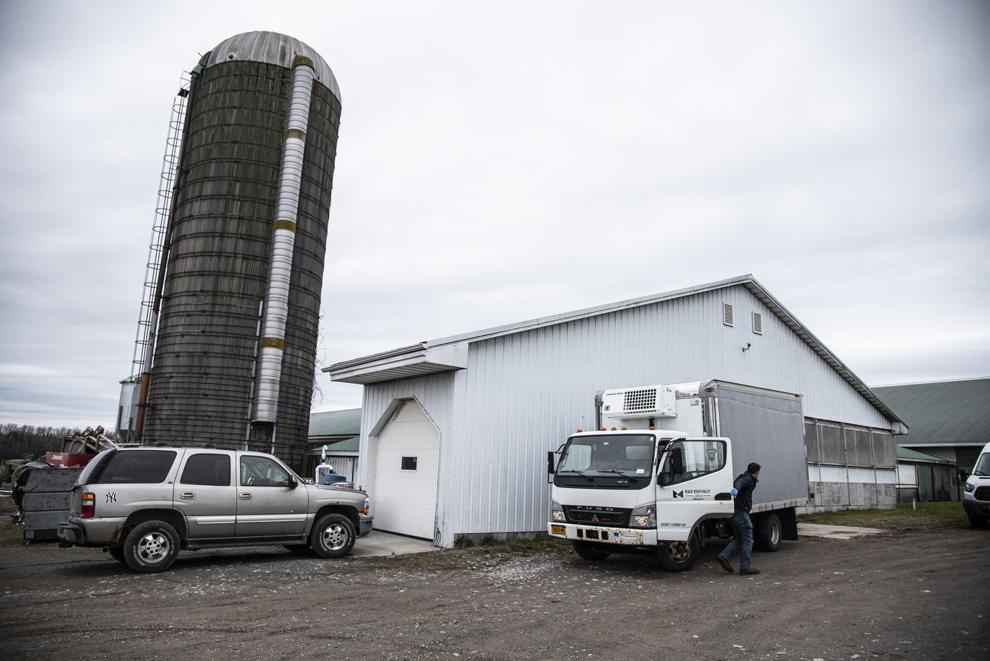 "That's a success story for us and we are very happy for them," she said, "Part of our mission was to get people to build their own creameries. We are excited that what we set out to do is happening in small steps."
Grimshaw Farm's milk brand was created when Patrick Grimshaw's son Alex — a senior at Belleville Henderson Central School and dairy farmer with his dad — took multiple possible names to school and asked students to vote on it. Next Generation Creamery was the winner, besting Mr. Grimshaw's own submission, "Grimshaw's Utter Perfection." Julia Dodge, Alex Grimshaw's girlfriend, helps on the farm and was a key player in developing the Next Generation Creamery label and display posters.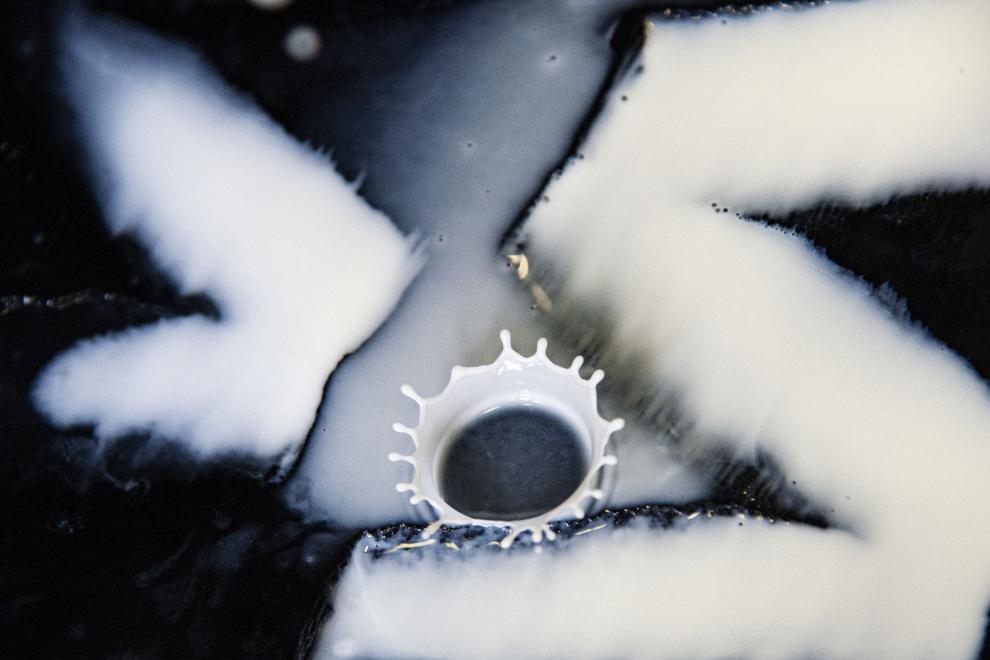 Mr. Grimshaw said they will continue to work with Cornell Cooperative Extension's regional dairy processing and marketing specialist for its Harvest New York program, Anika Gianforte, to achieve their goals.
Mr. Grimshaw hopes to eventually get to 1,000 gallons bottled weekly, but even that is a fraction of the 4,275 gallons of A2/A2 milk his cows produce daily and the excess will continue to be dumped, although they have also given away about 400 pounds of milk to people who stopped.
"If the demand was more we could move more," Mr. Grimshaw said. "But we've gotta walk before we run."