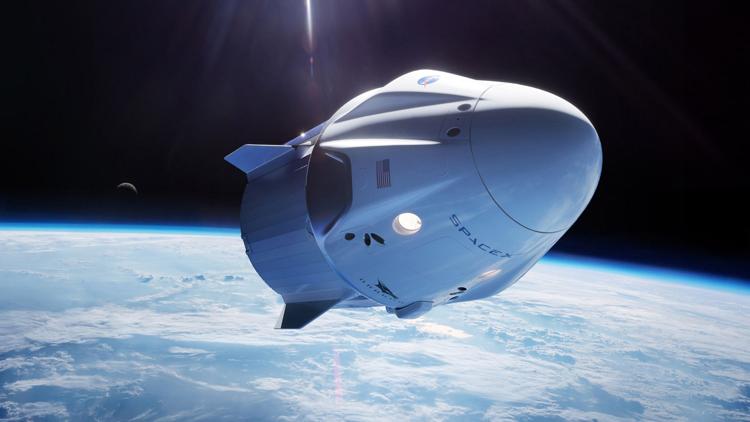 When a new era of American space flight launches on Wednesday, a craft will be commanded by someone very familiar with, and extremely fond of, the Earthly beauty of the Thousand Islands.
As part of NASA's Commercial Crew Program, American astronauts will once again launch on an American rocket from American soil to the International Space Station.
NASA astronauts Col. Douglas G. Hurley and Robert Behnken will fly on SpaceX's Crew Dragon spacecraft, lifting off on a Falcon 9 rocket at 4:33 p.m. Wednesday from Launch Complex 39A at Florida's Kennedy Space Center for an extended stay at the space station for the Demo-2 mission. The specific duration of the mission is to be determined.
Col. Hurley is the son of Harvey C. and A. Sherry Hurley of Newark Valley, Tioga County. Three years ago, the couple sold West Winds Motel and Cottages, Clayton, to Dean and Jolene M. Harvey. Dean is the only sibling of Douglas Hurley.
"We got along great," Dean Harvey said in a phone interview from Vestal, where he operates a State Farm Insurance agency. "We hunted together and we grew up going to the Thousand Islands and spending time there together. He was always a very focused person."
Col. Hurley is the grandson of the late Gerald and Gertrude Ingerson, Clayton, and the late Ethel Deloch, LaFargeville, and the late Charles Hurley.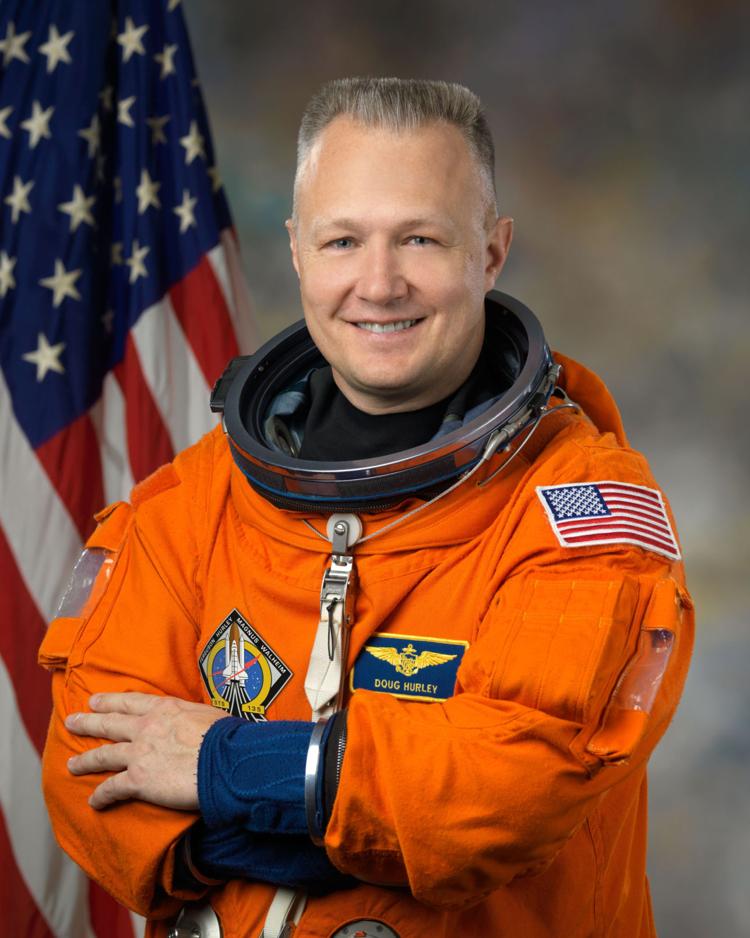 Wednesday's launch will be the final flight Crew Dragon test for SpaceX, a private American aerospace manufacturer and space transportation services company headquartered in Hawthorne, Calif. It was founded in 2002 by Elon Musk with the goal of reducing space transportation costs to eventually enable the colonization of Mars.
The flight will also be the first time NASA astronauts will test the spacecraft systems in orbit.
Col. Behnken and Col. Hurley were among the first astronauts to begin working and training on SpaceX's next-generation human space vehicle and were selected for their extensive test pilot and flight experience, including several missions on the space shuttle.
The Crew Dragon spacecraft is capable of carrying up to seven passengers to and from Earth orbit, and beyond.
Col. Hurley will be the spacecraft commander for Demo-2, responsible for activities such as launch, landing and recovery. Col. Behnken will be the joint operations commander for the mission.
In 2011, Col. Hurley was involved in another NASA milestone. He served as pilot and lead robotics engineer for Atlantis, the final space shuttle mission. He also had those roles for a shuttle mission in the summer of 2009.
According to a NASA news release, Crew Dragon will accelerate its two passengers to approximately 17,000 mph and put it on an intercept course with the International Space Station. Once in orbit, the crew and SpaceX mission control will verify the spacecraft is performing as intended by testing the environmental control system, the displays and control system and the maneuvering thrusters, among other things. In about 24 hours, Crew Dragon will be in position to rendezvous and dock with the space station.
The spacecraft is designed to do this autonomously but Col. Hurley and Col. Behnken and astronauts aboard the station will be monitoring approach and docking and will be able to take control of the spacecraft if necessary.
After successfully docking, Col. Behnken and Col. Hurley will be welcomed aboard station and will become members of the Expedition 63 crew. They will perform tests on Crew Dragon in addition to conducting research and other tasks with the space station crew.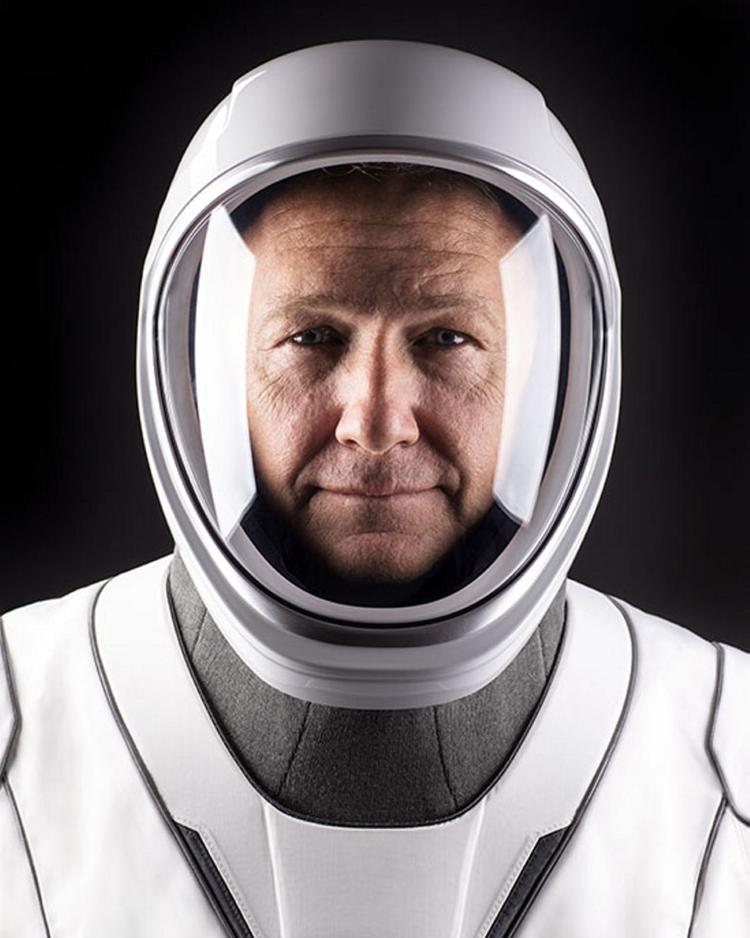 Although the Crew Dragon being used for this flight test can stay in orbit about 110 days, the specific mission duration will be determined once on station based on the readiness of the next commercial crew launch. The operational Crew Dragon spacecraft will be capable of staying in orbit for at least 210 days as a NASA requirement.
"Come Sunday, Dean, Jolene, their two kids and Sherry and I are all headed to Florida to be down there for Doug's historic launch," Harvey Hurley said on Wednesday.
Harvey Hurley said that Douglas has been extremely busy the past three years preparing for the mission, going back and forth between California, home of SpaceX, and to Houston and the Johnson Space Center.
"It's quite a different vehicle than the Space Shuttle," Harvey Hurley said of the Crew Dragon. "The Space Shuttle had tons of switches and controls and whatnot. For lack of a better word, there's more computerization in this craft.'
Douglas Hurley's wife, Karen L. Nyberg, is also an astronaut. The Minnesota native is a veteran of two Shuttle flights. Douglas and Karen have a son, Jack, 10.
Dean and Jolene Hurley divide their time during the summer season between West Winds Motel and Cottages and their home in Vestal. Dean said that Douglas and his wife and Jack often visit the family in the Thousand Islands.
"That won't be this year, but we're hoping we'll get him back up here next year," Dean Hurley said. "I know he wants to come back. He loves the river as much as I do."
Col. Hurley, 53, a 1984 graduate of Owego Free Academy, received an ROTC scholarship to attend Tulane University, New Orleans. He graduated at the top of the civil engineering program there in 1988 and was commissioned in the Marine Corps shortly afterward. In the Marine Corps, he was an F-18 test pilot, and was one of 17 pilots accepted in the NASA program in 2000 out of 4,500 who applied.
Twelve years into his NASA career, he retired from the U. S. Marine Corps after serving more than 24 years.
Douglas's brother recalled he was constantly rated at the top of his classes and was an excellent baseball catcher.
"If he was doing something, he was always going to do it the best," he said.
Dean said there was no sibling rivalry between him and Douglas.
"We both knew we were going different ways,"Mr. Hurley said. "I always knew I'd do something in business and he was going to be an engineer, originally. He was always better at sports than me, but that was because he always took it more serious than I did. He practiced hard and worked hard."
"Never in our wildest dreams did we think astronaut," Douglas's mom, Sherry, said. "It's so surreal to us that he's got to do it, and now for the third time. Once he decided what he wanted to do, he just did his best, so that would help put him in a position to have a chance to do the next step. And he's doing it."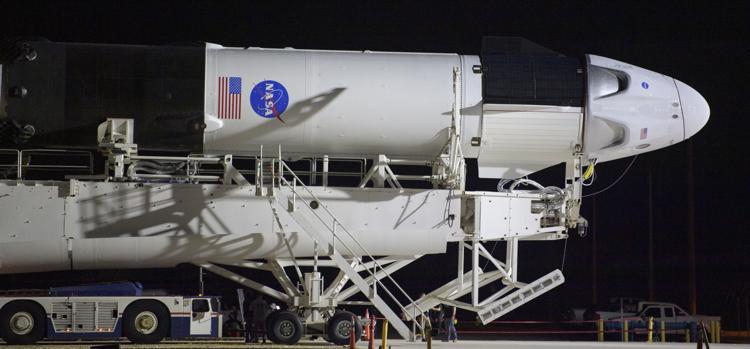 Harvey Hurley said that when Douglas went to his ROTC interview at Tulane, television monitors showed various U.S. Marine scenes, including jets landing on carriers.
"When he saw that, he told his mom, 'That's what I want to do.' And darned if he didn't. He became a fighter pilot, he did land on carriers and I guess that's where it started."
Harvey Hurley was out in his yard on Wednesday morning doing some spring chores when somebody texted him, informing him that Douglas was about to be on "CBS This Morning."
"So I did come in and caught it," he said.
Col. Hurley said in the interview that the SpaceX capsule is "completely different than what you would ever imagine yourself doing" from the Shuttle.
Col. Hurley and Col. Behnken, who arrived at Kennedy Space Center in Florida on Wednesday, have known each other for two decades.
"One characteristic I think that we have in space is that we don't quit. We don't give up and we like a big challenge, and by gosh, we've certainly got one," Col. Hurley told CBS.
The capsule will splash down at a time to be determined in the Atlantic Ocean, scheduled to be just off Florida's Atlantic Coast. The crew will be picked by SpaceX's Go Navigator recovery vessel and return to Cape Canaveral.
"They have to be aware of the sea state conditions along the eastern coast on the ascent, in case something happens and they have to abort the mission and they'd have to land somewhere along the east coast in the ocean," Harvey Hurley said.
The SpaceX launch window opens at 4:33 p.m. Wednesday. Tune in to watch the launch webcast at www.spacex.com/launches. Coverage will begin about 4 hours before liftoff.