WATERTOWN — Annie Stone, the daughter of a shoemaker whose family lived on Factory Street in the mid-19th century, is not even a footnote to local history.
But 1,500 miles away, in a tiny, historic town in the northeast corner of Texas, Annie Stone's memory is revered and her grave site, a tourist attraction, is cared for lovingly. She indirectly has helped to play a role in the town's revival and continued prosperity, and hers is a household name in this part of Texas thanks to an annual stage show that focuses on her 1877 death and its aftermath.
She was born and forgotten in Jefferson County, but her legend lives on in Jefferson, Texas.
When the "Diamond Bessie Murder Trial" celebrated its 65th year this past summer in Jefferson, it was sold out, as usual, for all five performances.
How Annie Stone became "Diamond Bessie" and how her memory became entwined with a genteel Texas garden club and an annual "Jefferson Pilgrimage" is a tragic tale of a woman, who in her 1877 Watertown Daily Times obituary, was remembered as "A very handsome girl, and very smart; her associates were jealous of her charms."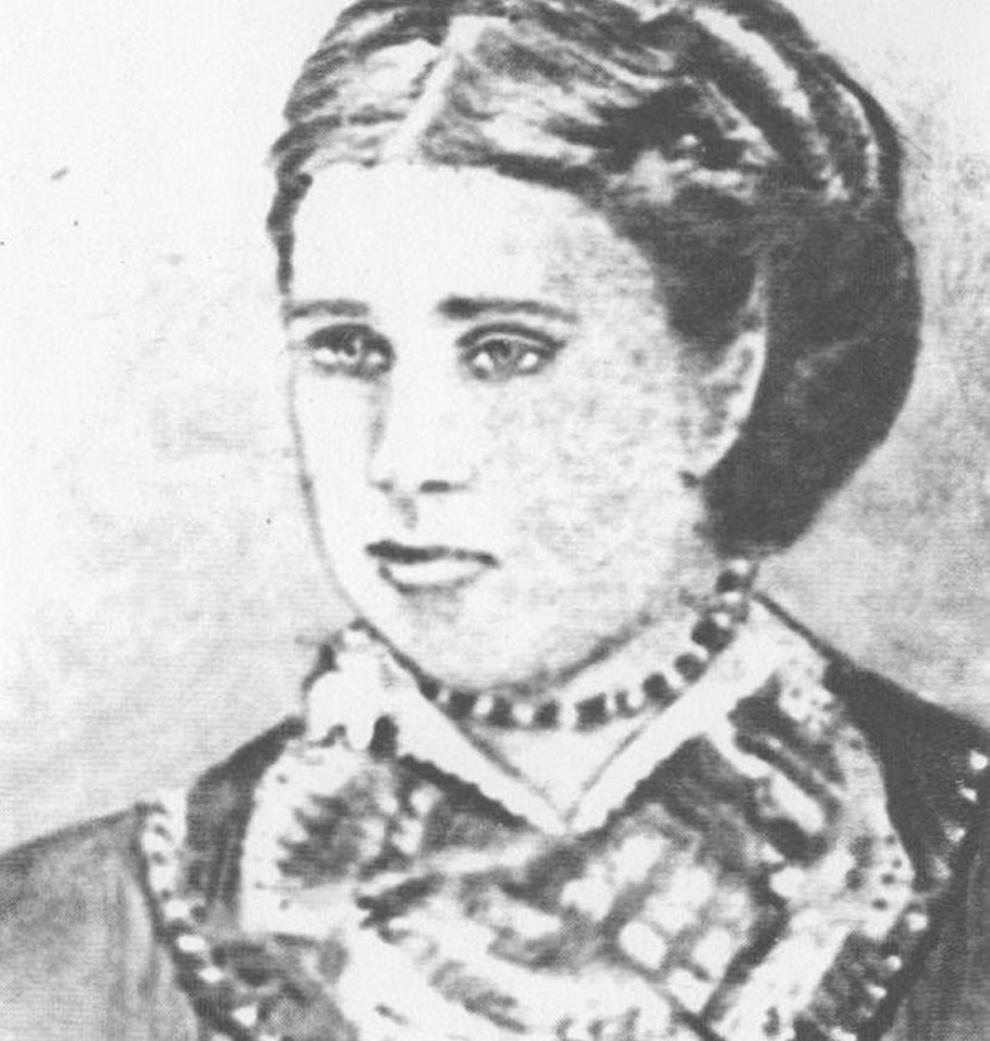 A 'PILGRIMAGE'
The "Diamond Bessie Murder Trial" is part of the Jefferson Historical Pilgrimage, hosted by the Jessie Allen Wise Garden Club since 1940. The club, founded in 1939, was named after a civic-minded resident who died in 1937. In 1961, the club purchased the historic Excelsior Hotel in Jefferson, built in 1858 and the oldest hotel in continuous operation in Texas. Part of the club's mission continues to be preserving local landmarks.
A salad luncheon buffet in the ballroom of the hotel is part of Pilgrimage weekend. Other related events include a parade, a tour of a private rail car now owned and maintained by the club that was once owned by Gilded Age railway baron Jay Gould of New York, a Civil War battle re-enactment along with a re-enactment of soldiers leaving for war, a craft sale and tours of historic homes.
"The garden club is a volunteer organization," said Bobbie Hardy, who moved to Jefferson from Houston in 1997 with her husband of 40 years, Randy, who died in 2004. "We take membership very seriously."
Mrs. Hardy is president of the Excelsior Foundation, consisting of eight directors elected from the membership of the Jessie Allen Wise Garden Club. Since 2009, she's been director of the annual "Diamond Bessie Murder Trial."
Mrs. Hardy must hold back tears when talking about the history of the garden club and what it means for the community.
"The garden club is comprised of about 50 ladies who I like to think are very prominent citizens and dedicated volunteers here in Jefferson," Mrs. Hardy said in a phone interview. "It's one of those organizations that — and I can say it not because I'm a member, of course — but because there are lots of really wonderful people currently involved and those who have came before," she said, holding back tears. "They saved the town. They really did. It revitalized Jefferson, made it a tourist destination."
Since 1955, the story of Annie Stone, who became "Diamond Bessie" has been part of that revitalization through her dramatic stage production.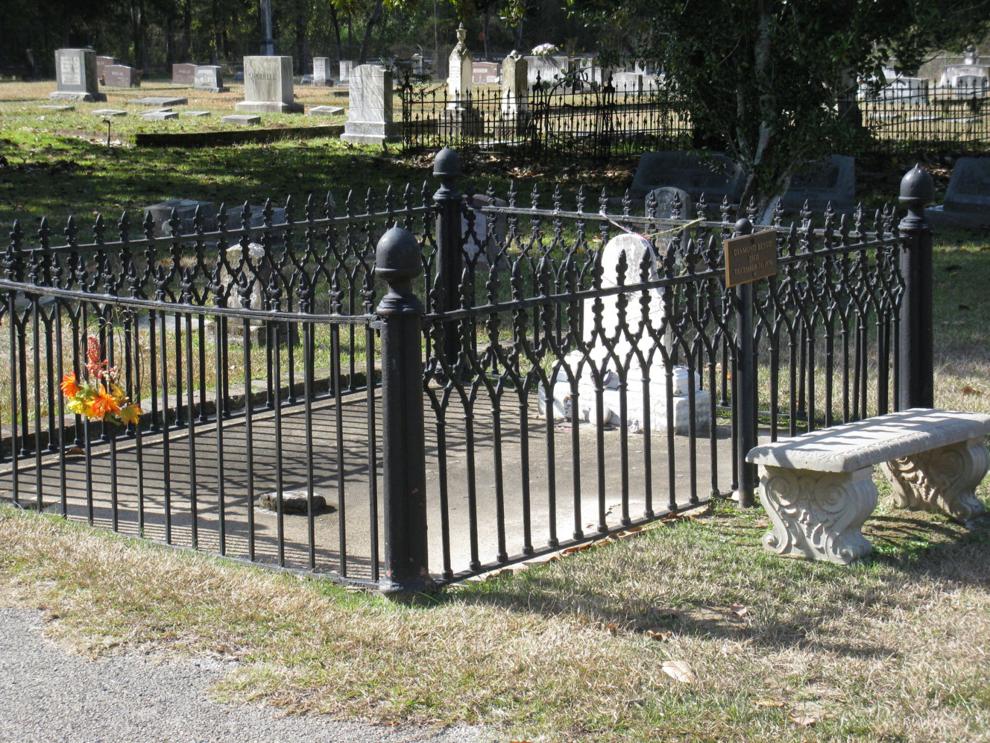 BORN IN BURRVILLE
In February of 1877, the Watertown Daily Times reported: "A Watertown Girl Murdered — Supposed to be Annie Stone, formerly of Watertown. Murdered at Jefferson, Texas. A remarkable affair. Sad ending of the life of a wayward girl."
Miss Stone was born Sept. 3, 1854 and was shot dead in mid-January, 1877 in Jefferson. The man charged with her murder was acquitted at the Marion County Courthouse.
In Watertown, Miss Stone's family lived on Factory Street after moving there from Burrville.
"She was poor, hence her fall," the Times' reported in the story of her death. "Before she left here, she became fast and was once or twice locked up for the purpose of improving her morals, but her confinement availed nothing."
She left Watertown as a teenager. The Times reported she went to Syracuse and then Rochester and on to "western cities."
"She has been an inmate of the most fashionable houses in Chicago and Cincinnati, but never returned to Watertown," the Times reported.
About 15 years ago, Frederick McKenzie, the historian of Jefferson, Texas, visited Watertown to research the life of Miss Stone. Mr. McKenzie, who for several years played the grave digger in "Diamond Bessie," died in 2009 at the age of 90. In 2003, the Jefferson County Historical Society published an essay by Mr. McKenzie in its fall bulletin.
Mr. McKenzie wrote that Miss Stone was "seduced at the age of 15 by the son of a prominent family. This event led to her ruination," and with limited options, she became a prostitute.
"She moved to Syracuse before her 16th birthday and her family disowned her, never speaking of her again," Mr. McKenzie wrote.
"DIAMONDS AND DEATH"
Mitchel Whitington of Jefferson, Texas, a historian and author, wrote "Diamonds and Death — The True, Tragic Tale of Diamond Bessie Moore," published in 2015. He said Annie Stone took the last name of her seducer (Moore) when she went into prostitution.
"The story that most often gets told is that he broke her heart, maybe after seducing her, and it left her in such a state that she turned to being a prostitute and took his name as her working name," Mr. Whitington said.
In Cincinnati, the former Miss Stone developed a favorable reputation, "dazzling enough to attract a type of clientele who lavished her with diamonds." She eventually met and became the mistress of Abraham Rothschild, the son of a wealthy Cincinnati diamond merchant. He was known to beat her violently, and in 1876, Mr. McKenzie wrote, Miss Stone informed Mr. Rothschild that she was pregnant.
"He found himself in a dilemma," Mr. McKenzie wrote. "She was not the kind of girl that he could present to his family and friends. Yet, he wanted to acquire her diamonds and other assets."
Mr. Rothschild was familiar with Jefferson, Texas. Mr. McKenzie wrote that he consented to marry Miss Stone and they would honeymoon in Jefferson. They were married in Danville, Ill., in January of 1877 and arrived in Jefferson on Jan. 19.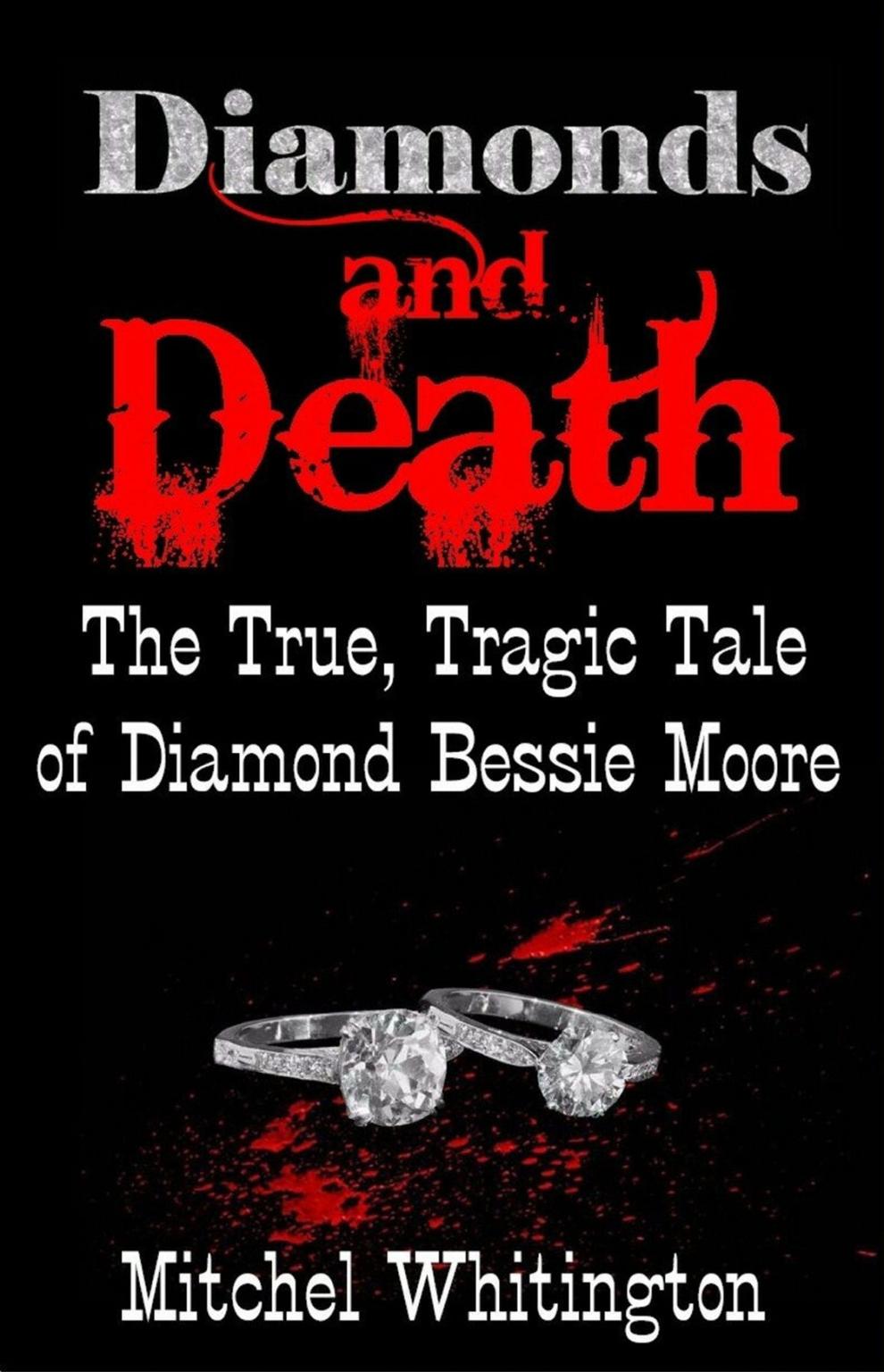 "They traveled along the newly constructed Wabash Railroad line" to Jefferson, Mr. McKenzie wrote. There, he said that Mr. Rothschild purchased a revolver from Bauff's hardware. They registered as Mr. and Mrs. Monroe at Brook's Hotel.
After a report of a fight in their room, Diamond Bessie told the hotel maid that things were fine and that her husband was to take her on a picnic, Mr. McKenzie wrote. Only Mr. Rothschild returned from the picnic.
"When asked about the whereabouts of his pretty companion, his stoic response was to replay that he had left her across the river visiting friends, and that she was going to join him later," Mr. McKenzie wrote. "He left town taking all her things with him."
Diamond Bessie's body was found a week later by Sarah King, a woman looking for a lost cow. Diamond Bessie had a gunshot to her head and all her jewelry had been removed. With no history of family in the area, local citizens took up a collection to bury her.
The Watertown Daily Times reported: "The earrings, breast pin, gold chain and cross, diamond rings and everything, even the pocket handkerchief, were gone, leaving nothing but the legitimate clothing."
Authorities discovered that "Mr. Brooks" was actually Mr. Rothschild.
"The rumor was she was pregnant with his baby and he couldn't very well take home, as an heir to the Rothschild diamond fortune, the son or daughter of a prostitute," Mr. Whitington said.
A "pawnshop trail" led authorities to Mr. Rothschild in Cincinnati. Mr. McKenzie said that the suspect tried suicide by shooting himself when captured, only "succeeding in blowing out his left eye." He was returned to Texas in April of 1877 to face murder charges.
"Abe spent 4½ years of incarceration in Marion and Harrison county jails before he was ultimately acquitted in a final trial (three were held over seven years) at the Marion County Court House," Mr. McKenzie wrote. He went back home to Cincinnati and within a couple of years, disappeared.
"There is no record of how or where he ended up," wrote Mr. McKenzie, noting that Diamond Bessie's murder is officially an unsolved mystery.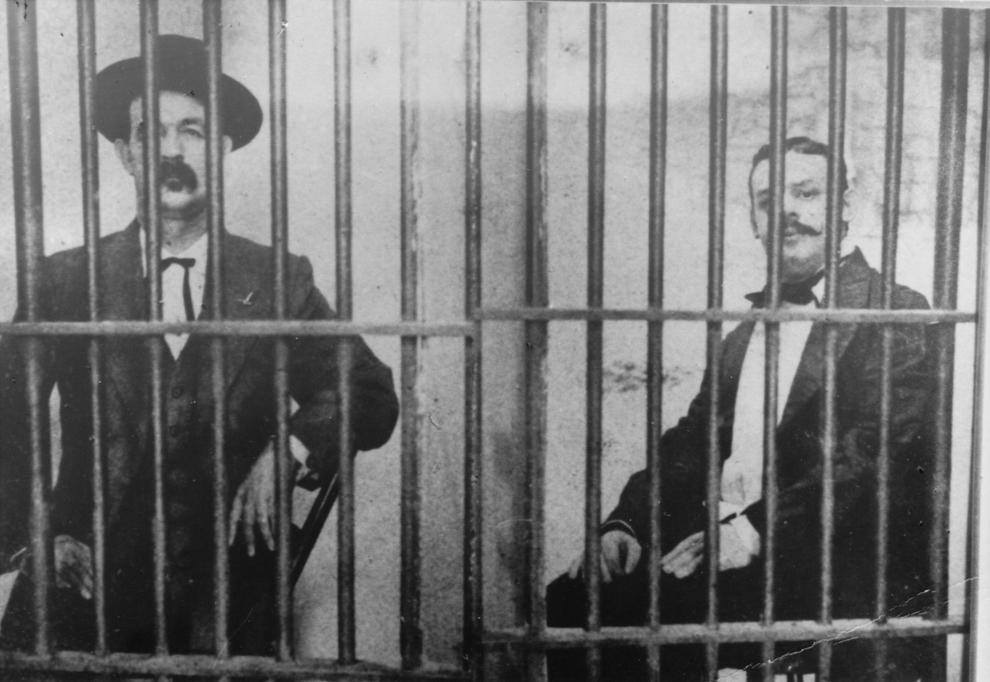 But the related court proceedings held at the courthouse in Marshall, Texas, captured the nation's attention. The "Diamond Bessie Murder Trial," written by Lawton Riley, covers the last hours of the case and the end of the dramatic proceedings. The playwright mixed tragedy, humor and conjecture into her dramatic tale.
"The trial became a media circus," the production's website notes. "Almost every prominent attorney in East Texas was somehow involved with the case, and those that weren't tried desperately to inject themselves into it."
"At the time, it got the same kind of press that we might look back and compare to the O.J. trial," Mr. Whitington said. "When I was researching the book, I went through newspapers all across the country. They were following the Diamond Bessie murder trial."
In "Diamonds and Death," Mr. Whitington notes that initial research for the "Diamond Bessie Murder Trial" production, first staged in 1955, was done by William J. Cornelius, a Jefferson attorney. He sifted through court records in the case to gather material. He turned it over to Mrs. Riley, who wrote the script.
The annual performances of the "Diamond Bessie Murder Trial" regularly sell out. Tickets go on sale Jan. 2 of each year. Show dates for 2020, during the 73rd annual Jefferson Pilgrimage are April 30 and May 1, 2 and 3. Productions are held in the historic Jefferson Playhouse located in the Ruth Lester Memorial House, built in 1860 and which was once a convent and later a synagogue. It's located two blocks from the Excelsior House Hotel.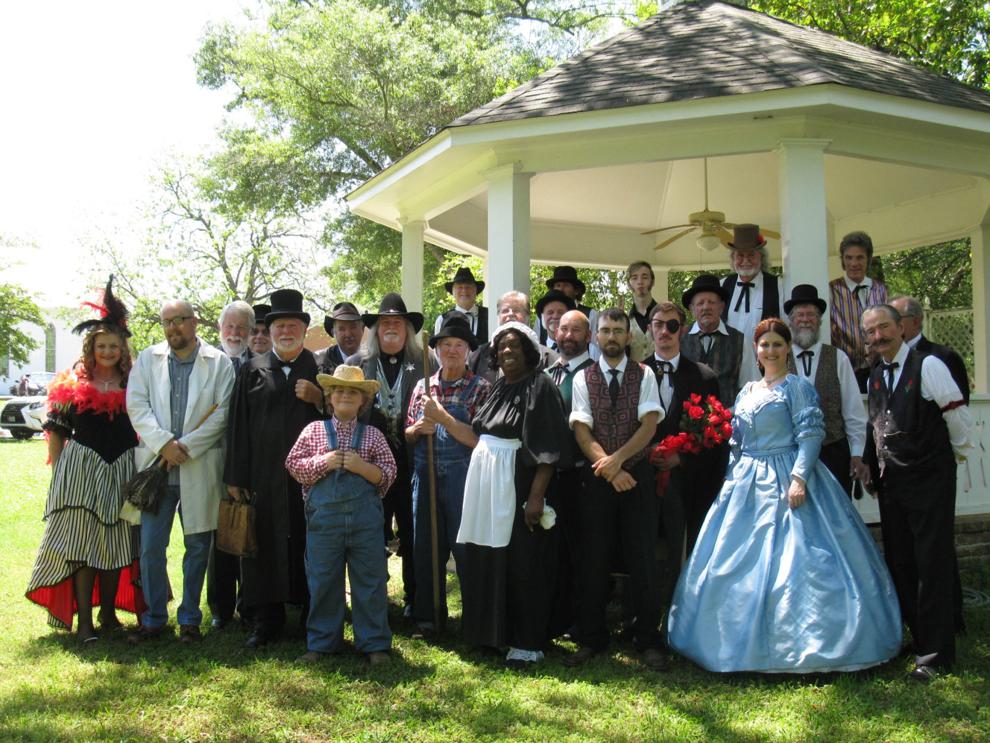 A GROWING LEGACY
"I think it's become more interesting to people now than maybe it ever has been," Mrs. Hardy said. "With the internet and all those sorts of things, communication is just instantaneous. People care about Diamond Bessie."
In addition to tourists, the play attracts people who return to it year after year.
"It's just become a blessing obviously to the garden club, a blessing to the town," Mrs. Hardy said. "It's a blessing to the people who are cast members."
Next year with be the eighth year that Brooke Bradley will play the role of Isabella Gouldy — "The Floozy" — in the show.
"She's the last one to see her (Diamond Bessie) alive," Miss Bradley said of Isabella. "She's also the one who dressed her for her funeral. She did her hair and put her outfit on after they found her."
Miss Bradley, 30, has been attending the show for about 20 years. Her mother played the Isabella Gouldy role for 14 years.
"She retired from it and turned it over to me," Miss Bradley said.
She has other family members who have been in the show for several years. Her late grandfather had a role for 35 years.
"It's a family legacy for me, one that I'm very proud to be a part of," Miss Bradley said. "It's just something really big that happened in Jefferson and it's such a big story of the town."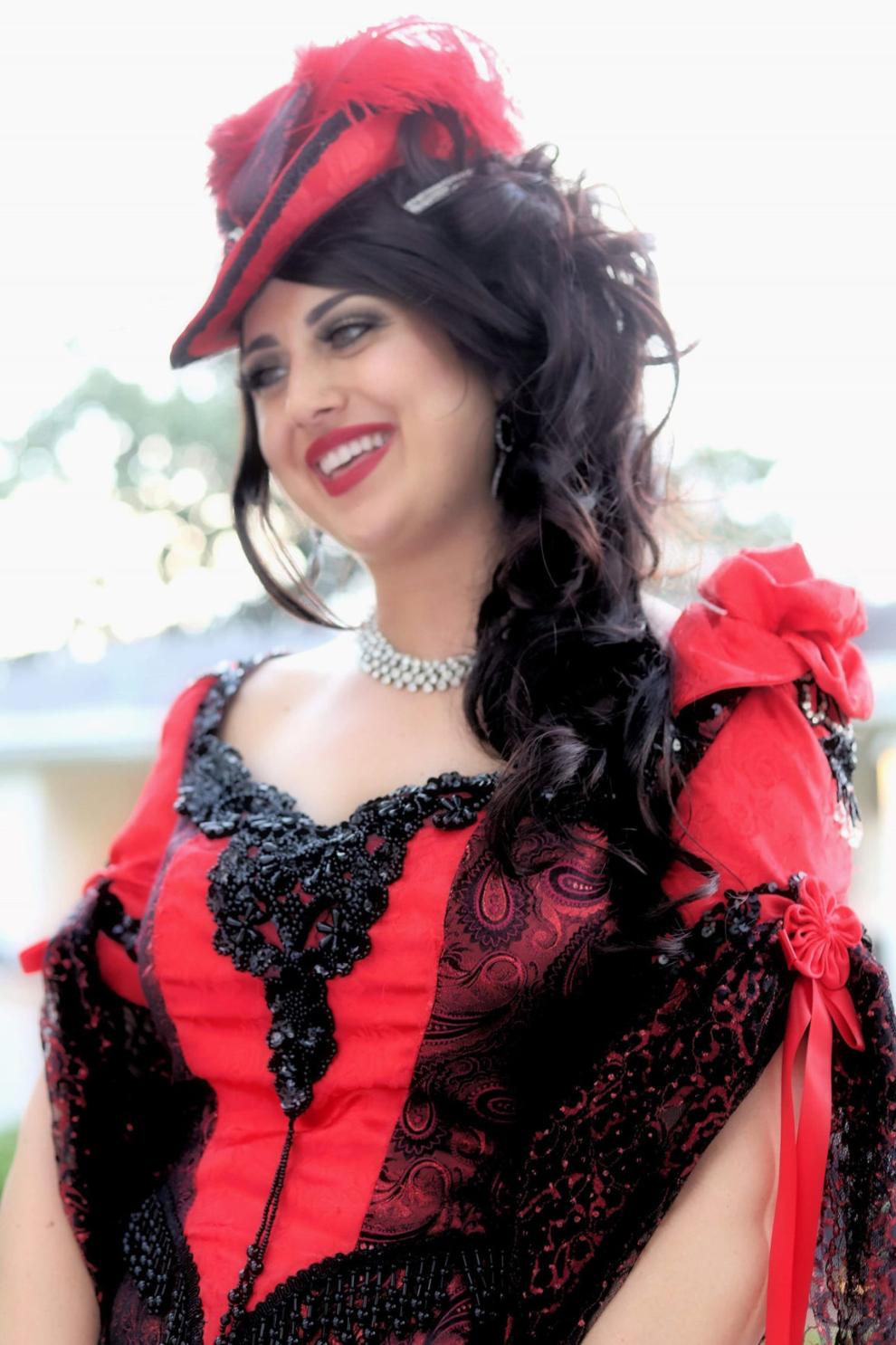 But the production is more than about tradition and entertainment, Miss Bradley said.
"I'm glad that her story is being told and being told correctly, because we all know that he killed her and got away with it," Miss Bradley said. "Out of respect for her, I'm glad that we keep the truth alive and glad that Jefferson and Marion County gets to be a part of it."
Miss Bradley doesn't have a daughter, but she hopes that one day her son, age 3, can take over the role of Abe Rothschild.
"Our actors and actresses are very talented," she said. "You come for the history, the ghost story and the murder story, but I think you come back because the talent is so good. The play just draws you in."
Mrs. Hardy said that long-term roles in the play aren't unusual.
"I've always joked, and I know this sounds kind of a little harsh to say, but I think once you get into the play, the only way out is to die," she said, laughing. "That's a little bit of an exaggeration."
Mr. Whitington, the author, has played the sheriff in the "Diamond Bessie" production for 10 years. He said the tragic story of the Watertown native has all the elements for a good drama, thus its continued popularity.
"It has great potential for a news story because she's got a great name and a poor, young waif who was murdered by her husband," Mr. Whitington said. "He was an heir to the Rothschild diamond fortune. Through a set of circumstances, he was identified and brought back to Jefferson for trial."
The remains of Annie Stone, Diamond Bessie, rest at Oakwood Cemetery in Jefferson. It is surrounded by a cast iron fence, as if protecting the final reputation of the Jefferson County native.
"It's a fabulous cemetery, a beautiful historical cemetery, and we're very honored that she's there," Mrs. Hardy said.
"From day one, it was a tourist attraction," Mr. Whitington said. "The news story was so big that people passing by in the train would get off at the station, not far from the cemetery, and go visit the grave site of Diamond Bessie. Over the years, the legend has continued on."
People regularly leave coins at the site.
"Some people leave costume jewelry," Mr. Whitington said. "I go out periodically to see what all's out there."