This week, a three-mile-wide comet can be seen after sunset in the Northern Hemisphere, but it will soon disappear from view for roughly 6,800 years.
Have you gotten the chance to see comet Neowise?
The comet is called Neowise, and it was discovered by NASA in late March. It's made up of dust and around 13 million Olympic swimming pools' worth of water. People across the country — including in Fort Drum — have reported having seen Neowise with their naked eyes, but it is more visible with binoculars, telescopes or long lens cameras. The comet gets its name from NASA's survey system that discovered it, which is called Neowise.
Last week, the best time to see the comet was at around 4 a.m.
But as the comet shifts, the best time is to look northwest under the Big Dipper just as the first stars are coming out after sunset, according to NASA.
The comet brings no risk to the planet as it is around three times the distance away as the sun is from earth. And although most can't see the comet moving with the naked eye, it is traveling at around 40 miles per second.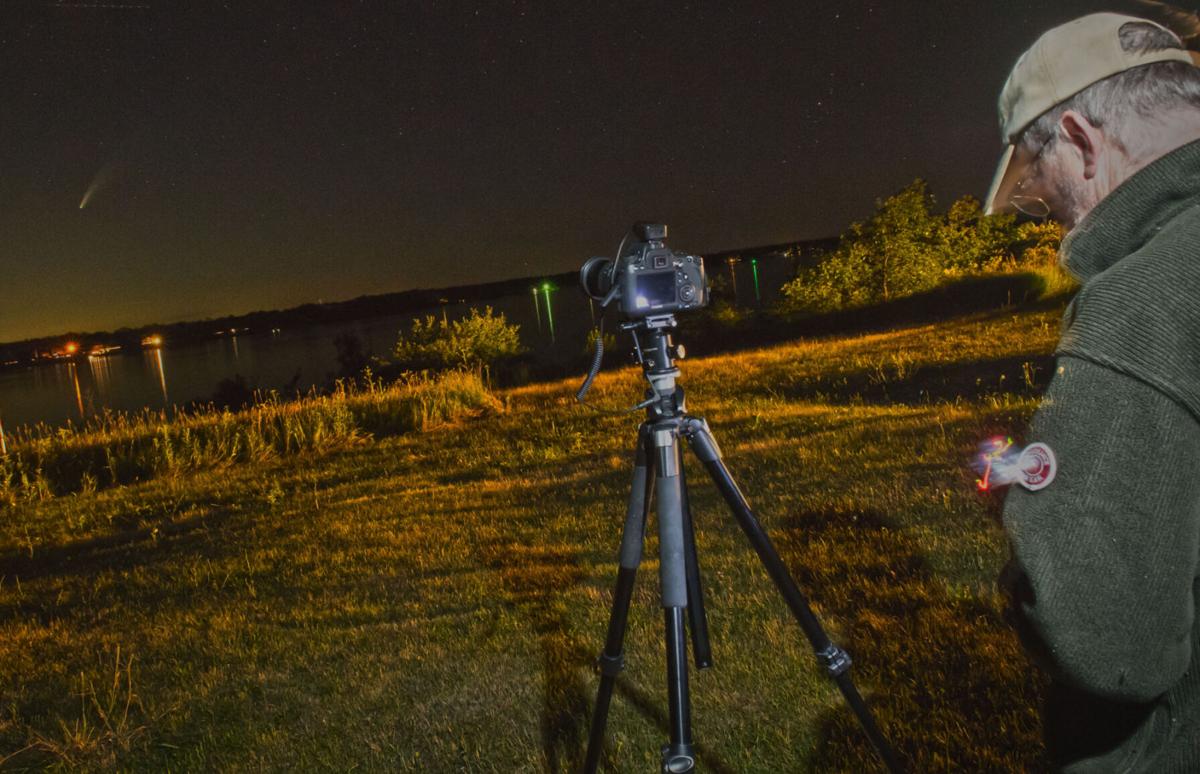 Stacy Stanfa and his wife, Michele, live on Fort Drum. They said they saw Neowise in the northwest sky close to the horizon Tuesday evening. Mr. Stanfa said he wasn't sure at first, but everything changed when he grabbed his binoculars.
"I was certain," he said. "With the binoculars you could clearly identify it as the comet with a remarkable tail."