MASSENA — High water levels forced Donald Lucas, owner of Muskie Magic Charters, to cancel f…
CLAYTON — Fishing charters are gearing up to embark on a season fraught with guidelines and wary customers that might forecast a slow season.
Phase I of the state's reopening plan included fishing, but there are at least four kinds. There's commercial, which includes businesses selling fish to grocery stores or restaurants. That was always deemed essential. There's professional fishing, which took a massive hit when tournaments started canceling. There's recreational fishing, which also slowed down when boat ramps closed. When they opened again, recreational was still in limbo.
And then there's charter fishing, which had been closed until Friday's beginning of Phase I. Some charter businesses typically open in early May, others in mid-April, so most have taken a financial gut-punch. And it could get worse.
Robert Gregory, owner of Trophy Angler Charters in Three Mile Bay, said he usually has around 20 charters scheduled at this point in the season. He has two.
"I think this season is going to be a disaster," Mr. Gregory said. "People just aren't going to come." Many charter customers come from out-of-state, resulting in many not traveling as they don't want to spread COVID-19 elsewhere, or they're worried about getting the virus themselves.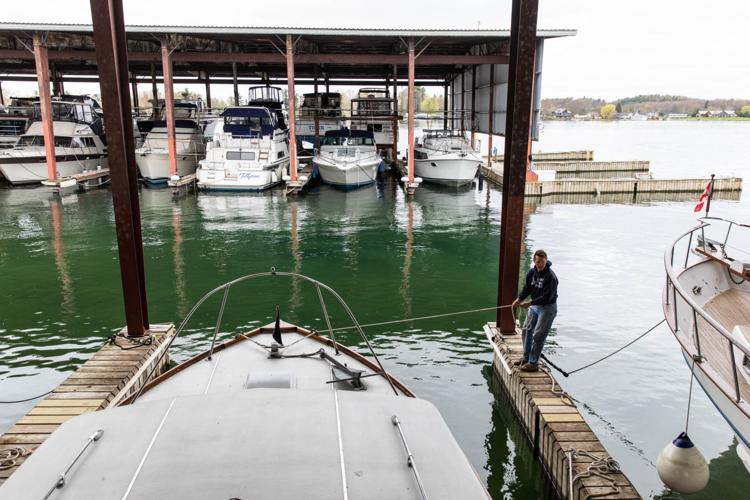 Jeff T. Garnsey owns Classic Island Cruises out of French Bay Marina in Clayton. He was prepping his antique wooden boats for the season on Saturday. There are strict guidelines charters have to follow to operate. Every customer on a boat has to be from the same household. Deckhands and captains have to wear masks and stay six feet away from customers while on the boat. They also have to disinfect and sanitize during each trip.
Mr. Garnsey guides trips with around six people usually, but now he's going to limit to anywhere between two and four.
He was planning to open on Saturday but couldn't because the marina was closed and his boats sat unattended for over two weeks.
Last year, Mr. Garnsey said he lost 65 percent of his business due to water levels. This year, he was looking to make that up, though the odds of a solid season continue to decrease.
"It's been kind of a nightmare," he said. "People are trying to figure out the way forward and trying to figure out what the normal behavior this season will be."
Mr. Garnsey offers fishing and tourism trips in which he serves food. The idea is to give visitors the experience of sitting on an antique boat in the river.
"People don't remember what they caught," Mr. Garnsey said. They remember how they felt when they were catching it."
But food brings an additional slew of guidelines to follow, and he said he intends to follow them the best he can.
"I don't want to be the guy who ruins it for everyone else," he said.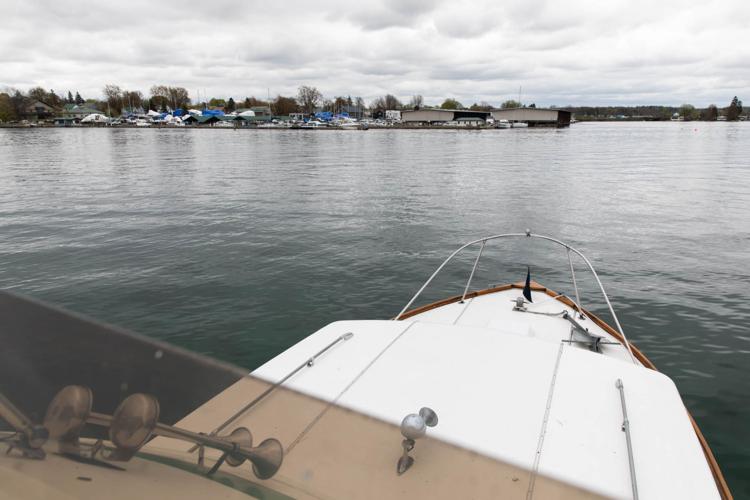 Ron Ditch, who owns Ron Ditch and Son Henderson Harbor Fishing Guide, said he's going to do everything he can to be careful, but at the same time he has to make a living.
"Personally," he said, "if I had a charter come along to go bass fishing, I think I would do it like I've done it for the last 65 years."
Mr. Ditch also has housekeeping apartments customers stay in as well. If he doesn't have people fishing then he doesn't have people buying those rooms.
"Then I don't have income," he said.
He, too, hasn't been taking reservations like he has in the past. He said people might be concerned about spending money, or perhaps they're afraid of what might happen.
"People have to make a living," he said. "I'm going to charter the same as I always have. I'm not going to go and cough on somebody, and I will certainly be as careful as I possibly can, but life does go on."