WATERTOWN — John Wockenfuss begins to tell a story. As a former major league baseball player with 12 years in the big leagues and 20 years overall in professional ball, he is filled with them.
But the words don't flow from his mouth the way they did when he was catching behind the plate for the Detroit Tigers from 1975-83, a fan favorite for his unusual name and even more unusual batting stance.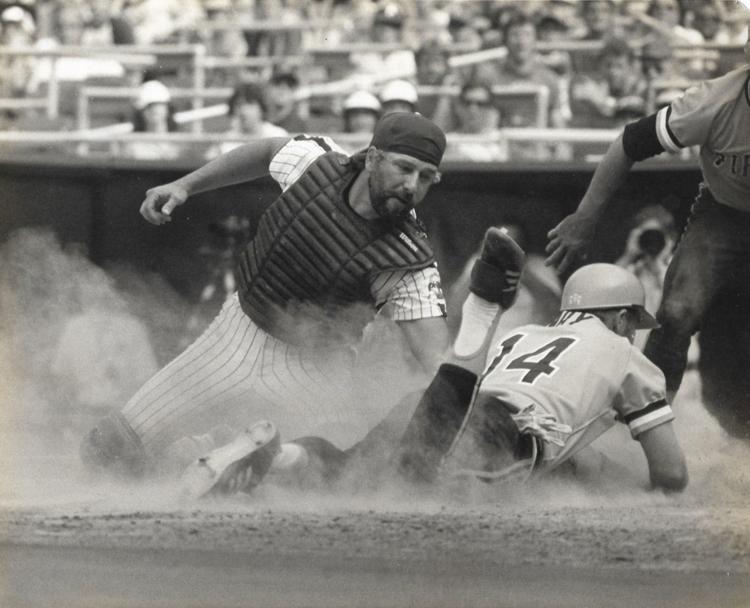 "I got rapped," Wockenfuss says as he starts a tale about a home plate collision. "That big tall guy, he tore me up pretty good. He (had his) head down and he just zapped right into me, big guy."
Wockenfuss pauses and tries to remember the player who knocked him out on the play.
"Third base, he was playing third base," he says.
His wife, Becky, interjects: "Do you remember the team?"
Another person asks: "Was he an all-star?"
"Yeah, he probably was," Wockenfuss says, still trying to jog his memory. "He wanted to fight and everything. ... Big, heavy-set guy. He's a big, strong guy. When he hits the ball though, he's going this way (to the opposite field). He knocked me off. I was out (unconscious). And then a few minutes later I was out again. And then they took me (to the hospital) and got the doctor and the lady said 'you stay here, son," and then ... I was out again."
After several more attempts to fill in the blanks, Wockenfuss finally realizes the player who barreled into him was Buddy Bell, a Cleveland Indians all-star third baseman in the 1970s, and the plate collision happened in Cleveland.
"He came up, bigger than snot and he hit me like crazy," Wockenfuss says. "That's why I (have) the dementia. That's how (the game) was."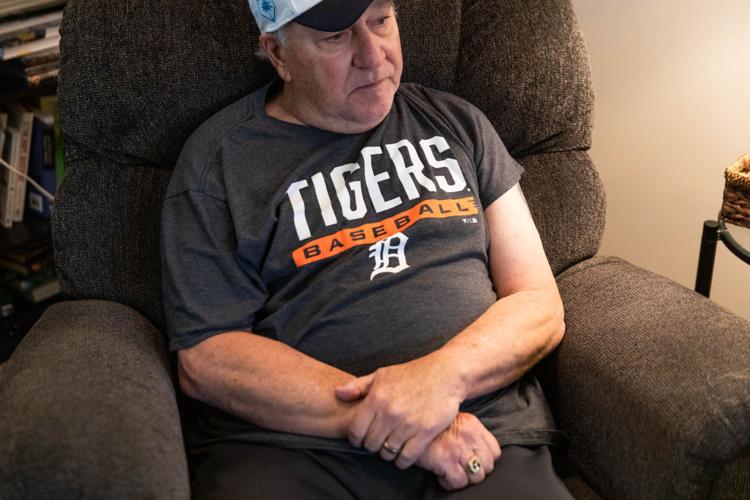 Wockenfuss, 70, married Rebecca "Becky" Askins, a Watertown native, on Oct. 27, 2018 at Mercy Point Church in Burrville, where Becky's brother, Warren Day, is the pastor.
When Day pronounced John and Becky man and wife, "Take Me Out To the Ball Game" rang out and all the men in the wedding party donned Detroit Tigers baseball caps. Attendees dined on baseball snacks and doughnuts and cider in the back of the church.
Becky comes from a family of baseball fans and grew up going to major league games. She and several friends sat in the left field stands at Yankee Stadium in 2011 when future Yankees Hall of Famer Derek Jeter hit a home run in their direction for his 3,000th career hit.
Becky has known Wockenfuss' sister, Midge, for years. Both Midge's family and Becky's family own camps at Bedford Creek Marina and Campground, south of Sackets Harbor.
"I'm good friends with his sister and brother who have a camp at Bedford Creek," Becky said. "Two-and-a-half-years ago, I went on a date with (John) and we kind of hit it off and didn't think much of it afterward, and (then) just started seeing each other and got married a year ago."
Wockenfuss was diagnosed with dementia two weeks after the wedding.
Wockenfuss, who lives with Becky in an apartment at Summit Woods in Watertown, is aware of his condition and believes it was caused by all of the contact he absorbed during his playing career, both when he played high school football in Delaware and during his time in the majors, much of it as a backup catcher for the Tigers. He said he remembers at least three times being knocked out in collisions.
"The hardest part about (my playing career) is the dementia and stuff," he said. "That's why I have a hard time talking and (recalling)."
Wockenfuss struggles to come up with names or the right words to describe what he wants to say. His stories often drift off because he is unable to connect thoughts or fill in details.
"Driving down the road, you'll ask him how many kids he has and it (takes) him awhile, but he gets it eventually," said Kevin Sanders, a special education teacher at Knickerbocker Elementary School, whose son, Eric, Wockenfuss has helped coach.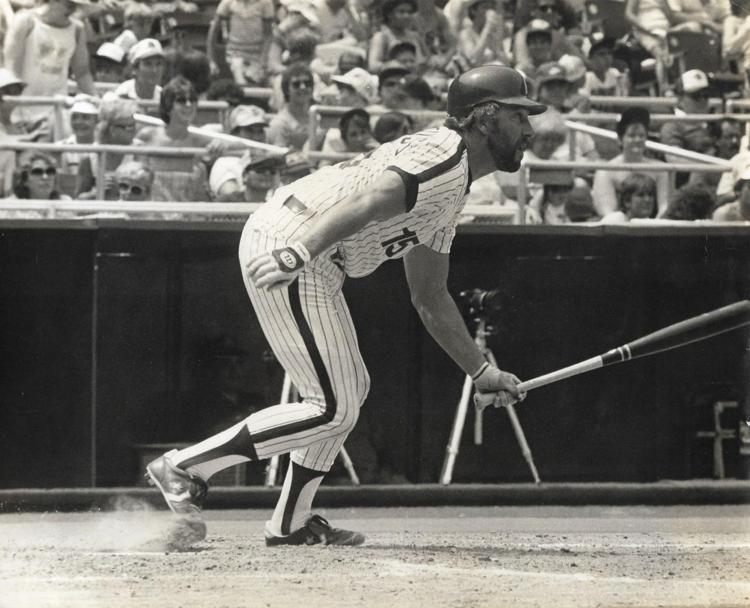 Wockenfuss, who played every position except pitcher during his major league career, still receives baseball cards and other memorabilia in the mail from fans who remember the former player's status as one of the greatest utility players of his era.
But Wockenfuss can't control his hands well enough to sign the items.
"(With dementia) you can get what you call essential tremors," Becky said. "... But with frontal lobe dementia, that's all his motor skills, that's all his behavior control, that's so damaging."
Becky works for Horizon Health, which focuses on behavioral and mental health and helps hospitals with their mental health programs. She drives to Saranac Lake each Monday and returns on Thursday. One of Wockenfuss's four children from two previous marriages, Brad, comes up to help while Becky is at work. On her job, she witnesses patients just like John, some experiencing more severe cases of dementia and many much younger than him.
"I see 40- and 50-year-olds with dementia and that breaks my heart," she said. "I see more ALS. ... It's horrible."
Wockenfuss listened silently to his new bride's dire descriptions, knowing the game he loved to play was a contributor. They've just hired an in-home care worker to assist him.
"They didn't have any idea about collisions back then," Becky said. "I went to a conference a little while ago on CTE (chronic traumatic encephalopathy) and kids now, they're even trying to get the little ones not to play football because they don't have the equipment designed (to prevent) the head injuries. I mean look how long it took NASCAR to do something after Dale Earnhardt was killed (in 2001). Head injuries do terrible things."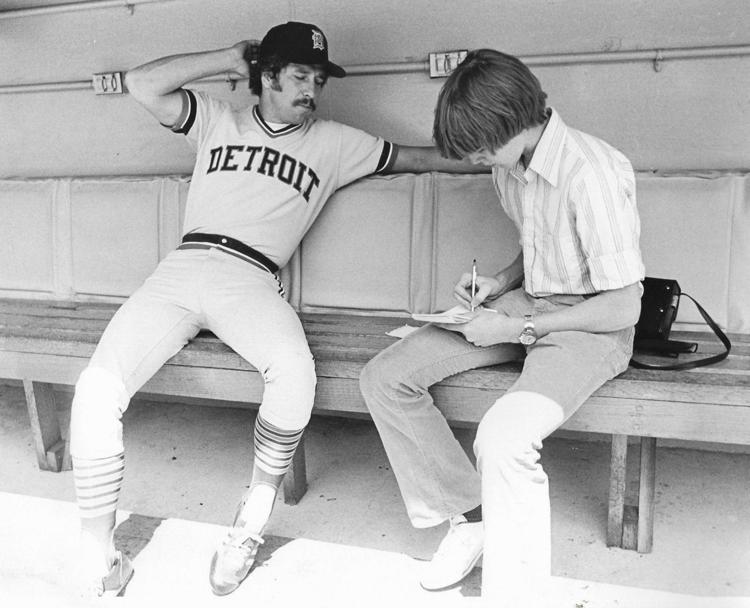 Wockenfuss didn't plan for such a grim outcome when he started his career. Ask him about his goals during his major league career and he won't bring up records, championships or fame. The way he sees it now, he had one objective during those dozen years:
"I just wanted to play," he said.
Wockenfuss, a West Virginia native, excelled in sports as a youngster, playing baseball and basketball and starting at quarterback on the football team at Dickinson High School in Wilmington, Del. He received college offers to play football or run track but he connected with baseball through his father and shunned college for life in the pros.
The Washington Senators — precursors to the Texas Rangers — drafted Wockenfuss in 1967 in the 42nd round, and he spent his first year of professional ball playing for the Class D team in Geneva. Drafted as a pitcher, Wockenfuss toiled in the minor leagues for five years with Washington and Texas. He became an outfielder and then converted to catcher.
"I did what they said," Wockenfuss said. "... I just wanted to get some way that I could make it."
Eventually, Texas traded Wockenfuss to the St. Louis Cardinals in 1973 and the Cardinals then shipped him to the Tigers in 1974. Wockenfuss was in the majors by 1975.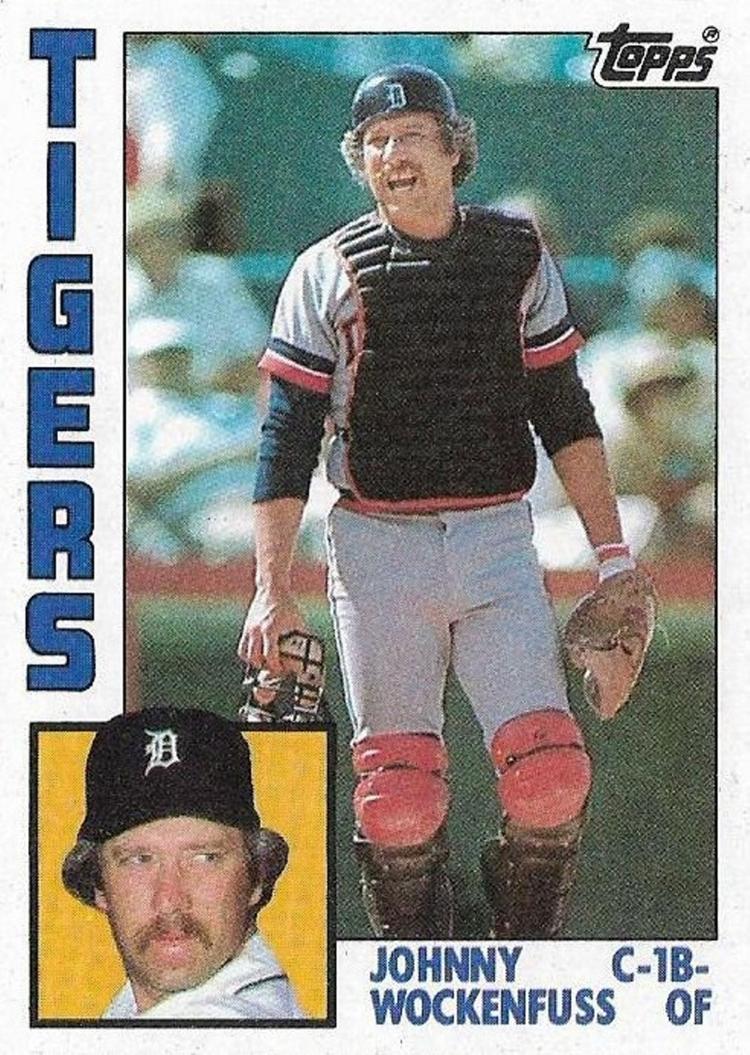 He began his major league career as an understudy to Detroit catcher Bill Freehan, a starter for the Tigers' 1968 World Series championship team and an 11-time All-Star as Detroit's primary backstop between 1963-76.
Freehan, now 77 years old, suffers from severe dementia, and has been in hospice care for more than a year.
"Bill's great. He's a good guy," Wockenfuss said. "He got dementia also."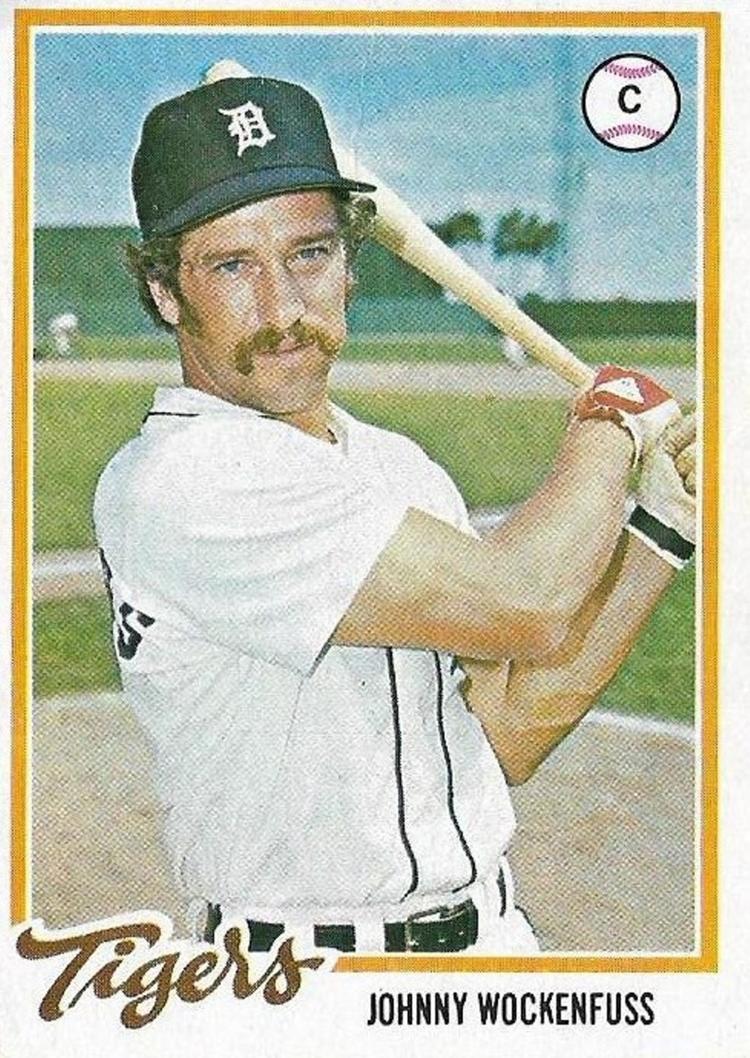 Wockenfuss remains a dedicated fan of the Tigers and fondly recalls many of his teammates.
Hand him a baseball card of a former teammate and Wockenfuss has little trouble saying what comes to mind.
"The baseball (knowledge) hasn't been affected," Sanders said of Wockenfuss' disease. "The ones that played in the same era, he'll remember. George Foster, George Brett, Pete Rose, he'll remember those guys."
Wockenfuss shuffled through some baseball cards and found a memory for just about all them, from Mark Fidrych to Kirk Gibson. But he showed the most affection for his fellow members of "The Riders of the Lonesome Pine," the name selected by the bench players of the early 1980s Detroit Tigers.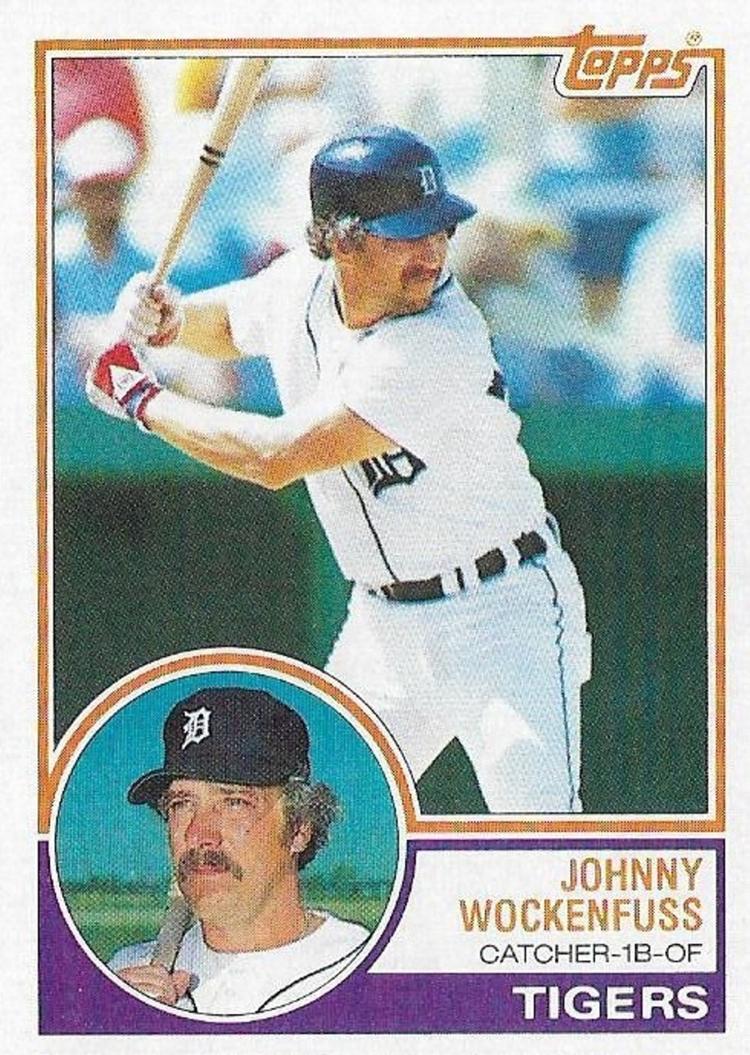 Wockenfuss, a useful player off that bench, constantly sought more playing time during his career but played in more than 100 games in a season just once, in 1980 when he hit 16 home runs and batted .274 in 126 games with the Tigers.
His time on the field decreased after that season and by March of 1984, Wockenfuss reached a breaking point. Hearing rumors of a trade, Wockenfuss publicly complained about his salary during an interview. The Tigers responded 12 days later by sending him to the Philadelphia Phillies in a pivotal deal as they acquired relief pitcher Guillermo "Willie" Hernandez, who would help bring Detroit a World Series title that year.
"World Series!" Wockenfuss exclaimed, pulling his Tigers cap down over his face.
"I knew I was (close to) getting a (World Series) ring, you know, and that hurt, because I had been with them for so many years," Wockenfuss said. "We were getting better and better and better and Sparky (manager Sparky Anderson) and I were good friends. I couldn't believe it what he did to me. Because I was in the minors for a long time."
Wockenfuss, who never played in the Fall Classic, fell seven months short. Instead, he played the next two seasons for the Phillies, a struggling team of fading stars that finished fourth and fifth during Wockenfuss' stay.
The Phillies released Wockenfuss in August 1985. He stayed in the game as a manager, working in the minors between 1987-93. He also managed independent league Albany-Colonie in 1996-97.
Years later, Wockenfuss ran a baseball school in Maryland in which one of his students was current Tampa Bay Rays infielder Joey Wendle ("He's made a thousand times more than I have," Wockenfuss said).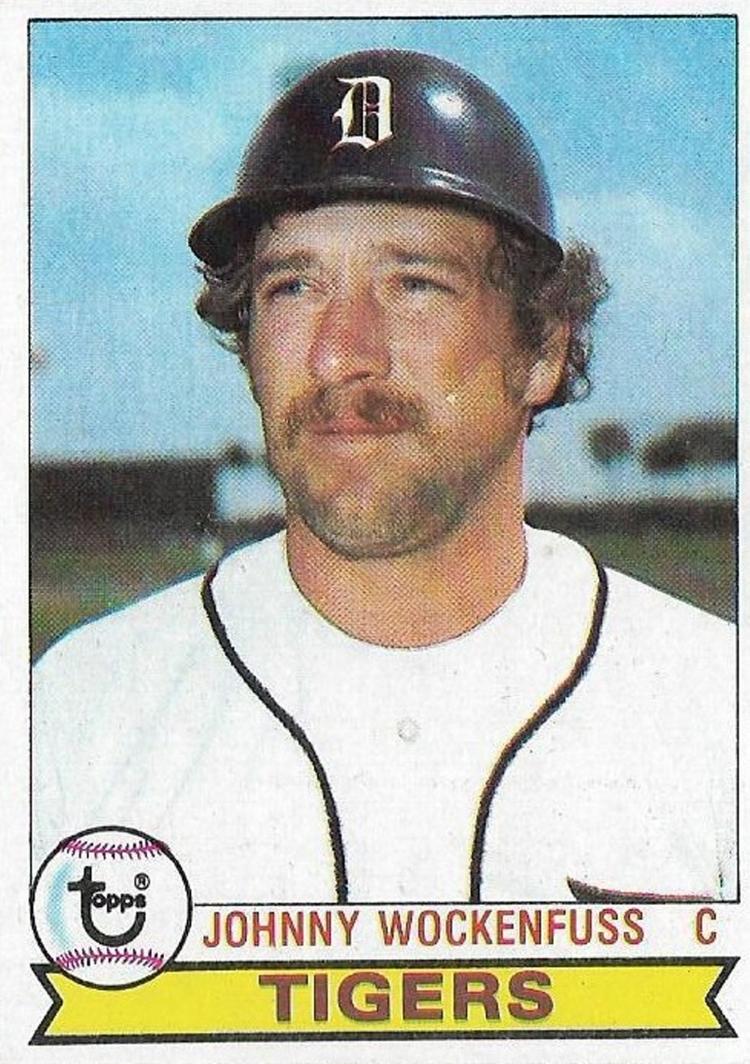 Wockenfuss still watches major league baseball games — his wife is a diehard Yankees fan — but isn't a fan of many of today's innovations, such as fielders shifting positions nearly every at-bat, replay, and the player celebrations.
But there is one MLB development that Wockenfuss supports: the 2014 rule that clears a lane for runners sliding into home plate in order to avoid home plate collisions.
"My only problem, you've got to slide into second, you can't just bowl him over, you can't just lower your shoulder and crush him," Wockenfuss told the Detroit News in 2012. "Why is it you can do it with the catcher?"
Seven years later, Wockenfuss is dealing with the effects of those plays at the plate.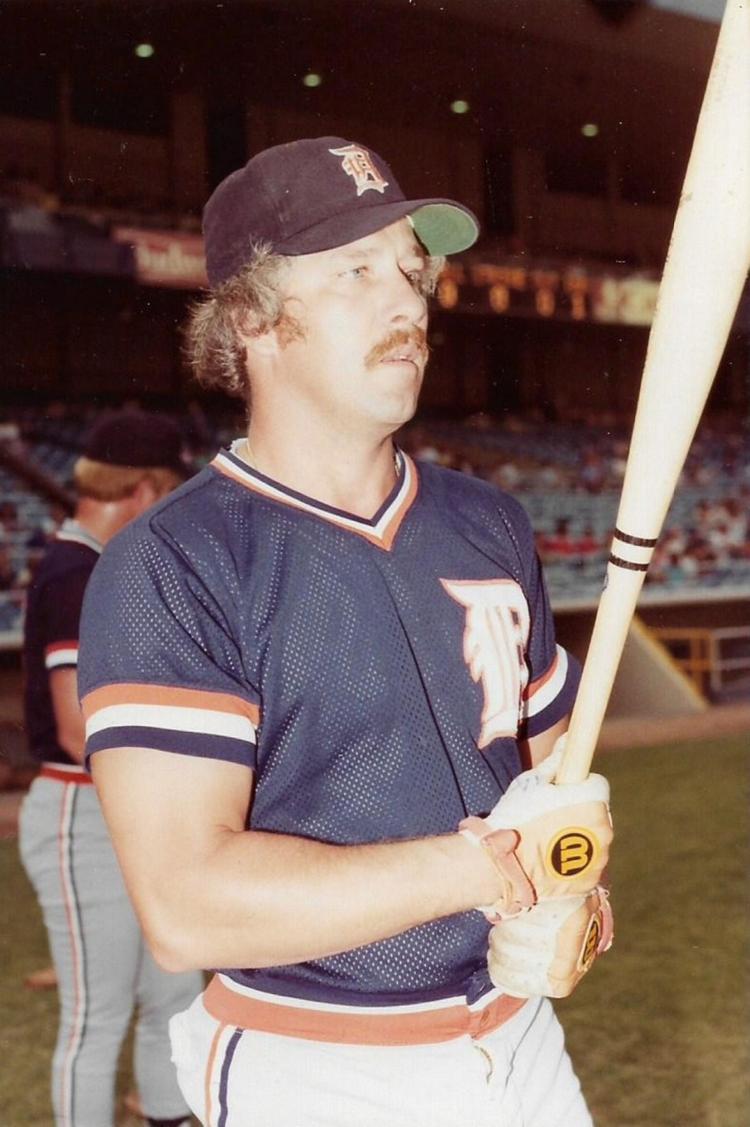 Wockenfuss couldn't help but draw attention when he stepped into the batter's box to hit.
He placed both of his feet on the back line of the box and then twisted his body toward the catcher so that when he propped his bat behind his shoulder, his backside pointed at the pitcher. He then raised his bat high above his head with his fingers fluttering as they held the handle.
While spectators marveled how he could hit in such a contorted manner, the stance, which Wockenfuss reportedly developed while playing winter ball in Puerto Rico during the 1970s, contributed to his increased hitting success in the late 1970s. He jumped from a .220 batting average to hitting in the .270s and .280s, even batting above .300 in 1982.
"Sometimes some people are different," Wockenfuss said. "You go monkeying around sometimes, and I said, "Well, this is pretty good."
His stance is popular to this day and is featured in YouTube videos.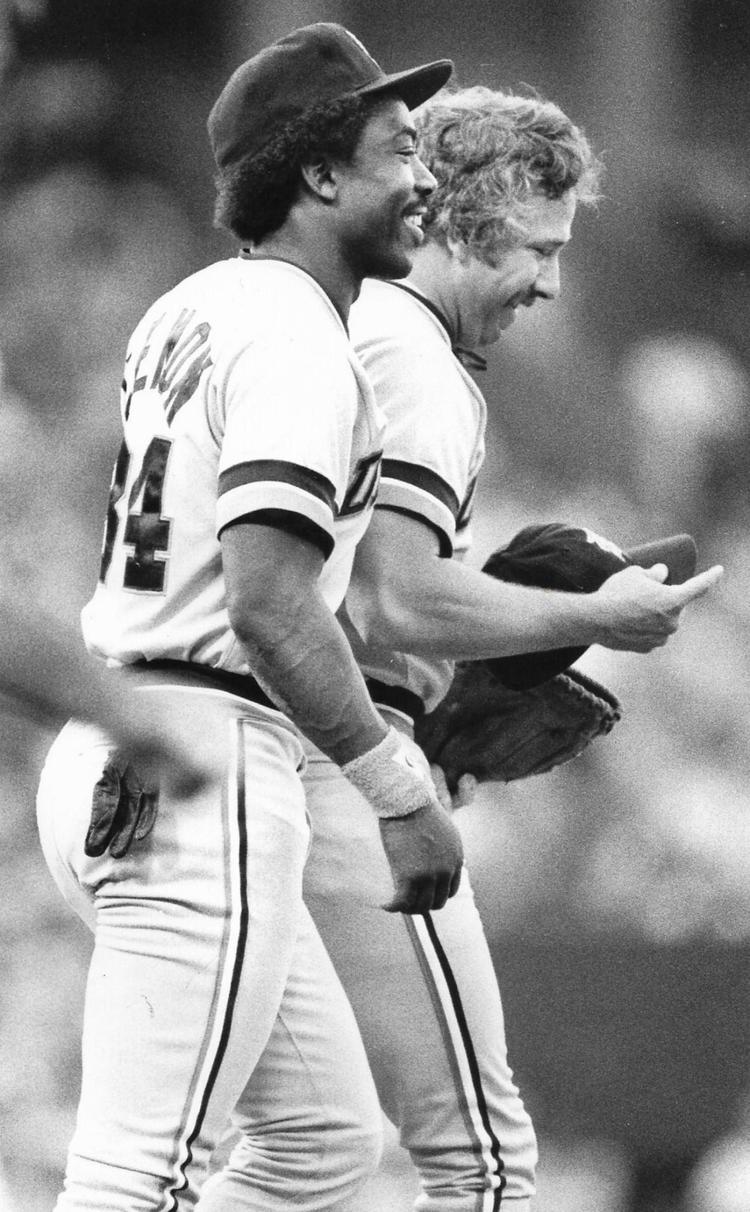 Fans also still enjoy saying his name, and Wockenfuss has landed on more than one "all-time greatest baseball names" list. During his career, teammates and coaches called him "Johnny B." or "Wock" or "Fuss." Hall of Fame Orioles manager Earl Weaver called him "Watchenfutch." Even his fellow parishioners at the Burrville church have dubbed him "Whatsthefuss."
Wockenfuss has adjusted to life in the Watertown area. He wolfs down Burrville Cider Mill doughnuts and hunts and fishes in the area.
Sanders' son, Eric, 16, played junior varsity baseball for Watertown High School last spring and also for the Carthage Cagers summer travel baseball team. Wockenfuss has attended some of Eric's games and given the varsity hopeful pointers on his baseball swing.
"He's kind of like my older friend a little bit," Eric Sanders said. "He's a lot older but he likes baseball and hunting and fishing. He's kind of like one of the guys."
Said his dad: "He loves Eric a lot, he comes over to the house, playing catch with Eric, working with swing patterns. Not every kid gets a chance like that."
Wockenfuss said he's always enjoyed relating to children, whether it's teaching them how to play the game or signing autographs for them after games.
"When I played and when the game was over, a lot of (fans) would tell you, 'You stink,' but I was really nice to people," he said. "I would get them balls and talked to kids. Nobody else did that."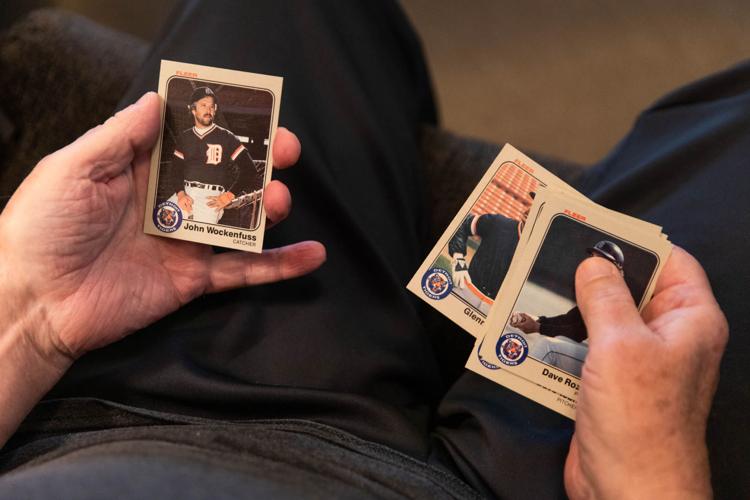 Through his illness, Wockenfuss tries his best to enjoy life. A fun-loving soul, he is quick to kid around. Becky calls him "a jokester," and he will clown with visitors or their pet dachshund that darts around the apartment.
"I think he's happy," Kevin Sanders said. "He's happy in his own skin and that's important."