ALEXANDRIA BAY — "This is your first test. Follow me, and you'll be OK. Don't follow me and you won't. The rabble is ready."
So spoke Alex Mosher, "head pirate" and co-chairperson of the Alexandria Bay Chamber of Commerce's pirate committee for the last 35 years, as he led the children's parade through the village on Saturday at the 39th annual Bill Johnston's Pirate Days.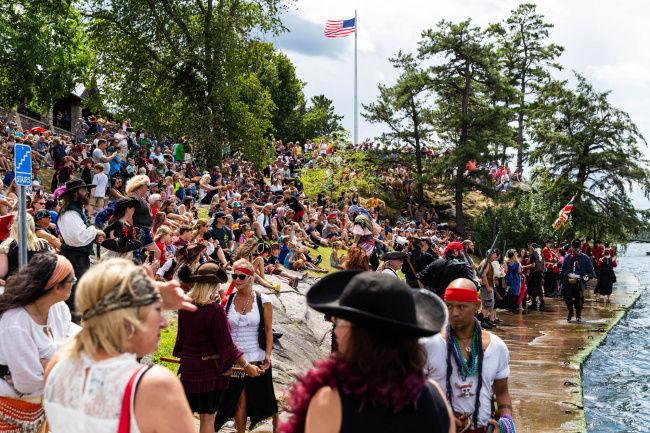 About 200 people took part in the pirate march, responding to Mr. Mosher's beckoning "yarr" with increasingly exuberant yarrs of their own.
Crowds gathered along the route had their phones set to "record," many joining in the pirate calls.
Brian Bridenstine, Brenda Poole and Tena Rees, dressed in full pirate regalia, drove from Muncie, Ind. for the second year in a row to enjoy the festival.
"I grew up in Black River," Mr. Bridenstine said, adding with a grin that he's here to "plunder and pillage" as a good pirate should.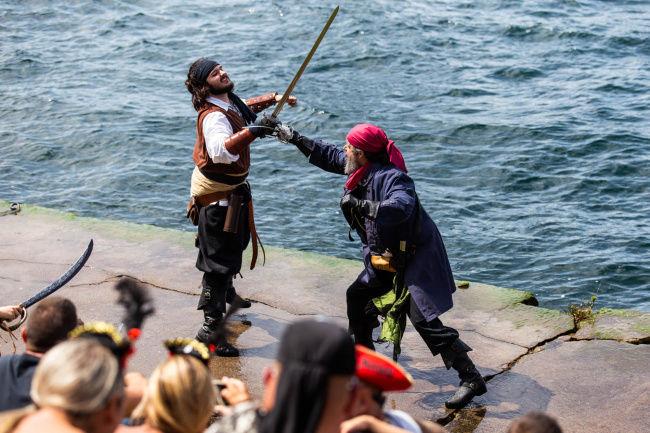 "Tell the truth," said Ms. Poole. "You love the amount of attention the kids give you when you give them the coins, too."
Mr. Bridenstine acknowledged her point and shook the mug holding the bounty.
Local twins Riley and Mason McAloon, 12, said they also enjoy giving out coins to the smaller kids and that they like Pirate Days better than Halloween, as they waited for the "invasion" at the dock by Scenic View Park.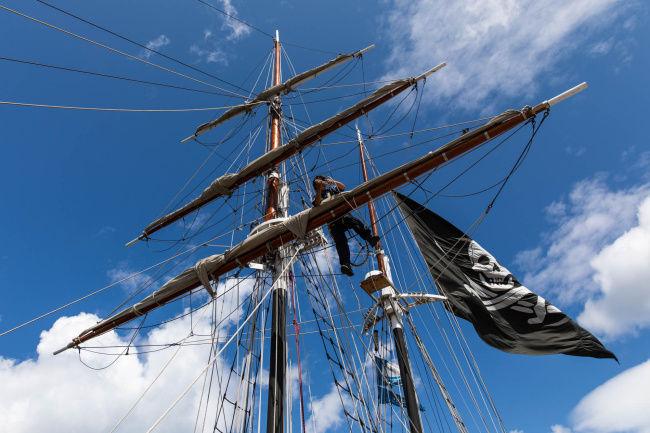 The tall ship Black Jack out of Brockville, Ont., brought the "pirates" invading the village to a crowd of over 1,000 people on land and dozens of boats watching from the water.
"We've been coming for the past three years," said Capt. Will Sherman as the pirates were boarding the vessels sporting a large skull and crossbones flag. "And our sister ship used to come a few years before that."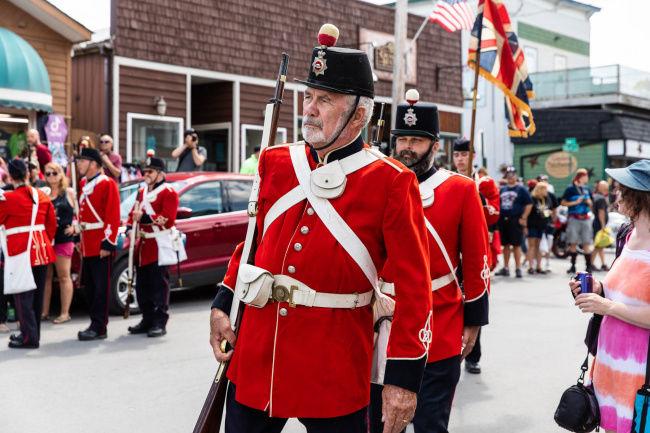 The Brockville Infantry was also part of the dramatization and will be creating an "authentic encampment" from the period on Casino Island next weekend.
Elizabeth Mosher, co-chair of the committee, said she came to Alex Bay 42 years ago to visit her then-boyfriend and never left. They have been involved in the Pirate Days ever since the festival began.
"My daughter grew up being a pirate every year, got married here, and this year she has her baby with her, too," Mrs. Mosher said, adding that there are many "generational pirates" now that the festival has been running for so long.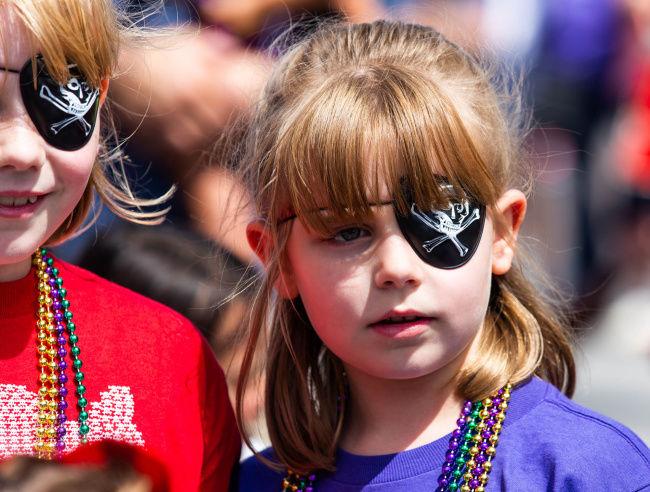 Debbie and Terry Side started participating in the festival when the Moshers invited them to join the committee in 1997.
"My daughter grew up doing this and my grandson was a "powder monkey," running gunpowder during the pirate invasion scene to the musketeers," Mrs. Side said, although he got his start at 3 years old when he won the first-place float award for his radio flyer wagon that was turned into a pirate ship. He is now 16 years old.
"It's just fun. It's a local event and we've made a lot of friends," said Mrs. Side. "My husband just loves being a pirate."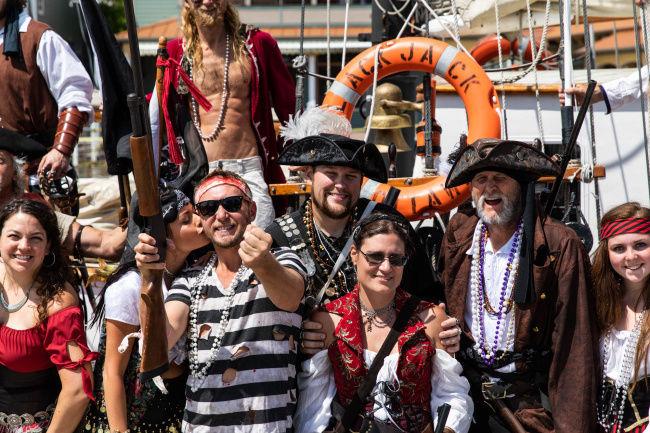 Mrs. Mosher is working on compiling stories and photos of families with many generations of pirates.
Bill Johnston, born in Canada, moved to the U.S. after being accused of being a spy in the War of 1812. He was a smuggler and a rebel against British rule that fought with the Americans in the War of 1812. He was considered a pirate because of the attack he led against a British steamer while it was docked at Wellesley Island.