WATERTOWN — The butterflies were a bit shy leaving the ribboned boxes, but once they took flight during "An Evening in the Garden" with the Jefferson County Historical Society and its supporters, they did their job of symbolizing the "fresh and new" ideas to be brought to life through the Golden Rose Capital Campaign.
More than 100 people gathered under the tree canopy in the front yard of the Paddock Mansion, 228 Washington St., on July 25 to launch the year-long fundraising campaign.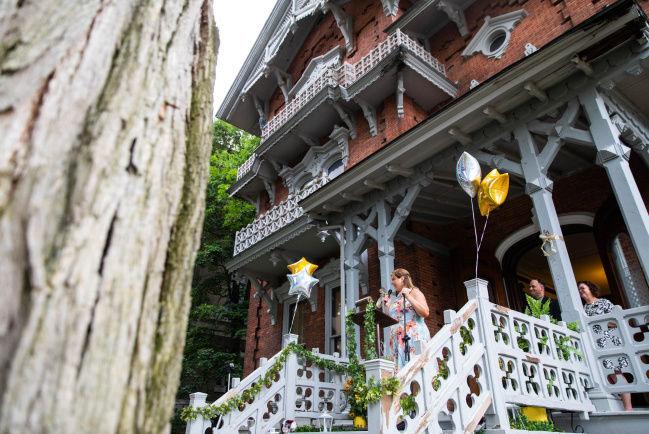 "I want everyone to think about the past, enjoy the present and then, think about the future," said Society Executive Director Jordan Walker-Rodriguez to those gathered.
Many of the event attendees had ties to the mansion that go back decades.
"I grew up here and just moved back two months ago," said Rebecca Bright Freeland, "I spent a lot of time in this building 53 years ago. I would come here as a child."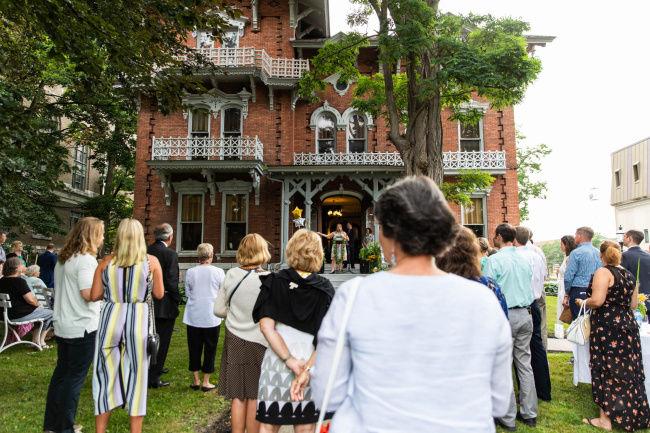 The event was created to build awareness about the capital campaign and the new energy at the museum, according to the Board President Francee Calarco and Mrs. Walker-Rodriguez, but also to raise $50,000 to top-off the $1.2 million already raised through grants and cover the costs of the capital projects scheduled for completion in September 2020.
During the Golden Rose year, the board also hopes to add another $400,000 to the Historical Society's newly established endowment to prepare for future projects and cover ongoing expenses.
Board member George Smith spear-headed the establishment of an endowment through the Northern New York Community Foundation.
He echoed Mrs. Walker-Rodriguez's call to build the museum into an attraction downtown, a smaller version of the Boldt Castle model, beyond the food and shopping that already exists.
"Protection, longevity and access," are the buzz words illustrating how the capital project updates will help make that happen.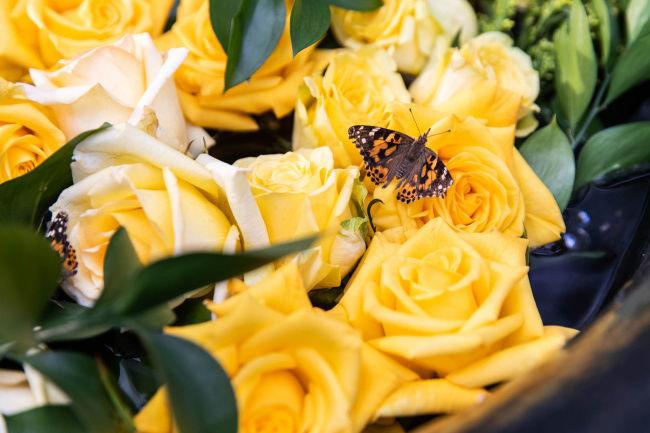 From the practicality of roof repair and improving accessibility with the addition of an elevator, to the excitement of making what used to be a "hands-off, no touching" environment to a hands-on, sensory experience through innovative technology, Mrs. Walker-Rodriguez said she and the board want to change the museum's reputation to one of excitement and passion.
"Finally, we can tell kids they can touch. History is about touching, feeling, learning," said Mrs. Walker Rodrieguez.
The interactive experience and other changes will ensure the museum is around and relevant into the future with a fresh approach to history.