How is it that I had never learned about feisty, hatchet-wielding temperance activist Carrie A. Nation?
When my friend Larry sent me some old Watertown Daily Times columns from when Nation visited Northern New York in 1901, I had to learn more. From what I discovered, it looks like we lucked out when she left town leaving no damage behind. But that certainly doesn't mean her visit was boring.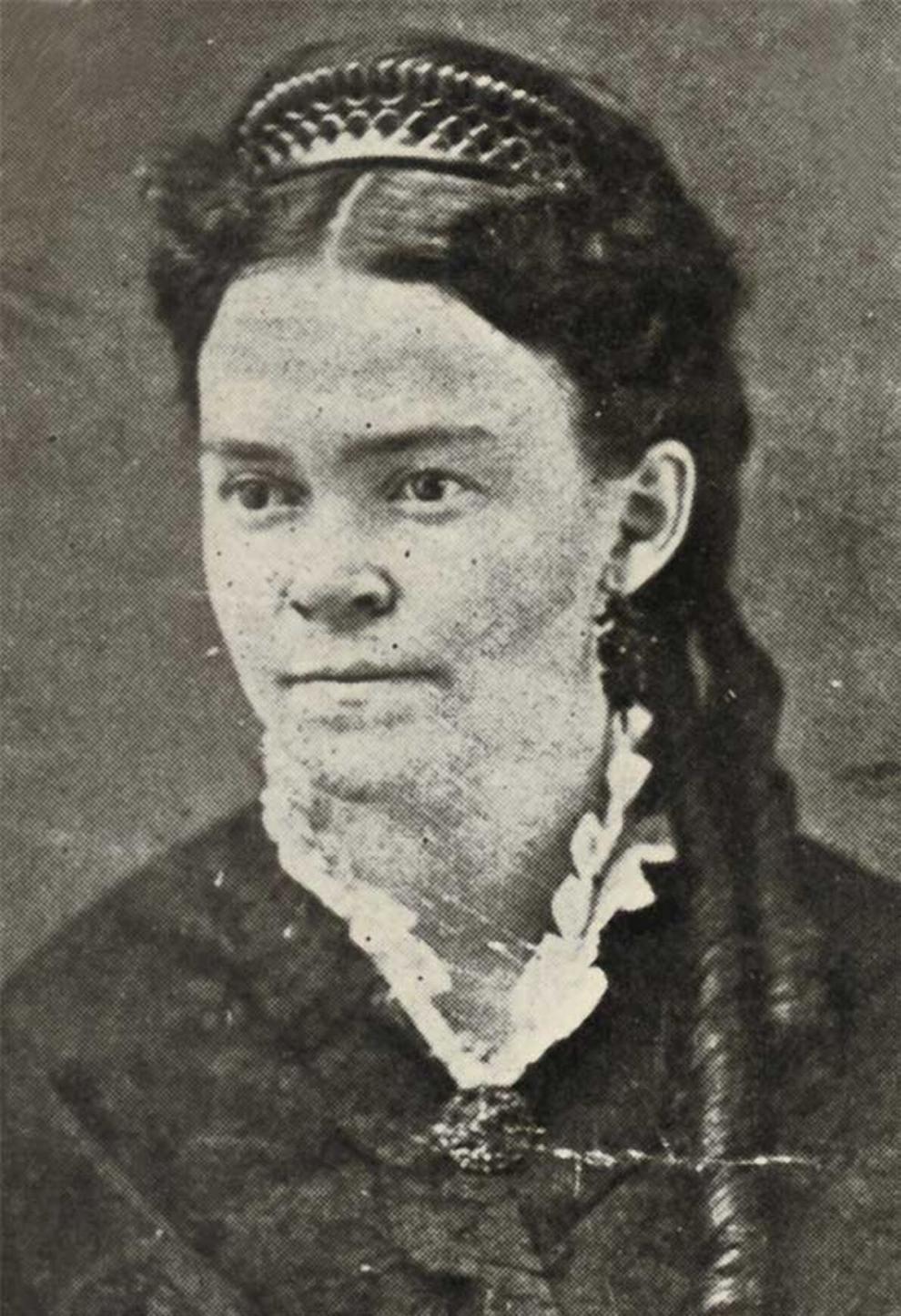 Carrie Amelia Moore was born Nov. 25, 1846 in Garrard County, Ky. Her early years were fraught with health problems, family financial losses, frequent moves, little formal education and a mother with mental health issues. Throw in the Civil War further disrupting her life in Missouri and Kansas and you've got a pretty chaotic childhood.
The next four years were a whirlwind. In that time, Carrie met a promising young physician, married him, discovered he had a severe drinking problem, had a baby, separated from her husband, and continued to witness his struggle with alcoholism that resulted in his death. She wasn't even 25.
It's not hard to see why Carrie would swear off alcohol and join the temperance movement. She was active in the cause in the immediate aftermath of her widowhood, but she also went back to college during this time and became a teacher.
In 1874, she married David A. Nation. Thus she became Carrie A. Nation, in name and in spirit. She loved the name. Even after divorcing David, she kept the name and even adapted it to spell Carrie with a "-y" instead of "-ie." "Carry A Nation." Get it?
But the name was the least of it. This is the period in her life when her temperance activism really ramped up. She started a local branch of the Woman's Christian Temperance Union, which worked to enforce Kansas' ban on liquor sales. The group held protests, which gradually got more antagonistic. Eventually, they were entering saloons with the express purpose of riling up the occupants. "Good morning, destroyers of men's souls," they'd say to the bartender as they entered.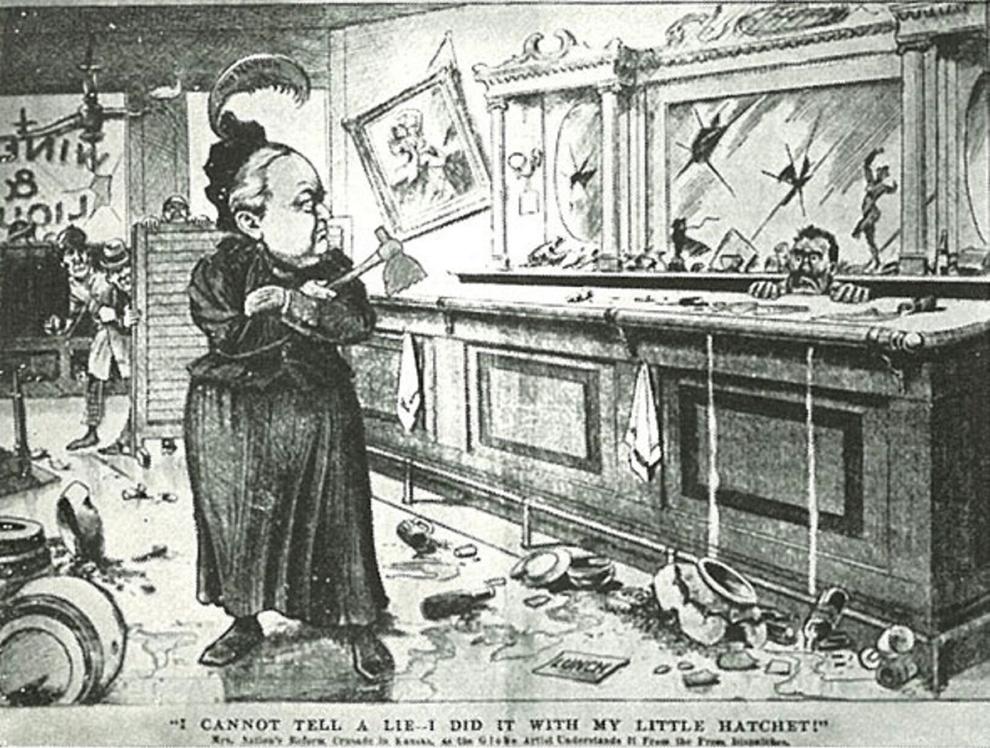 In June 1900, she claimed to have received a directive from God to start destroying the saloon's liquor supplies. Now when she entered, she'd declare, "Men, I have come to save you from a drunkard's fate," and hurl the rocks at the bottles, glassware and fixtures.
Eventually, Nation switched from throwing rocks to swinging a hatchet. Between 1900 and 1910, she was arrested over 30 times for her attacks on bars and the jail fines were adding up. To earn money, she started a lecture tour and even sold souvenir hatchets.
By this time, Nation was notorious throughout the country. People loved her and people hated her. But most everyone knew who she was.
It was in this period of peak popularity that she visited the Watertown area.
In August 1901, Carrie Nation arrived in Watertown by train. There, a reporter asked her how she could justify speaking on behalf of a saloon keeper, the very type of person she was trying to destroy.
Apparently, this is the first she had heard that the sponsor of her visit, Del Slocum, was the operator of the alcohol-serving Claredon Hotel on Court Street in Watertown and the Rustic Theater at Glen Park.
"My manager attends to all that," she replied. "But I am not sorry for it. The saloon men are just the people I want to reach, and I am glad you told me. I think it is the act of Providence…"
She then made her way to Glen Park, then in its heyday as an amusement park-style report area. She gave a couple of speeches there, one to an audience of 150 but the other to over 1,000. She also visited Thousand Island Park and Clayton.
Her addresses were predictably lively. A highlight was when she implored, "I wish every one of you would just get to shouting and praising God right now and I would do some of it myself."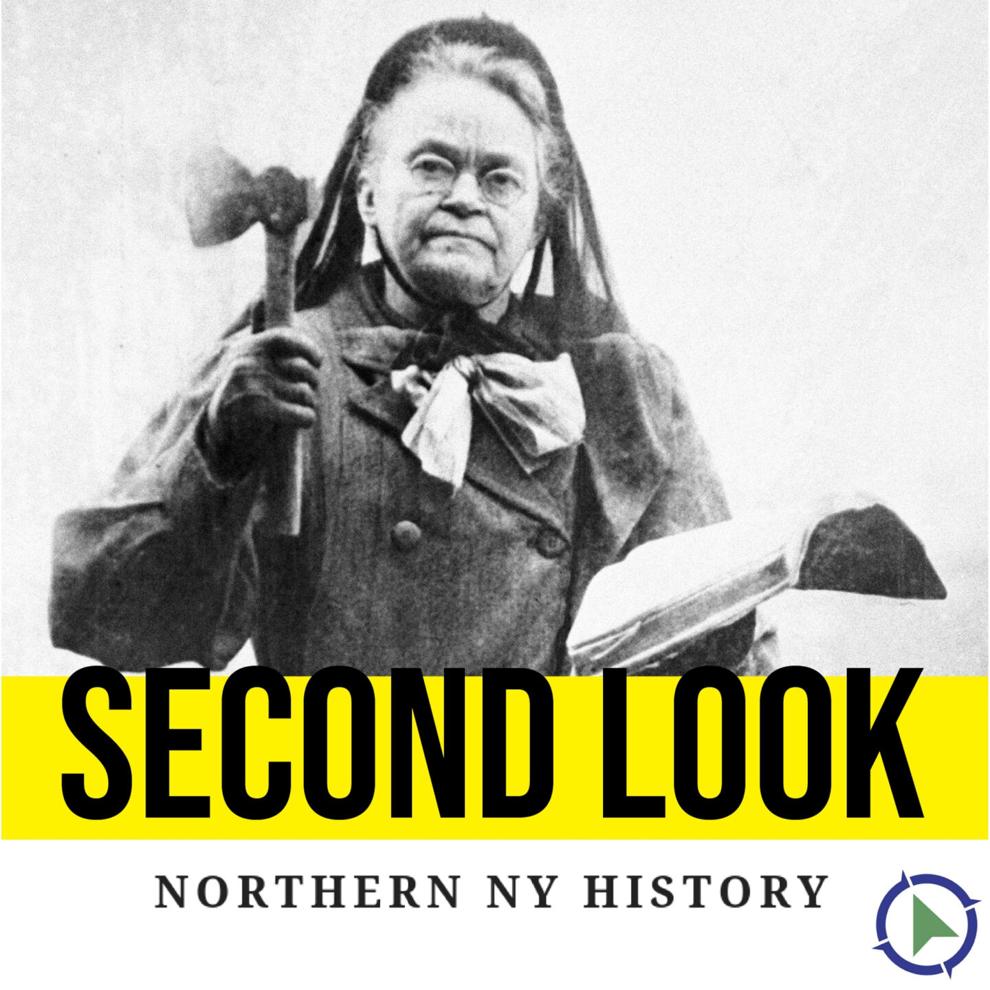 Tempestuous temperance activist visits north country
Listen to the Second Look podcast to hear Kelly Burdick speak more about this topic: http://wdt.me/carry_a_nation
The Times reported that, "immediately, there ensued a pandemonium of noise that could not be regarded as praise and Mrs. Nation brandished her hatchet as though she were performing a [dance] and working for Buffalo Bill instead of Del Slocum."
To a "boy" in the Glen Park audience striking a match, she shouted "Please don't light cigarettes and cigars over there. Allow me to talk without being choked to death by that stinking breath."
That's right; in addition to alcohol, Nation was also staunchly opposed to smoking, fraternal organizations, prostitution, corsets, and revealing clothing and a host of other things.
There are similar stories of her lecturing individuals she encountered in Northern New York, though the only evidence we have of these is from Nation's own retelling of them:
Supposedly a man in Clayton slapped her across the face after she snatched a cigar out of his mouth. Then he begged for forgiveness and asked for Nation's autograph.
At St. Lawrence Park she chastised a woman for wearing a low-necked dress. The woman told Nation to go to hell, and Nation said she would not.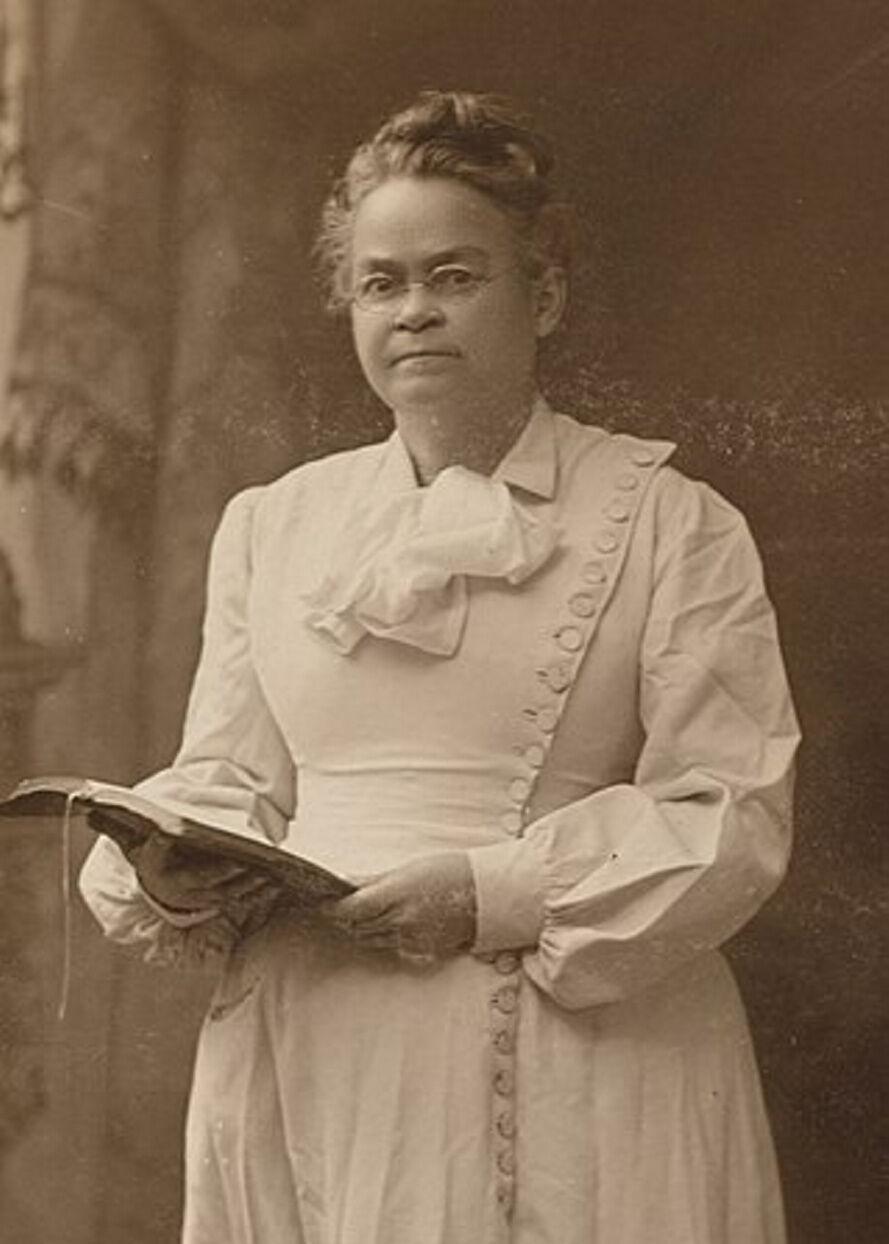 After her speeches, she circulated among the crowd, selling buttons labeled "The Home Defender" and subscriptions to her publications, "The Smasher's Mail" and "The Hatchet."
Local attorney Jerome B. Cooper, who later became District Attorney of Jefferson County, purchased one of her famous souvenir hatchets. "He does not state whether he intends to smash drinking bars or use the weapon against his legal antagonists at the bar of justice," the Times noted when it reported on the purchase.
Nation stayed overnight in Watertown at the Hotel Hardiman. This was convenient for her activities the following day — visiting bars to tell the proprietors they were going to hell. She told one man his place was "a hell hole, but I love you."
She made $150 from the speaking arrangements in the Watertown area, and, it was noted, caused $0 in damage while she was here.
A few months later, though, a young man, recalling the visit, dressed in women's clothing, carried a hatchet and dashed into a barroom, declaring that he was Carrie Nation and he'd come to smash up the place. It caused momentary panic as patrons fled, but when it was apparent it was a prank, they returned and enjoyed a drink on the house.
With her religious fervor and old-fashioned sentiments, Nation is an easy target of mockery. By the end of her life, she was seen as nothing more than a has-been vaudeville novelty act rather than activist or reformer.
But there is evidence today that suggests Nation may have been living with mental illness. Between her rough childhood and family history of mental illness, this seems quite likely.
Whatever you feel about her message or her methods, she preached what she did because she felt it would make the world a better place for women, children, and ultimately all of humanity. That was common in both the temperance movements and the women's suffrage movements, and indeed, in early feminism.
When she died in 1911, the Watertown Daily Times eulogized her, recalling her visit to Northern New York. In the decade that had passed since that visit, their view of her seemed to soften a bit.
They reminisced about her eccentricities, but they also wrote, "She was undoubtedly a fanatic, but after all, the world owes much to its fanatics. By their extremes they call attention to evils, and in the end force the golden mean of temperate judgement."