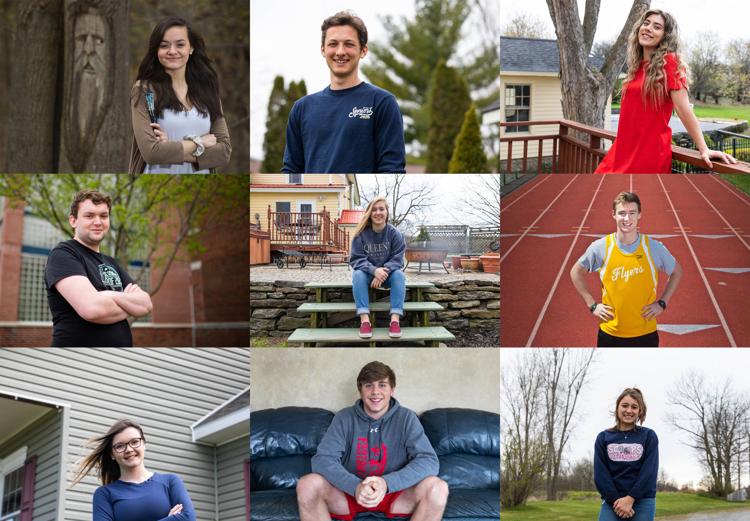 WATERTOWN — When the coronavirus pandemic took hold of the United States in late March, quickly closing schools, there was hope for high school seniors that they would be back in class in time to enjoy the rituals of their senior spring.
With four years leading up to the final months and college essays and even acceptances for many already long behind them, it would be their time to relax a bit and have some fun. But as the virus spread and commerce joined schools in taking a pause, hope faded that the prom dresses already hanging in closets and the perfect shoes in a box nearby, would be worn out of the house.
With school canceled for the remainder of the year, the Class of 2020 won't be able to celebrate the much anticipated moments of their senior year — class trips, prom and graduation — in the way they had imagined; instead faced with uncertainty over whether they will have graduation ceremonies at all or if they'll be able to attend their chosen colleges in person in the fall.
The thousands of students in the north country at 42 different school districts across Jefferson, Lewis, St. Lawrence and Oswego counties are among about 3.7 million students nationwide expected to graduate from high school this year.
These nine north country seniors are taking the unexpected blow to their senior year in stride.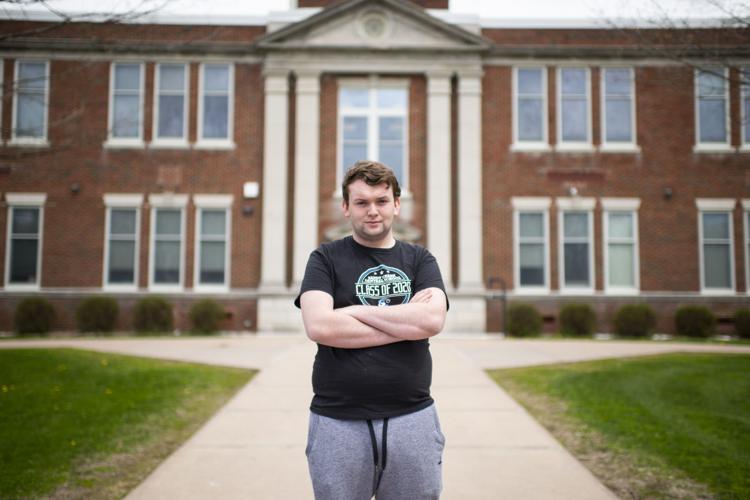 For Dylan Hall, an 18-year-old senior at Sandy Creek High School, his favorite part about going to school was seeing his friends and interacting with teachers.
Like many of his peers, he most looked forward to graduation.
"I know not only myself, but a lot of seniors have worked really hard on this academic year to get to that point, so for all of that...to be taken away, it was hard," he said. "If I had to say anything for other students, it would be just to keep on trucking with this battle that we're facing. It will be over soon; we just have to get through the thick of it and we can't give up now."
Active in drama, Spanish and history clubs, Mr. Hall said he was not involved in any sports this year because he had chosen to take some online college courses instead. He intends to attend Cayuga Community College after to minor in entrepreneurship and after that, possibly continue on to SUNY Oswego to major in meteorology.
"The year 2020 will go down in history, books will be written about it," he said. "We're a part of that, it's something special."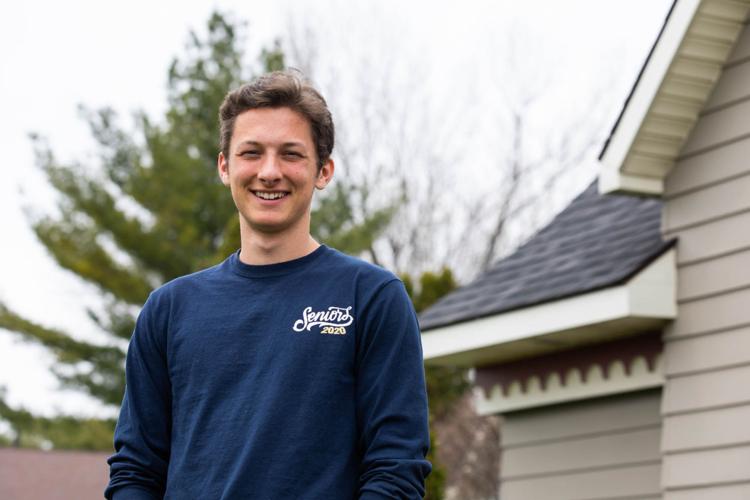 Luke Riddoch, 18, a senior at Thousand Islands Central School, plans to attend Binghamton University in the fall to study secondary science education. As president of his class, he said he and others are rethinking graduation and ways to honor the school they left behind too soon, possibly with the dedication of a rock or Adirondack chairs purchased with funds left over from canceled events.
"Although it sucks that we're missing this, we also live in a time that's pretty interesting," he said. "We get to graduate perhaps in a unique way that hasn't occurred before, and that is something that we can appreciate."
Though he is bummed about missing certain aspects of his senior year, and not seeing those he became accustomed to seeing every day in the halls at school, he said he mostly feels for his fellow classmates that have chosen to not further their education and instead enter the workforce.
"For our area, I'm super grateful that we get to live where we are because we haven't been devastated like other areas have," he said. "Even though we lost our last few months, at least we don't have food shortages or healthcare systems that are overwhelmed. So, I'm just grateful to be in a good place during this time."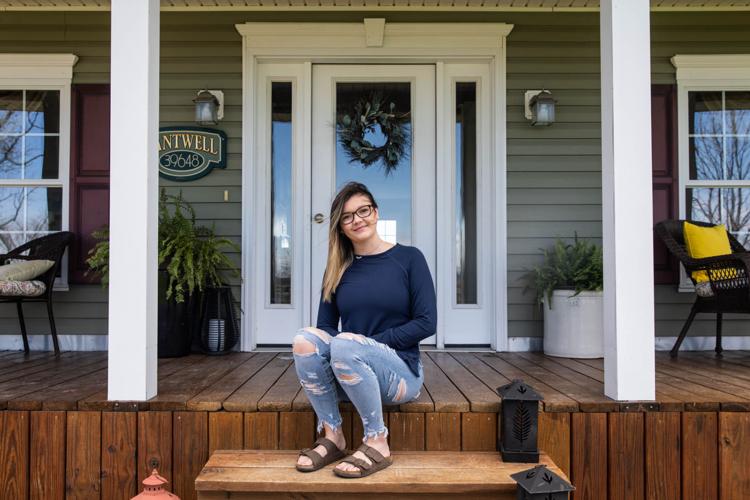 Fellow Thousand Islands senior, Lydia Cantwell, 17, believes her class was mostly looking forward to their senior trip to Virginia Beach, Va. She said that when the trip was canceled, it was definitely a hurtful moment.
"I feel bad for every single senior, everybody hitting a true milestone this year that doesn't get to see that image and see what it's going to be like," she said. "Everybody always says don't wish your senior year away, but I know my class from the first day of senior year, we were ready for graduation already, and, unfortunately, now we just regret asking for that."
Despite her disappointment over missing out on things, the hockey and soccer player, who became an EMT in January, is making the most of quarantining at home with her family. They even picked up a new card game they play nearly every night.
Ms. Cantwell said she plans to attend Elmira College in the fall to study nursing.
She said she would extend the following advice to younger classes:
"Never take anything for granted," she said. "You never know when something like this is going to happen, you always have to be prepared for the worst and hope for the best. Never wish your senior year away because it could be taken away from you in a day."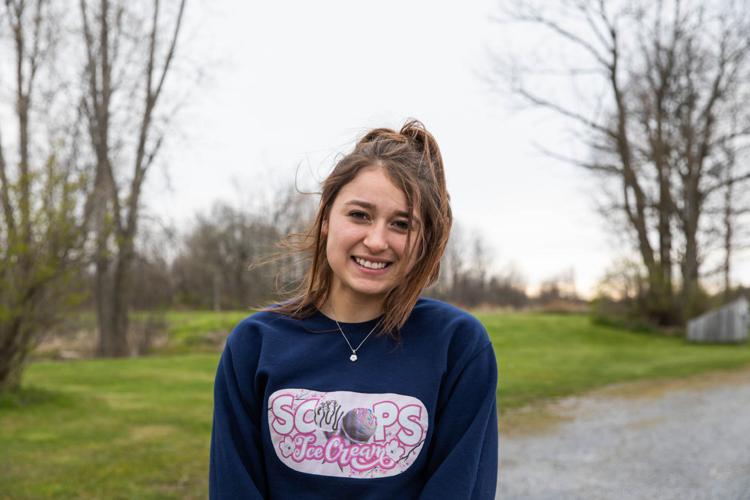 Belleville Henderson Central School senior Alexis Bellinger, 18, recognizes how devastating this time is for seniors across the state and the country, but said she and her peers are looking at the bigger picture and are glad for the break because it is preparing them for college due to the fact that many college classes are offered online now.
She is already taking online college economics courses, so she feels prepared for if her first semester of college is an online one. St. John Fisher College, Rochester, and SUNY Brockport are at the top of her list of schools to attend in the fall where she plans to study pharmaceutical chemistry.
"The best part of this is just having free time and to do your schoolwork whenever you want to," she said. "The worst part definitely is just being social distance from everyone else and not being able to see anyone. My favorite part about going to school was forming bonds with all of our teachers and all of our teachers know us on a one-to-one basis."
Chad Bach, 17, a senior at Lowville Academy and Central School, played football, basketball and lacrosse before the school shutdowns. He was also in the athletic leadership group. He plans to play lacrosse for Hobart College, Geneva, where he will study civil engineering.
In terms of online classes and the possibility of having an online start to his college education, he isn't too worried because worrying won't change the outcome. Though it feels odd to be taking his classes from home, at times feeling tedious, he said the workload isn't too bad.
"It's definitely hard for everyone I think," he said. "You just have to look at it in a positive way and just look at different perspectives and yeah, it sucks, but there's nothing we can do about it. We just have to keep going forward."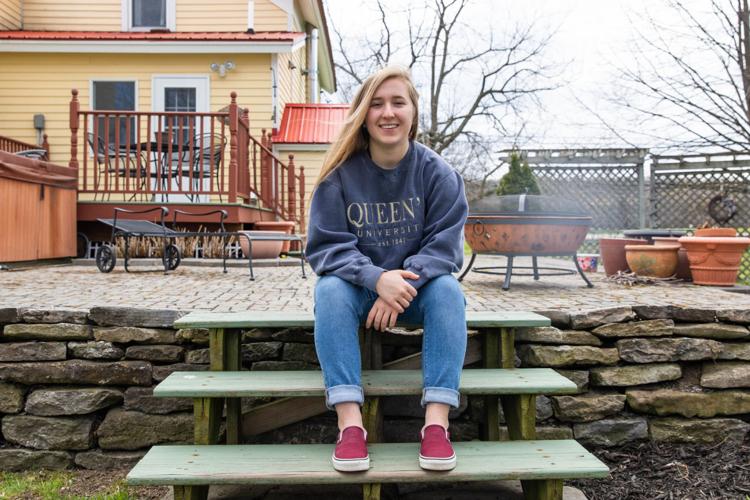 Murielle Fedorko, 17, a senior at Sackets Harbor Central School, has attended sophomore and junior proms, but has been looking forward to graduation ever since she started her senior year. As valedictorian of her class, she still plans to write her speech, she just doesn't know how she'll be able to deliver it just yet.
Though not necessarily happy about the situation she and her peers are in, she is grateful to have a computer and internet connection to be able to keep up with her online classes.
"It is sad that the end of our year was kind of taken from us, but if you look at how long your whole life is actually going to be, it's just a brief moment and it's gonna pass eventually and you just have to look to the future and look forward to college and starting your career and stuff," she said. "We already had about twelve and a half years of high school so it not like your whole high school was down the drain, just the last three months of it."
President of her school's SADD (Students Against Destructive Decisions) club and a member of the National Honor Society, Spanish National Honor Society and the School Sources of Strength club, Ms. Fedorko plans to attend Queens University in Kingston, Ontario in the fall and major in life sciences before hopefully going into the medical field.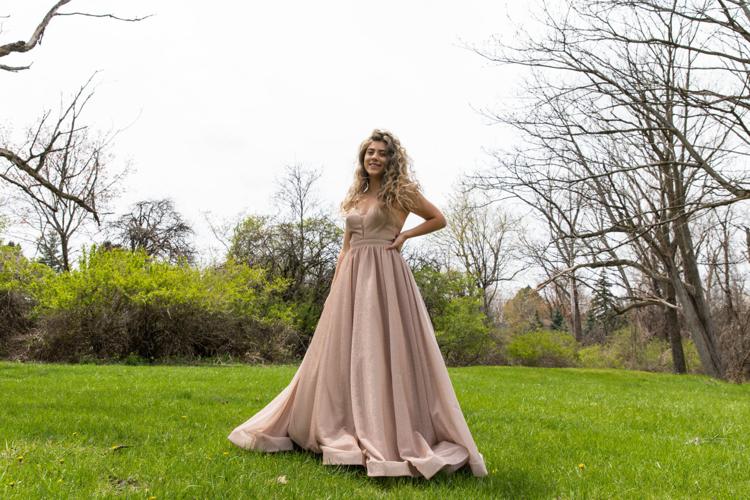 Mary Tyler is the salutatorian at Sackets Harbor. She is a part of the National Honor Society, Spanish National Honor Society, a class officer and a member of Patriot Pals — a club where older students tutor and mentor younger students — and said she misses being involved in her extracurricular activities.
The 17-year-old attended Immaculate Heart Central School in Watertown before transferring to Sackets Harbor Central School in the 10th grade. Like many students, she is disappointed to be missing her senior prom and graduation.
"I already bought my prom dress, so that's kind of a letdown," she said. "And for graduation I was supposed to give my salutatorian speech, but now I'm not going to be able to give that in front of everyone."
Ms. Tyler said she played soccer and did cheerleading in school, so she didn't miss out on any sports this year. One thing she has been struggling with has been online classes due to the fact that it's been a tough transition for both students and teachers. Committed to the University of Buffalo, she plans to go into the pre-med track, and hopes her first semester of college won't also be online.
"I know that the quarantine and everything is for the welfare of everyone, but I think that for the senior class it's really hard because we didn't get closure," she said. "It's not going to be as good as we imagined, but we're all gonna find a way to get through it."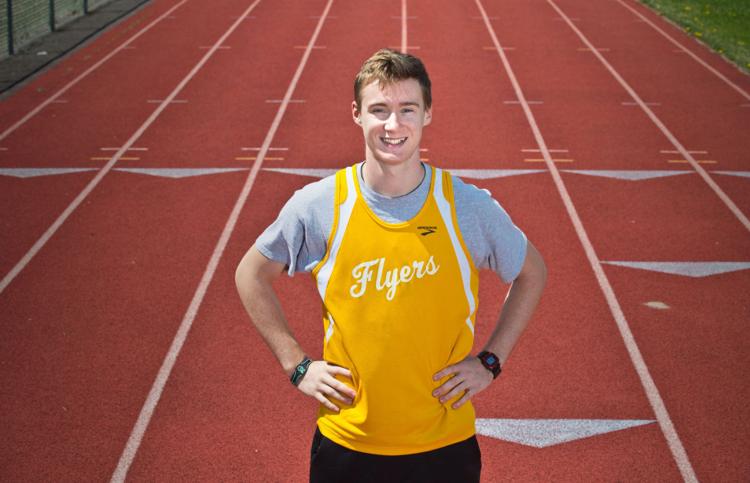 Right now, what Matthew Frost, 18, a senior at Norwood-Norfolk Central School, misses most about school is sports. Before the shutdown, he played soccer and ran both indoor and outdoor track. He said he was also looking forward to graduation and being able to walk across the stage with his friends. As for prom, he went last year, so missing this one isn't a big deal for him.
"I personally didn't think at first that it (the virus) was going to have such a big impact," he said. "And then once school started closing and the news started showing that it just kept growing and growing, I realized that it was becoming a little bit more serious than any of us really thought."
A member of the drama club, Mr. Frost and others were set to be involved with this year's musical, "Fiddler on the Roof," until his school closed the day they were scheduled to perform.
While he is no longer able to see his friends in the halls, one of his best friends lives down the street, so the two go for socially distanced runs where Mr. Frost is on one side of the street and his friend on the other.
Planning to start his college career at Herkimer County Community College and then transfer to SUNY Cortland for physical education, Mr. Frost said he is not the biggest fan of online classes because he is more of a visual learner.
"Just keep your head up and think about some of the good stuff going on right now," he said to his fellow seniors. "Everything seems negative, but there's got to be a silver lining somewhere."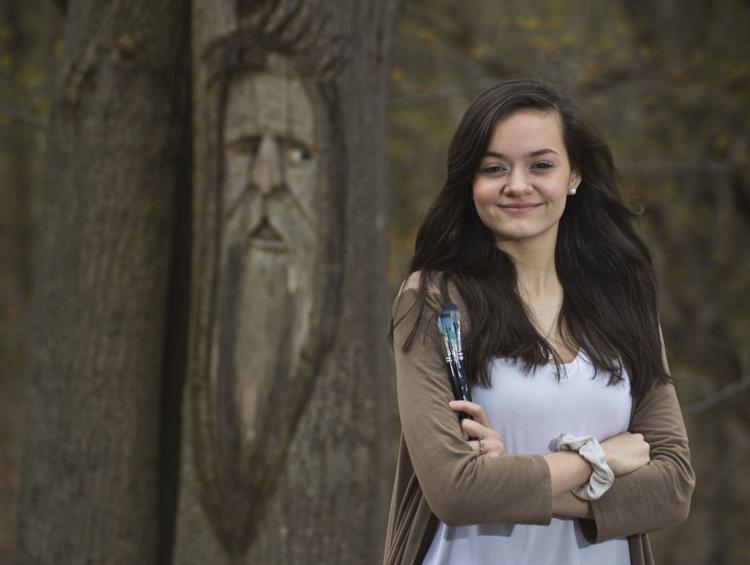 Ysabella Miller, 18, a senior at Massena Central High School, is missing her art class the most right now as she's quarantined at home. Heavily involved with painting the set for the musical, "Newsies," she said it was frustrating when the play was canceled.
After working hard for the past 12 years, she is most worried about missing graduation over other senior milestones. She also misses the chance to say goodbye to the school where she spent so many years.
"It seems silly, but walking the hallways, looking at the lockers that held all of your stuff for the past four years and teachers and classrooms that you grew up in and had so many different memories with, not being able to say goodbye is hard," she said.
Attending SUNY Potsdam for early childhood education, Ms. Miller said she hopes the summer isn't completely taken as well since it's supposed to be the last chance to hang out with friends and travel before going off to college and being separated from everyone yet again.
"I remember I read this thing one time...they say you don't know what you've got until it's gone, but the truth is you know exactly what you had," she said. "You just didn't think you'd lose it."