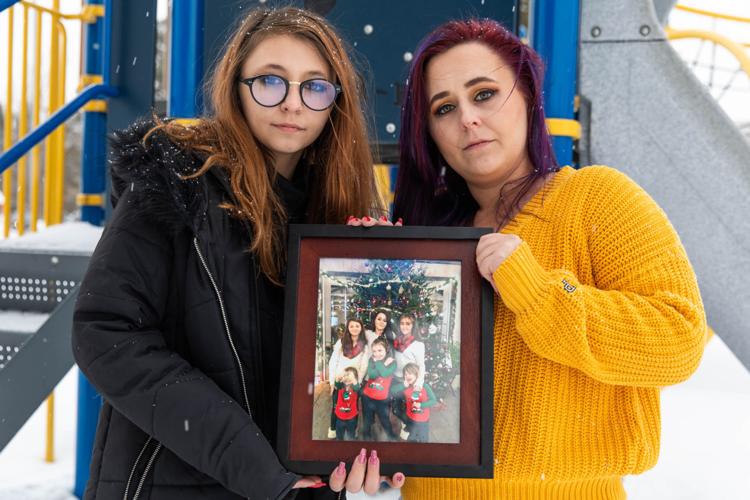 WATERTOWN — On this day one year ago, Hailey Bodah lost her four sisters and father in a house fire on Myrtle Avenue.
Melissa Davey, Hailey's mother, lost four of her daughters and their father, Aaron Bodah, her best friend of 13 years.
WATERTOWN — Fire Chief Dale C. Herman is worried that people have ignored warnings about kee…
Inside an almost empty Dunkin' Donuts, as snow began to fall softly outside, Melissa sat in a booth alongside her cousin, Erin Roshia, recalling how the past year has unfolded for herself and her only surviving daughter.
Her hands trembled and tears began to flow as she spoke.
"It's been such a hard year," she said, her voice breaking.
Today, the mother and daughter will be remembering Hailey's four sisters and father who perished in a tragic fire last Valentine's Day. Aaron, 38, sisters Merissa, then 14; Alexa, 8; Erin, 6; and Skylar, 4, died from injuries suffered in the house fire.
Since then, the mother and daughter have tried to make sense of the tragedy that also shook the community hard.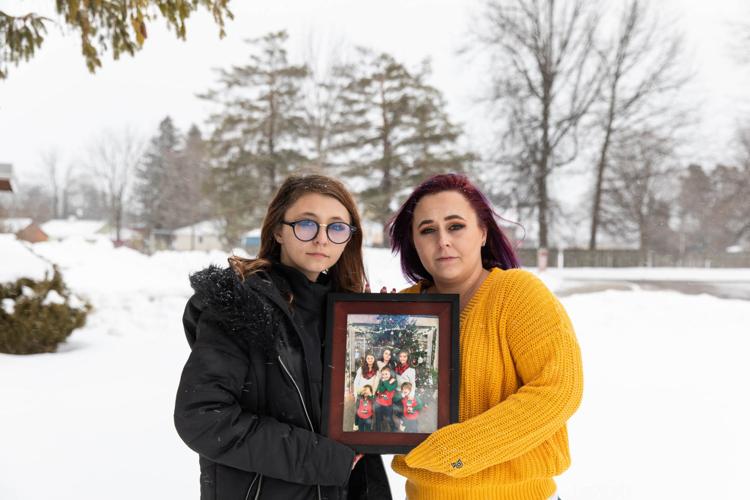 MOTHER AND DAUGHTER
Hailey Bodah, 14, likes to listen to rap music, spends a lot of her time drawing pictures of animals and people, and English is her favorite class.
In September, the ninth-grader met a bunch of new friends on her first day of school.
"She's actually doing great," her mother said Thursday.
The two have moved from Watertown, but still live in the north country. They are making a life together.
"Melissa is the strongest person I know," Erin Roshia said.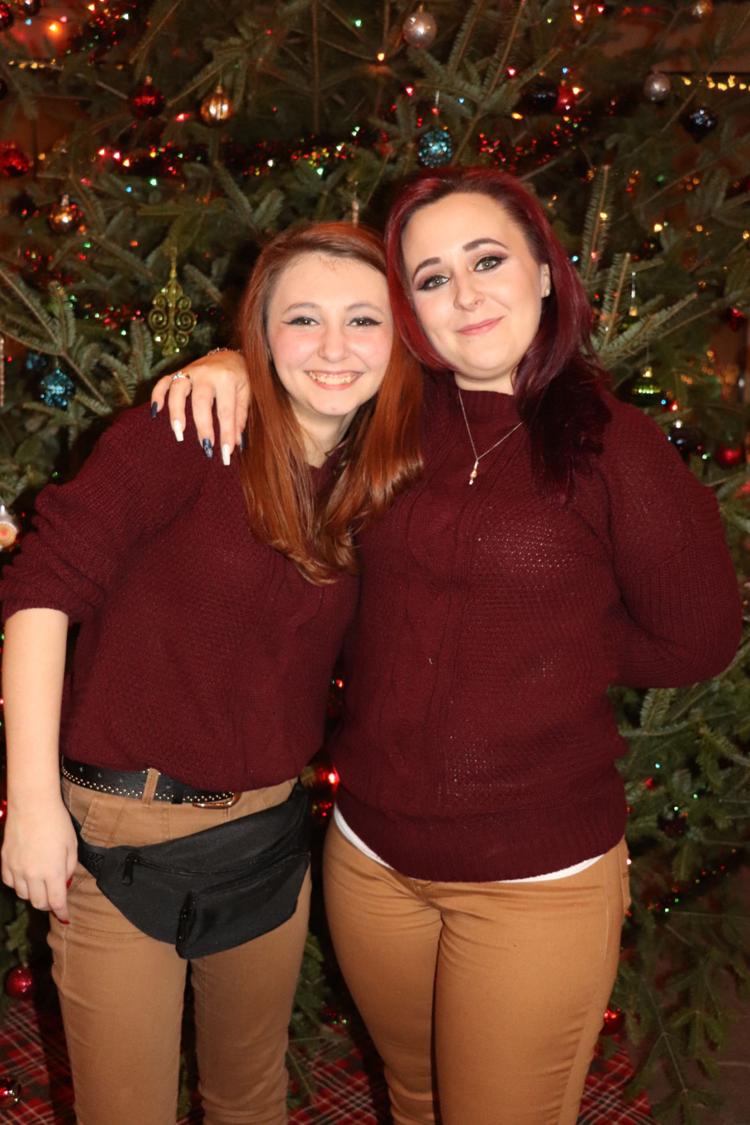 They're spending a quiet day together today, with Melissa's mother and stepfather coming in from their Connecticut home. On Saturday, they'll be joined by dozens of aunts, uncles and cousins for dinner and birthday cake to celebrate what would have been Skylar's sixth birthday.
And to remember the family they lost.
In the days since that day, they celebrated birthdays of the girls and their father, Christmas and other holidays. Yet the girls have been there with them for those special occasions.
When Melissa and Hailey carved a pumpkin, an urn containing the girls' ashes was on the table nearby. When they wrapped Christmas gifts, the urn was right there with them.
"They're always with us," Melissa said.
AARON AND MELISSA
Aaron was buried in Glenwood Cemetery, with four butterfly urns of the girls' ashes next to him.
Melissa, 33, who was with Aaron for 13 years, says he "was an amazing father." It was all about his girls, she said.
They shared parenting, her cousin said.
On Christmas morning, Melissa, Aaron and the five girls opened gifts together as a family, she said. All of them went trick-or-treating together. Aaron always had an Easter egg hunt for the girls in his backyard. And she still has videos of birthday parties celebrated together.
If she couldn't be there for the first day of school because she was working as a manager at the Dunkin' Donuts shop on Washington Street, Aaron made sure they came to see their mom, she recalled.
"It wasn't about us," she said. "It was about our kids and taking care of them."
Even after their relationship ended, Melissa and Aaron remained best friends. If she had a bad day at work, she complained about it to Aaron. She even shared dating advice with him.
"We talked every single day, every single day," she said. "I still have the texts from him. He was a good man."
The five girls were happy. With their big smiles and pleasant personalities, they were the kind of kids that you'd want to take photos of, Erin said of her cousin's daughters.
Hailey — described as a "daddy's girl" — liked to buy things for her youngest sisters, who at ages 6 and 4 were "spunky," Melissa said. Eight-year-old Alexa was the more rambunctious of the five, and Merissa was a momma's girl.
"They were all such well behaved girls," their mother said.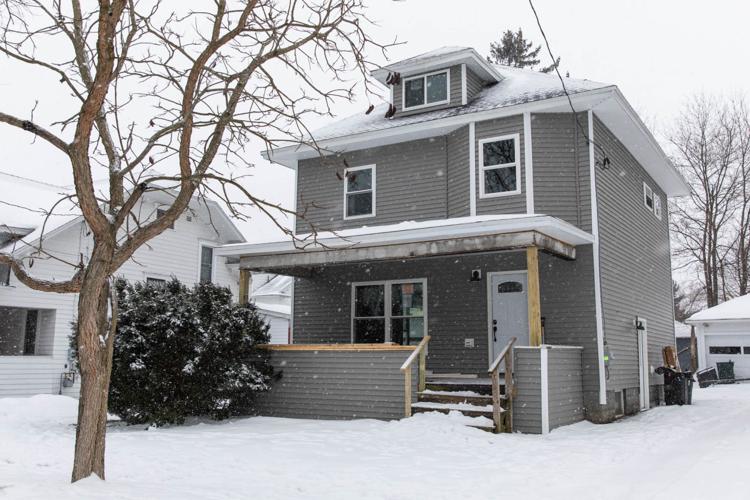 TRAGEDY STRIKES
On a frigid morning, Melissa was awoken by a phone call from Hailey at around 2 a.m. telling her about the fire. Aaron had sent her across the street to get help from the neighbors while he went upstairs to find her sisters.
He died trying to find them.
His heroic act never surprised Melissa, since his daughters meant everything to him, she said.
Aaron and Alexa succumbed to their injuries and were pronounced dead at Samaritan Medical Center following the fire. Skylar was found later, having died in the home.
Hailey, along with Merissa and Erin, were taken to Upstate Medical University in Syracuse, where her sisters died the next morning. Their mother had to make the decision to let them go after she was told there was nothing more medically that could be done for them.
"It's something that a mother should never have to do," she said, her voice quivering.
She and her family spent the next two days at the Syracuse hospital with Hailey. The day of the fire and those that followed were just "a fog," her cousin recalled.
Things didn't get much better in the coming days and months. But her family, friends and the community were there to help.
"It's been such a horrible year," Melissa said, tearing up and her voice breaking up. "It's been really hard, so hard. But I have an amazing family and amazing friends, who make sure they're right there. They don't even hesitate."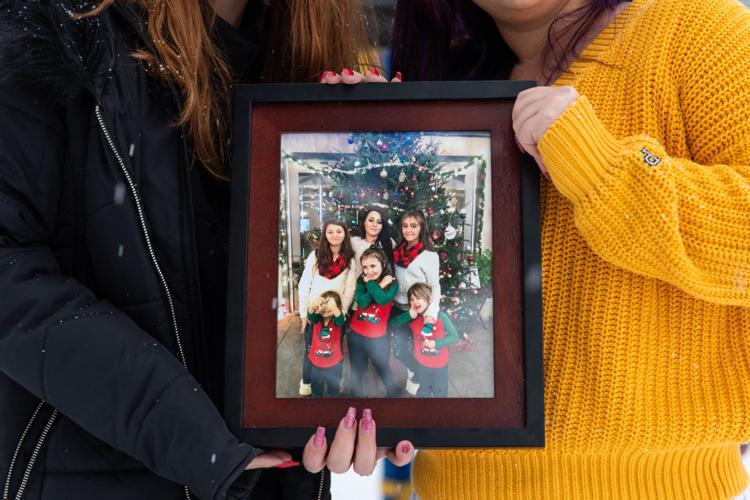 TRYING TO MOVE ON
It was a good decision to get out of Watertown, where they'd see the constant reminders of what life used to be with Hailey and her four sisters. It would be difficult to even drive by restaurants where they'd go to eat.
"I couldn't drive by the house," Melissa said.
Melissa was afraid that people in Watertown would react differently toward her because of what happened, so Hailey is in a smaller school district now, where she's met new friends but still sees her old ones in Watertown.
The new school district and students have allowed the space that Hailey needs to ease into her fresh surroundings.
"She came out of her shell a little bit this year," Erin said. "She's a social butterfly."
With everything that happened, Hailey still sees a therapist weekly, who's been there to help her cope with loss and grief and everything else that comes with going through such a tragedy.
"She's one strong little girl," her mom said.
The therapist she has seen since the week after the fire is helping her get to where she can finally move on.
"We came to terms that it's OK to be sad, and OK to cry, and OK to miss them and always remember all the good times. We talk about the girls and her dad and laugh. We know they want to see us happy and we know they're in a good place and keep their memories alive," Melissa said.
THE NEXT STEPS
On this day, Hailey showed off a pencil drawing of Skylar. She's nearly filled up a sketch pad of drawings that includes one of her dad. The hobby is soothing.
She already knows what she wants to do with her life once she's done with school. Without missing a beat, she said she hopes to be a CEO of a company someday.
"I don't care what company it is. I want to be a boss," she said.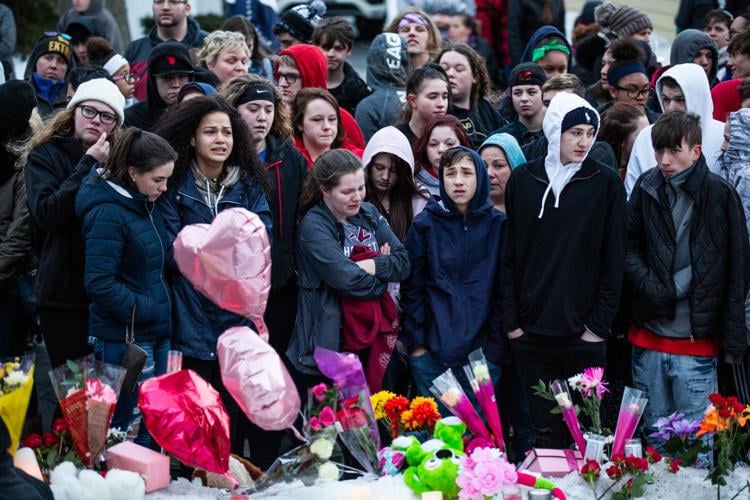 Although they moved away, Melissa wanted to make sure to thank the community for the outpouring of support. A few days after the fire, hundreds of people braved the cold to commemorate the girls and their father during a prayer vigil in front of the burnt-out home.
Long lines of people also filled Our Lady of Sacred Heart Church to pay their respects at a public visitation.
"I had never seen such community support for a tragedy like this," she said.
As time moves on, Melissa and Hailey just want to keep the memories of their loved ones alive.