CLAYTON — A rainbow of slick power boats packed downtown docks for a weekend of fun and philanthropy during the third annual 1000 Islands International Charity Poker Run.
Hundreds of boaters, family and friends from across the U.S. and Canada who filled the slips at the Clayton Harbor Municipal Marina and Antique Boat Museum for a weekend of festivities that began July 18 and include the poker run itself on July 20. Mary and Shaun Harrington, well drillers from the Cape Cod area in Massachusetts, traveled with their 42-foot Outerlimits Legacy named "Water Witch." The philanthropic nature of the poker run and friendly attitude of fellow boaters and the community encouraged them to sign up again this year, they said.
"Everywhere you go in this town, people are so kind," Mrs. Harrington said.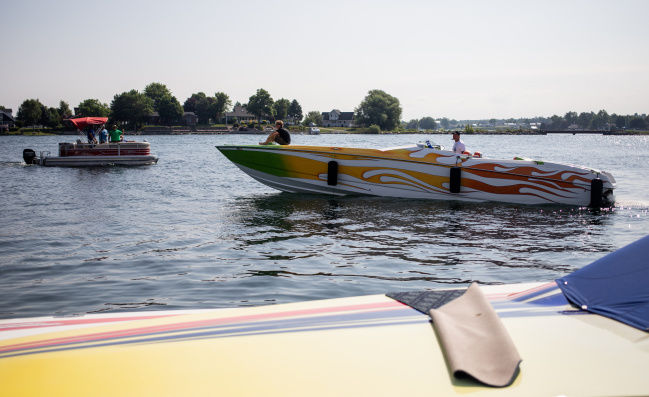 Proceeds from the charity will support Make-A-Wish Central New York and River Hospital's River Community Wellness Program, which provides therapy for soldiers and veterans with post-traumatic stress.
The hospital receives $10,000, and Make-A-Wish receives the rest, said Robert W. Cantwell III, president of the nonprofit that organizes the poker run. The event last year raised $35,000 for Make-A-Wish.
"We are extremely fortunate to be one of the premier beneficiaries of the run," said Diane Kuppermann, president and CEO of the central New York branch. "It's just an extraordinary group of boaters whose hearts are bigger than their boats."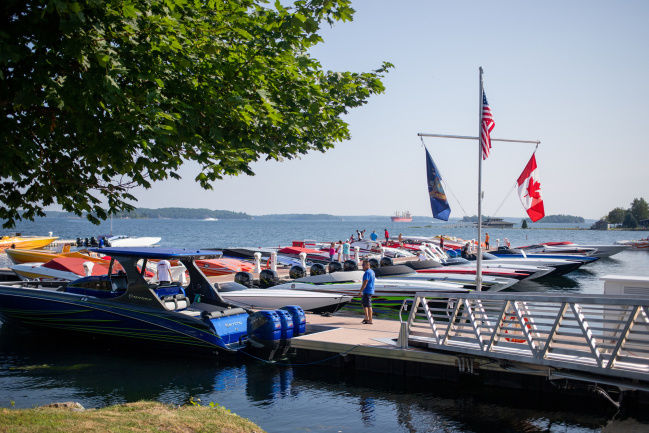 The poker run, which starts at 10 a.m., encompasses a loop around the Thousand Islands from Cape Vincent to Ogdensburg and back and includes a lunch stop on Casino Island in Alexandria Bay. Spectators can view the run and the cavalcade of power boats from Grindstone, Carleton and Dark islands; Goose and Chippewa bays and downtown Clayton, Alexandria Bay and Cape Vincent.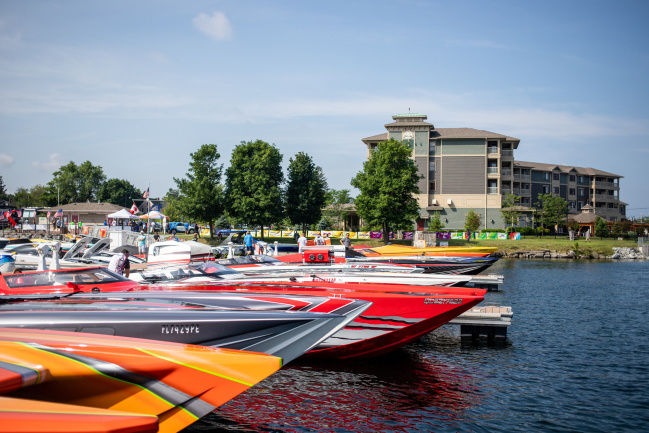 Mr. Cantwell said the event garnered 110 registered boats this year, but 600 enthusiasts traveled to Clayton to participate in the festivities. The State Office of Parks, Recreation and Historic Preservation limited registrations to 115 this year to minimize, if not prevent, wakes through abnormally high waters. Without the restrictions, which Mr. Cantwell said were needed to prevent further damage to shoreline homes and businesses, the event would have received 150 to 160 registrations. Despite somewhat adverse conditions, Mr. Cantwell said attendance mirrored last year's run.
Ambrose and Lisa Fasolak traveled from Doylestown, Pa., with their sons Ridge and Kyle and their 39-foot Nor-Tech-brand power boat named "Burning Paper." Despite the high waters and no-wake rules, they said they still enjoyed a smooth ride across the clear waters to Boldt Castle and were eager to swim.
"You've gotta make the best of it," Mrs. Fasolak said. "We don't want to be flooding people's boathouses."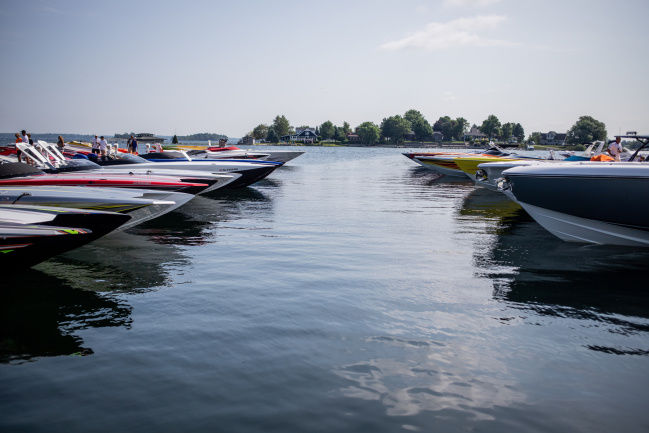 Boaters not only enjoyed charting through the St. Lawrence River themselves, but also offered rides to children from the Make-A-Wish program.
Bethany Vautour, 9, traveled to the event from Ottawa with her father, Joseph, and rode in a blue Outerlimit powerboat owned by James Scotto. She said she enjoyed her tour and watching the islands as she passed them, as well as seeing the colorful cruisers in the water.
"It felt really cool and the wind was really nice," she said about her voyage.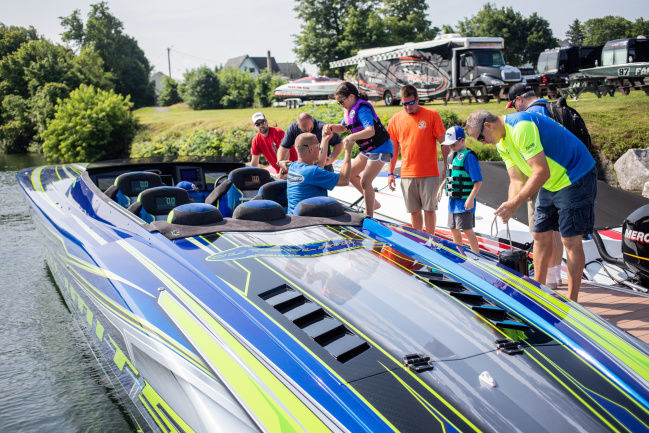 The 1000 Islands International Charity Poker Run Corp. hosts the event not only to raise money for charity, but also to generate an economic boost for local businesses.
"It's enormous," Mr. Cantwell said. "Not only is Clayton full right now, but Alex Bay has hotel rooms — all major hotels have poker runners staying in them. They have boaters just to see the run."
Briel Faircloth, assistant manager of Rak's Department Store, said the event typically provides a "busy weekend," for her and her co-workers, adding that the store was packed for a few hours on July 18. Katalin I. "Kathy" Danielson, who owns Lyric Coffee House, said the event typically doesn't bring extra foot traffic to her shop, but draws guests for her short-term rentals.
"I think it affects accommodations," she said, "I do appreciate all of the people here. It's great for the village.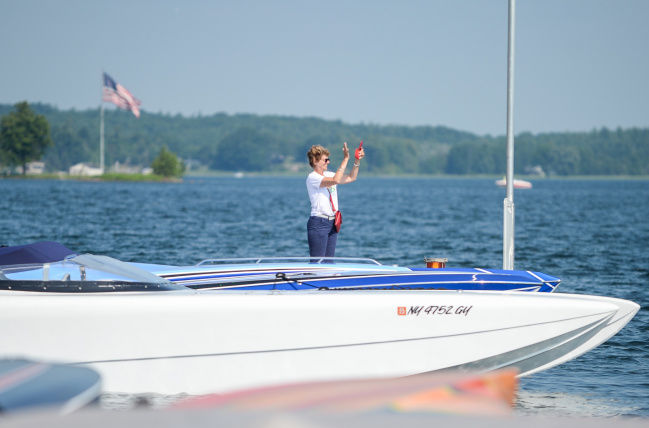 Poker run festivities on July 20 also include a breakfast, dinner, auction and fireworks display to conclude the event.