ELBA — Two people were killed early Tuesday afternoon when a Mercy Flight helicopter crashed in a field off Norton Road.
The crash occurred about 1 p.m. just off the pavement. The helicopter was demolished, on its side and burning as first responders arrived, with debris scattered a short distance away.
"At this point, we don't know why the helicopter went down, but we are working with the (Federal Aviation Administration) and the (National Transportation Safety Board)," said New York State Police Major Eugene Staniszewski in a news conference conducted shortly afterward at the scene. "They're both responding to the scene and will assist us with the investigation."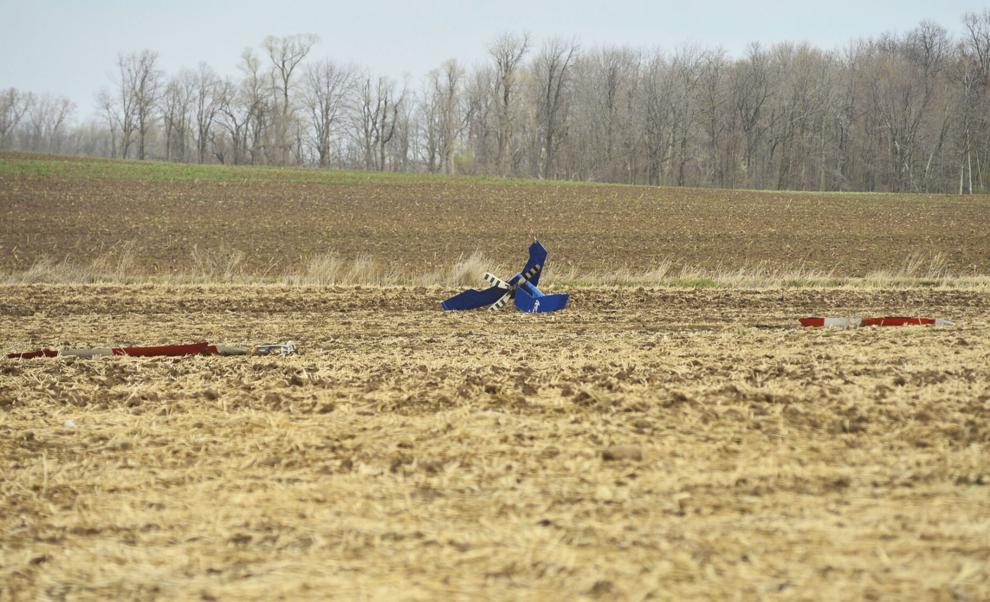 The pilot was James E. Sauer, 60, of Churchville, state police said. He was a retired New York State police pilot who began working with Mercy Flight in October 2020.
Stewart M. Dietrick, 60 of Prosper, Texas was also aboard. He was described as a Bell Helicopter flight instructor.
"It goes without saying that our attention needs to be focused on the families of those lost and on our own employees as we deal with this unspeakable tragedy," said Mercy Flight President Margaret Ferrentino in a statement issued Tuesday evening. "This is a very dark day for the Mercy Flight family, we are so grateful for the expressions of love, concern and support expressed by many."
Mercy Flight Executive Vice President Scott Wooton said, "Mercy Flight has temporarily suspended operations in order to allow time for our employees to process the event, and to ensure the complete safe mechanical operation of our other helicopters pending a preliminary accident team investigation. The Mercy Flight Communications Center will remain operational and will refer any requests to other area resources who are standing by to assist."
The crash occurred during Mercy Flight's annual Bell Helicopter factory training. In addition to the FAA and NTSB, Bell Helicopter and Underwriter Accident Investigation teams were responding to the scene. The investigation was continuing Tuesday evening and was expected to last into Wednesday at the scene. The helicopter had taken off from Genesee County Airport, located about three miles away in Batavia.
Asked whether he could confirm that the helicopter's engine was cutting in and out, as a witness described, Staniszewski said authorities were interviewing witnesses and neighbors on Norton Road to try to confirm it.
He said the investigation was very preliminary.
"I'm not sure of the flight status when it went down," he said. "I believe there was one witness that did see the crash."
There were power lines down at the crash site, but authorities don't believe power lines caused the crash of the helicopter.
"We did have to call the power company (National Grid) to de-energize some of the lines that were down here near the crash scene," Staniszewski said. "They were very close to the helicopter."
Asked whether the helicopter hit the power lines or became tangled in them, Staniszewski said it was a possibility.
"I don't believe that the lines caused the crash, but the aircraft may have struck the lines on the way down," he said.
A final report could take months.
"We'll be working with Mercy Flight and NTSB and FAA to come up with a reason for this crash," Staniszewski said. "It usually takes quite a while. It could be months before they come up with a final determination. It's just off the shoulder of the road, but there is debris from the aircraft out into a local field. The property owner was home at the time."
State Police responded to the scene along with the Genesee County Sheriff's Office, the Elba Fire Department and, Staniszewski believed, the Town of Batavia Fire Department.
There was no unusual weather at the time of the crash that authorities were aware of, Staniszewski said.
Assemblyman Steve Hawley, R-Batavia, issued a statement on the fatal crash.
"Reports that two people have passed in the helicopter crash that took place today in the town of Elba is incredibly saddening, a tragic development to all of us here in Genesee County," he said. "My thoughts and prayers are with the families of those who lost their lives today, as well as all who were affected by this horrific incident."
A Mercy Flight helicopter was damaged in an earlier incident this past October when it was involved in a hard landing at Genesee County Airport. No injuries were reported and no patient was aboard, but the helicopter sustained damage to the underside of its fuselage.