LOWVILLE — As much of the north country "warmed up" to the single-digits below zero on Saturday morning after being down to 30 below zero overnight in many locations, intrepid north country residents — and some visitors — simply thawed out their pipes, let their cars idle longer, bundled up and got on with their days.
That includes winter outdoor recreation enthusiasts.
By mid-afternoon, Dry Hill Ski Area's parking lot had a significant number of vehicles and the slopes were dotted with skiers and snowboarders determined to get as many runs in as they could.
What seemed almost warm compared to the morning temperatures, 4 degrees above zero could have made zooming down the hill on a snowboard a lot less fun with the added wind chill, but for Fort Drum soldier Jason Schreuder, that is not what happened.
"We came out here today because I haven't done any snowboarding since I came here from California," he said. "So far, I'm lovin' it — good slopes, good machines, good board — it's awesome."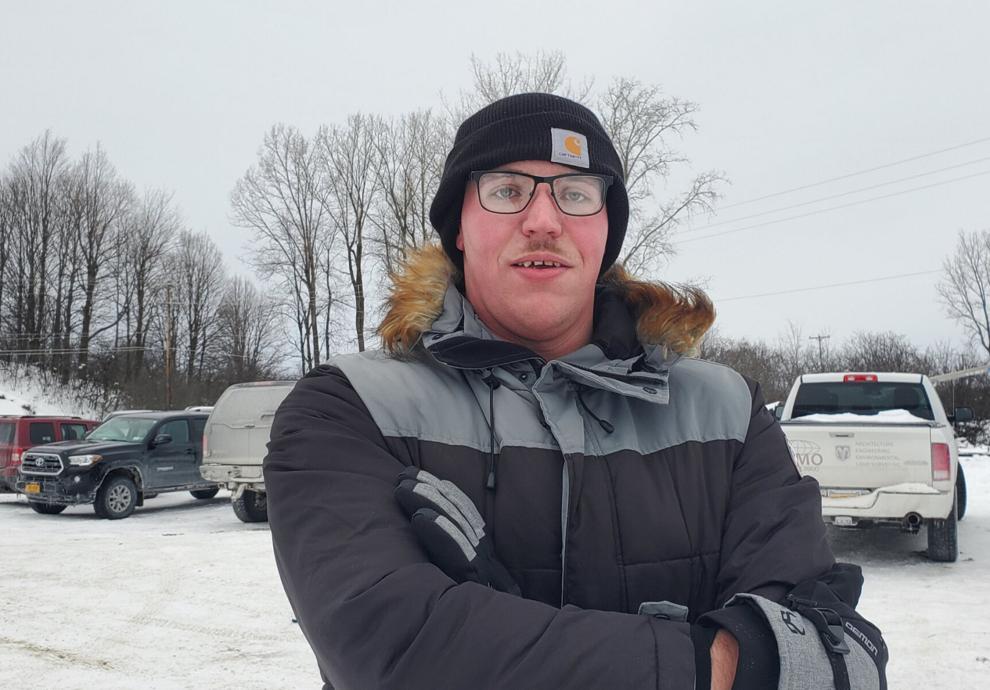 Mr. Schreuder said he snowboarded a lot at Big Bear Mountain east of Los Angeles in California — a much larger facility — and while he was eager to get back on his board after moving here six months ago, he learned about the north country climate during the first couple of snowy periods before heading up to Dry Hill. But the new hill was not the only new experience for him on Saturday.
"It's my first time in the extreme negative temperatures and it's been lovely, honestly. I thought I'd be like, 'Oh, I'm super cold' but I'm not," he said, giving credit to the Dry Hill team for giving him sound advice about layering and the right equipment to buy.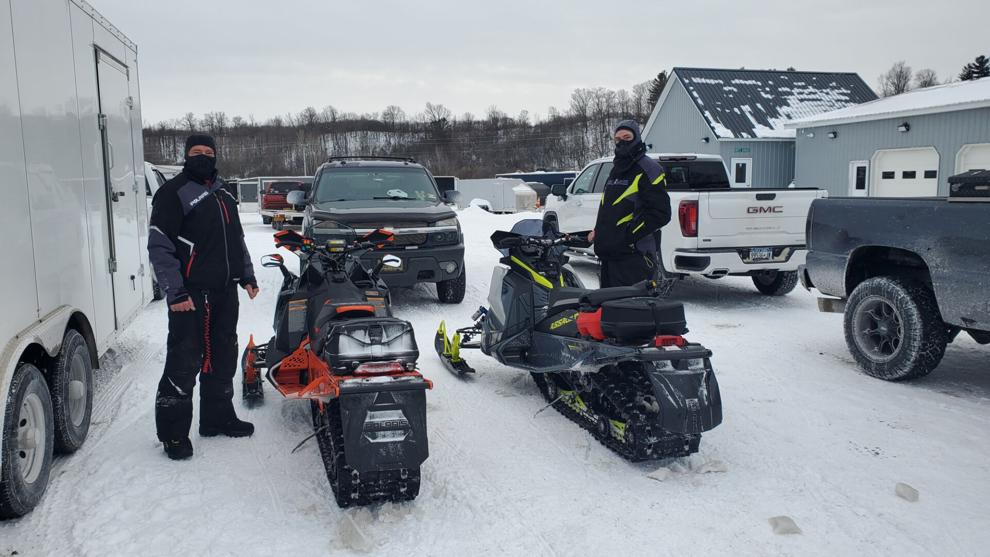 For one veteran snowmobiler from the Albany area who was wrapping up his day on Lewis County trails at the Ridge View Lodge in the town of Lowville in the early afternoon, even coming prepared for "normal" winter cold wasn't enough.
"We had to go out and buy new gloves, but they didn't work any better," said Doug — who preferred not to share his last name. "It's just too cold."
Doug said he had not been sledding so far this season, although he is a member of a Saratoga snowmobile club, so he wasn't going to be deterred by the extreme cold. He said he realized it was probably "lunacy" to ride after he felt how cold it really was.
This is Doug's third season coming to Lewis County trails after his brother-in-law convinced him to give the area try.
"The trails (here) are a little bit more open all throughout. Down there we've got more woods and stuff," he said.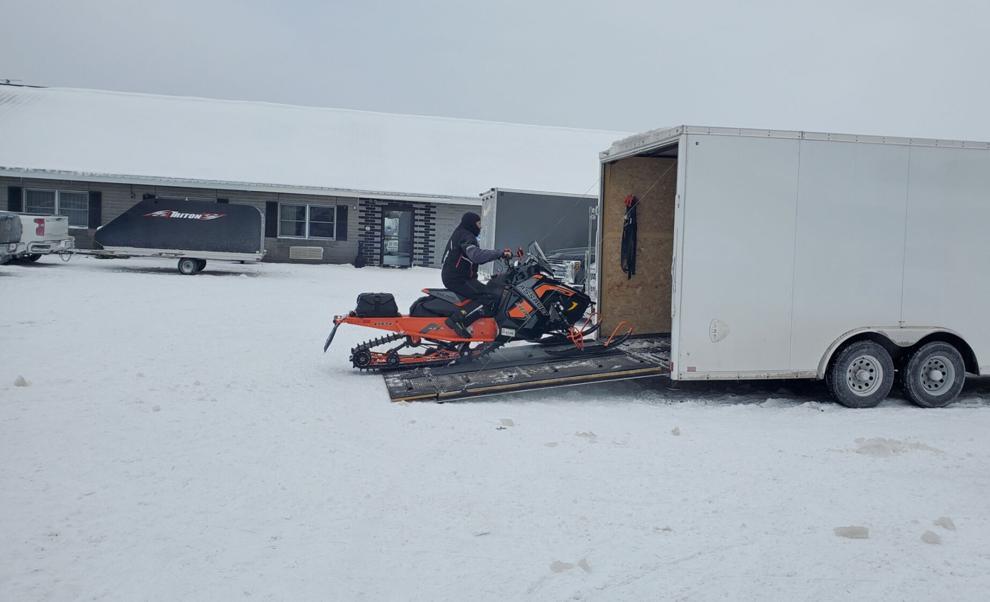 Further up the hill in Barnes Corners, parking lots at the trailhead near the Sno-Pals Groomer Barn and Tuggers weren't as packed as is normal for this time of year but there were many riders enjoying any bit of trail time they can eke out of a strange winter during which the Tug Hill Plateau has experienced some of the lowest snowfall levels in the north country instead of having the highest by far.
After a visit by county officials on Friday, Sno-Pals Director Ralph Green said the cold temperatures would not keep die-hard sledders away, even with less than perfect trail conditions.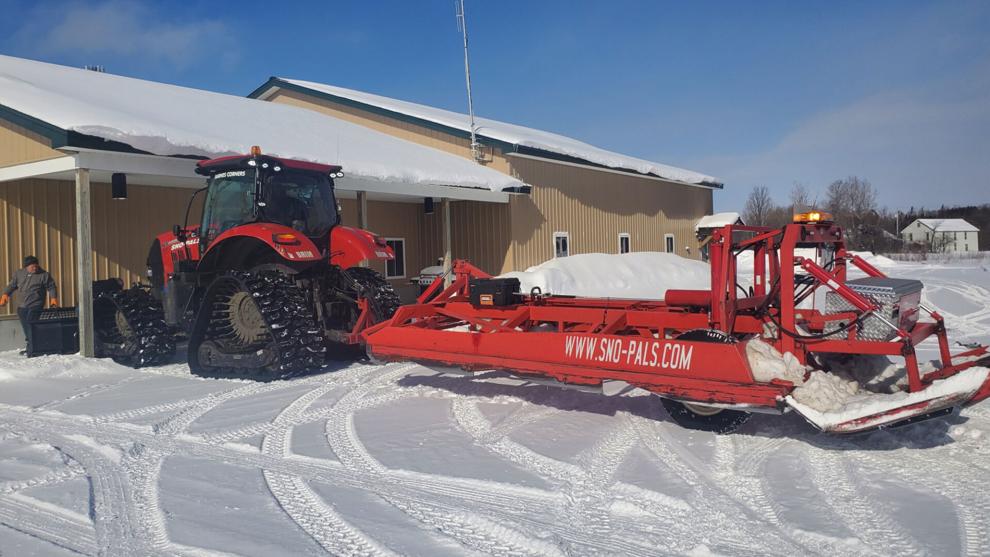 "If you go out there now and look at the parking lot, it's got a lot of people already there," he said, even with a temperature of 9 degrees below zero.
Some businesses either canceled or altered their schedules in anticipation of the extreme cold.
Maple Ridge Center on East Road in Lowville canceled the morning session at its Snow Tubing Park due to the cold, but opened for their afternoon sessions.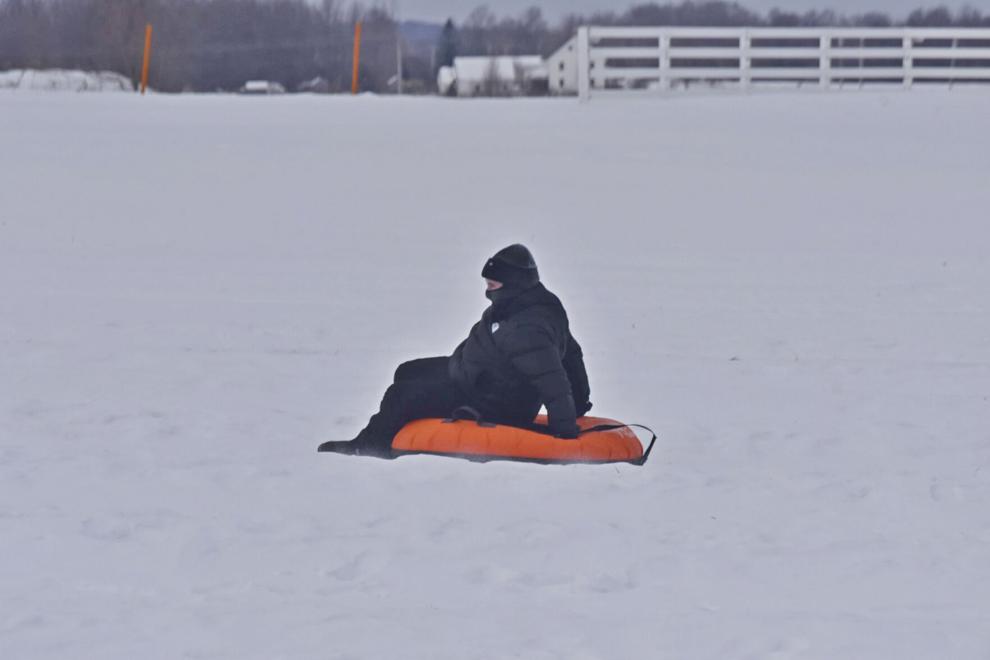 "I think they were wise not to open in the morning," said Sheldon Ennis of Philadelphia, implying that the temperature just above zero with a wind chill still much below was more than enough cold for her.
Ms. Ennis and her sledding companion Hayley Lorenz of California were in Lewis County visiting one of their friends from Cornell University, where they are all students.
The two intrepid out-of-towners had never experienced anything like the weekend's cold, but it didn't deter them or freeze their fun.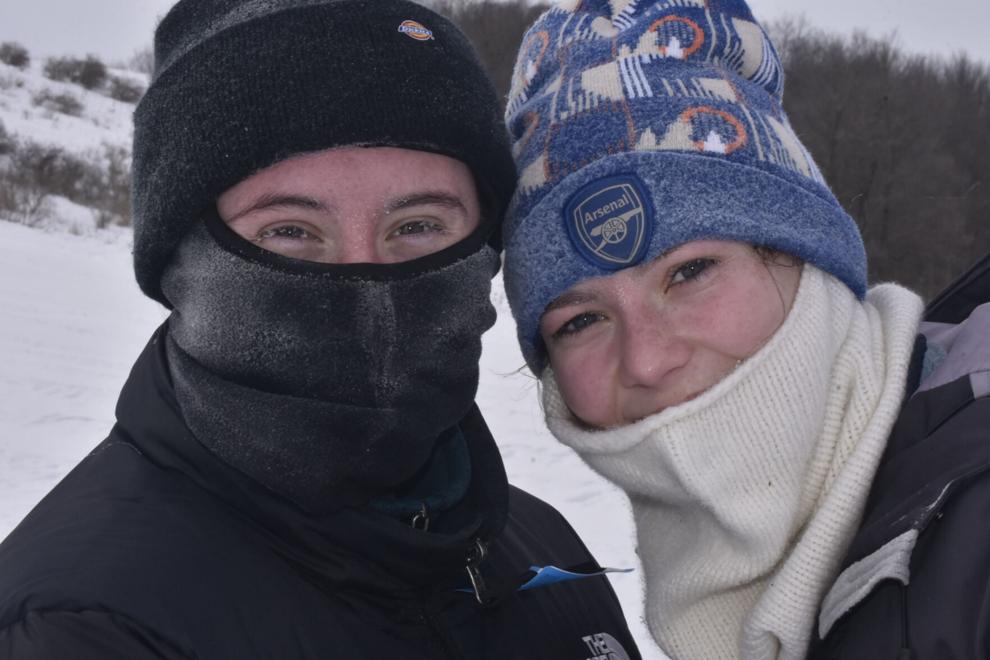 "I thought it would be really bad but they did a good job telling us about layers," Ms. Lorenz said of her friend's family.
"Yeah," agreed Ms. Ennis with a grin. "After your eyelashes freeze, it's really not that bad."
As the college students headed back to the rope lift for another go down the 1,200-foot slope, tubes in tow, they were clearly in no rush to leave the cold behind.